This material is intended for those users who want to purchase a great multimedia Full HD projector for acceptable money. The selected models are among the best among the projectors of this class in the Chinese MiJia ecosystem.
Each of them has its advantages and advantages, so it's up to you and no one to decide which projector is the best in the end. We will only briefly tell you about these two cool gadgets.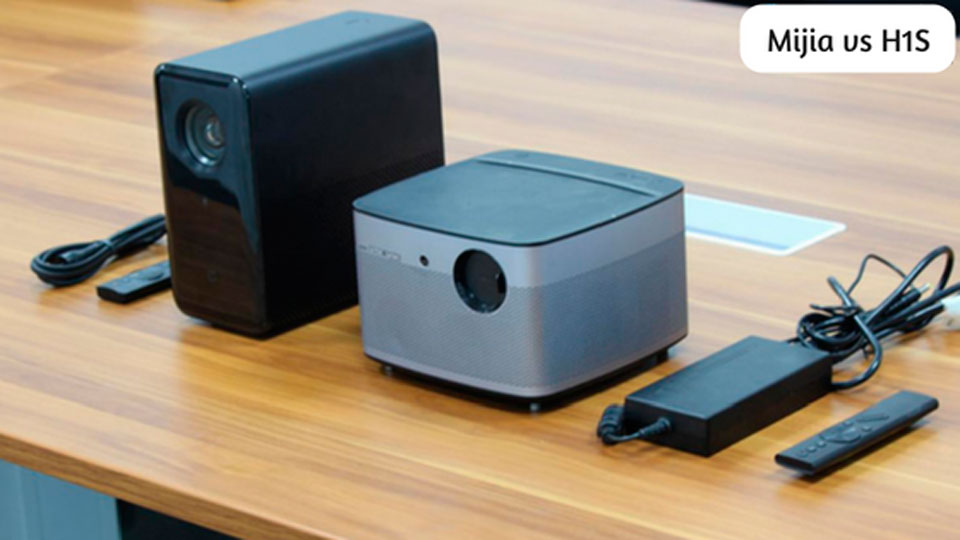 So, let's find out what are the advantages of the MiJia TYY01ZM and XGIMI H1S models. Firstly, the MiJia TYY01ZM projector weighs 3.6 kg, while its XGIMI H1S counterpart is slightly lighter – 2.6 kg. As for the overall dimensions: MiJia is 21.5×21.8×11.6 cm, and XGIMI is 20x12x20 cm.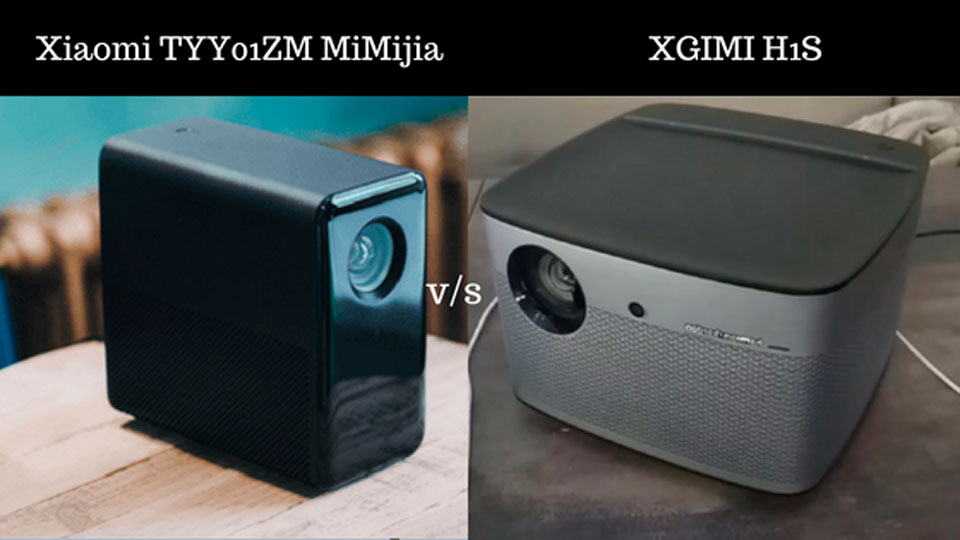 Secondly, with regard to electronic "stuffing": in the MiJia TYY01ZM the quad-core T968 Cortex-A53 processor with a frequency of 1.8 GHz. While XGIMI H1S received a "heart" as a quad-core Mstar 6A928 Cortex-A17 with a frequency of 1.75 GHz.
Thirdly, MiJia is equipped with manual adjustment of keystone correction, while at H1S it is automatic.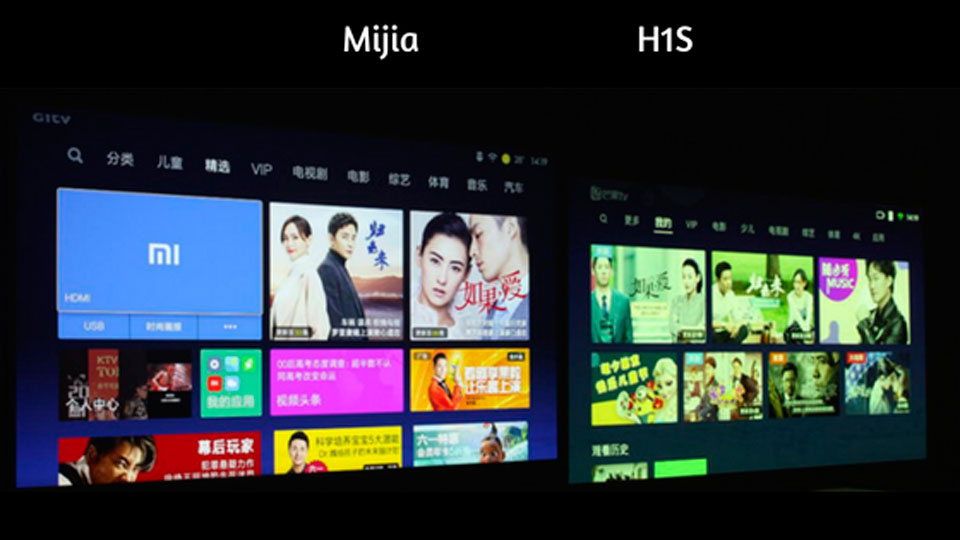 Fourthly, the H1S boasts the steepest twin 15-inch stereo speakers (2 × 7.5W) Harman / Kardon with LiveStage surround sound. The dynamics of the projector MiJia two-channel power of 10 watts.
Fifth, both projectors are quite quiet: the MiJia noise level is up to 26 dB, and the noise level of the XGIMI is slightly less than 30 dB.
Sixth, the projector software is different: MiJia runs on Android 6.0, and XGIMI on Android 5.1.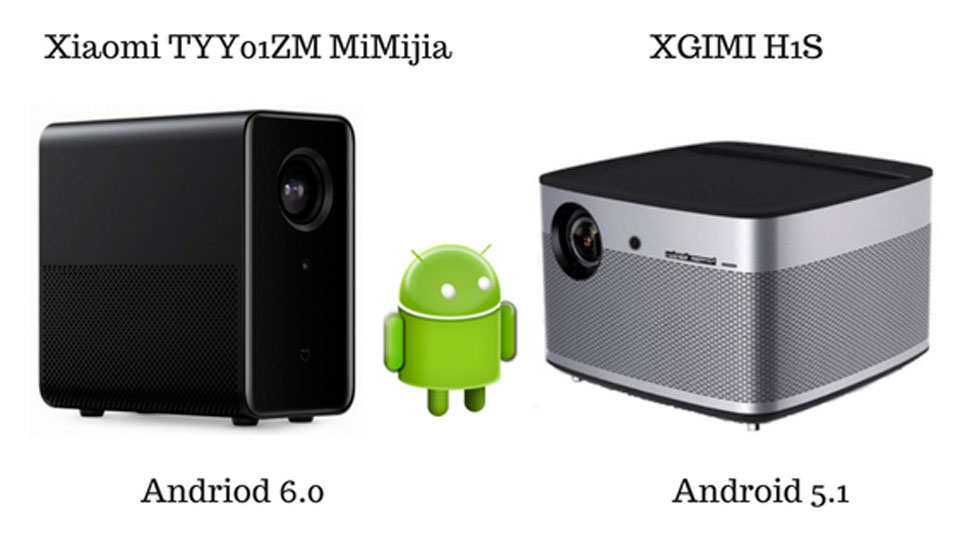 As for the operational / built-in memory, the projectors MiJia and XGIMI received, respectively 2/16 (8) and 3/16 GB.
Seventh, both projectors support dual-band 2.4GHz / 5GHz Wi-Fi and Bluetooth.
Eighth, one of the key parameters of the projectors, the brightness, for these models is the following: MiJia 800 ANSI Lumen, and XGIMI 1100 ANSI Lumen.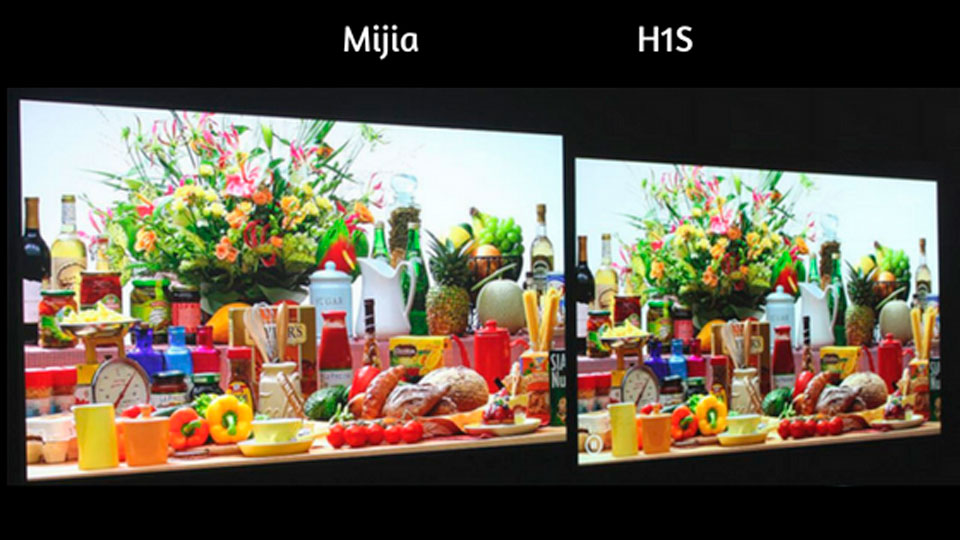 Regarding the size of the projected area, MiJia can project an image of up to 120 inches, and XGIMI H1S up to 300 inches.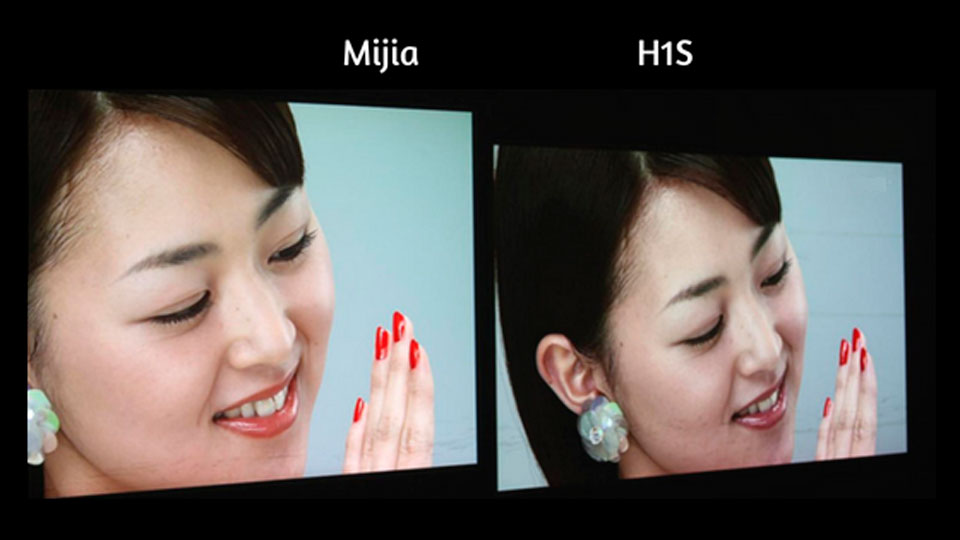 As you can see, both projectors are extremely classy. Each of them is cool and high-tech in its own way.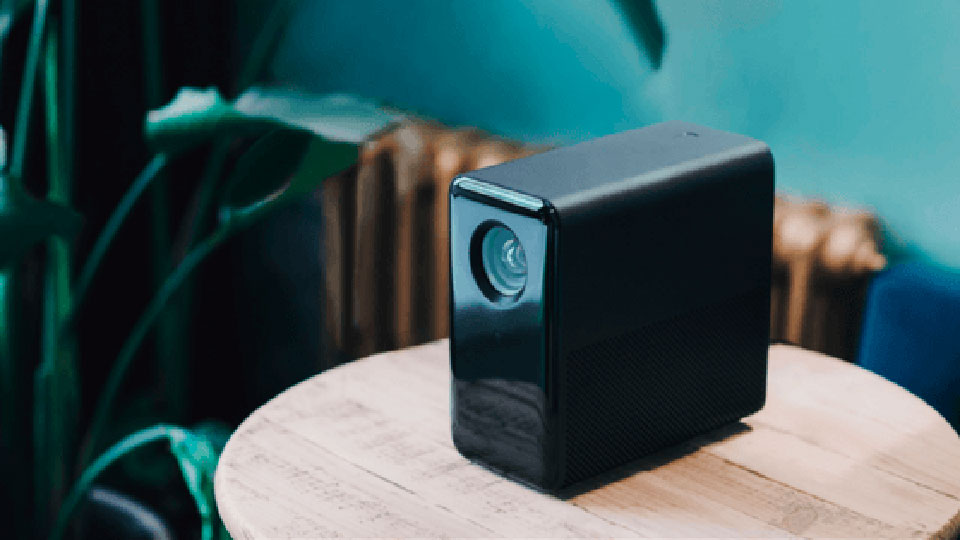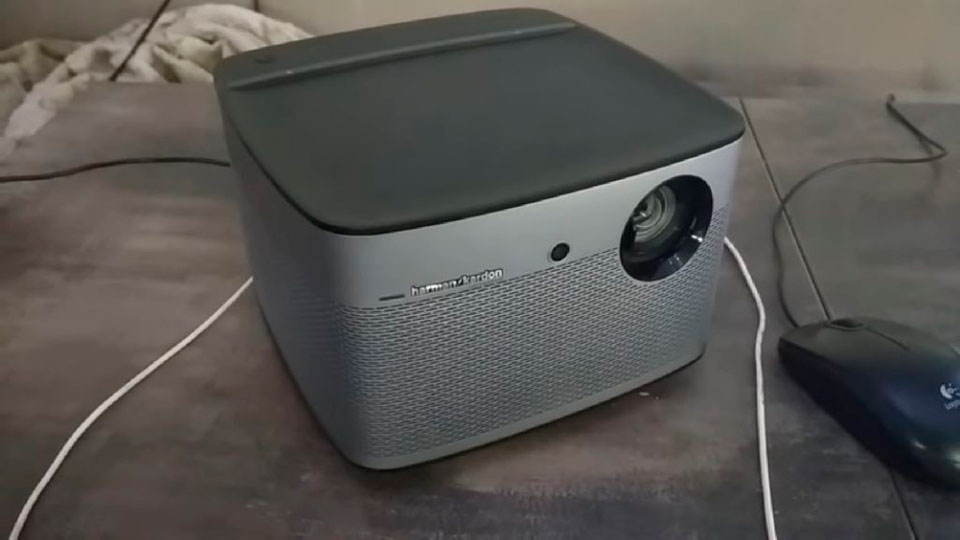 And which of these gadgets did you like best? Or maybe you have already chosen a favorite earlier?