The Deskmini DMAF5 is a MiniPC that looks like many others. A compact case of 12 cm wide and depth for 5.1 cm thick. A very classic looking machine with a usual integration. A little too usual even as we'll see later.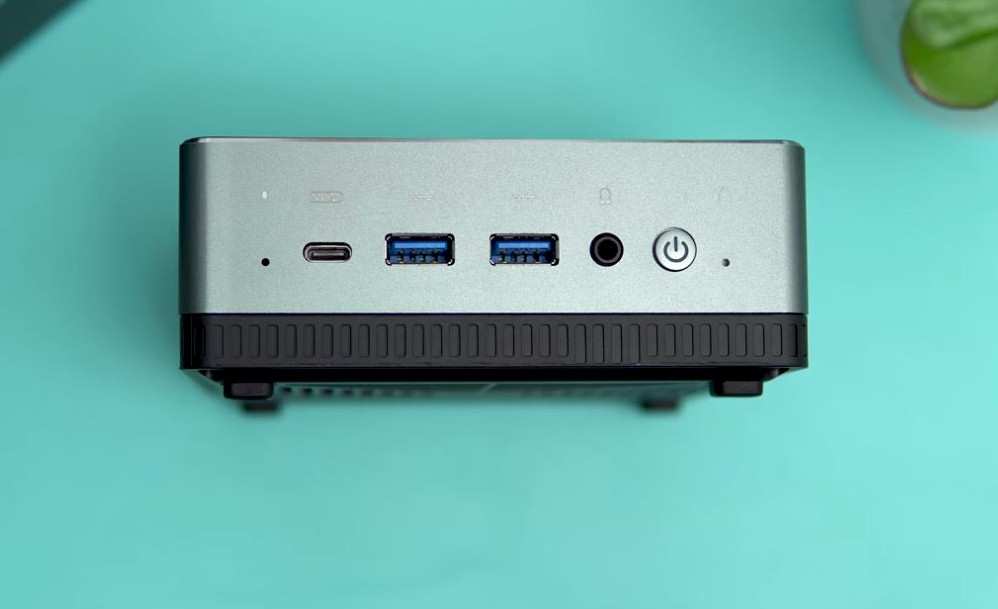 The game changer here is the internal equipment of the machine. The use of an AMD Ryzen 5 3550H processor. A quad-core, eight-threaded chip clocked from 2.1 to 3.7 GHz. A circuit that also includes a Radeon Vega 8 chipset itself clocked at 1.2 GHz. This processor offers more than convincing performance. It allows to control all the uses of a classic family PC. Office and surfing of course but also 3D gaming, 2D creation, video editing and design as 3D printing. Even better, this type of processor is very comfortable in these uses, which will allow it to totally replace a classic medium-range PC. Not a gamer's PC or an advanced custom station, but rather the supermarket PC or the machine that stays at home for everyday use.
The rest of the connectors include an HDMI 2.0 output and a DisplayPort, both of which are capable of displaying an UltraHD signal at 60 Hz without problems. The Deskmini DMAF5 also offers a USB Type-C output with support for a DisplayPort video output that can output the same type of signal. The MiniPC will therefore be able to easily drive three 4K displays. Four USB 3.1 Type-A ports are also present as well as a jack port combining headphones and microphone. There is also a small microphone at the front, as well as an infrared sensor, the start button and a small LED activity indicator. The engine runs under Windows 10 Pro.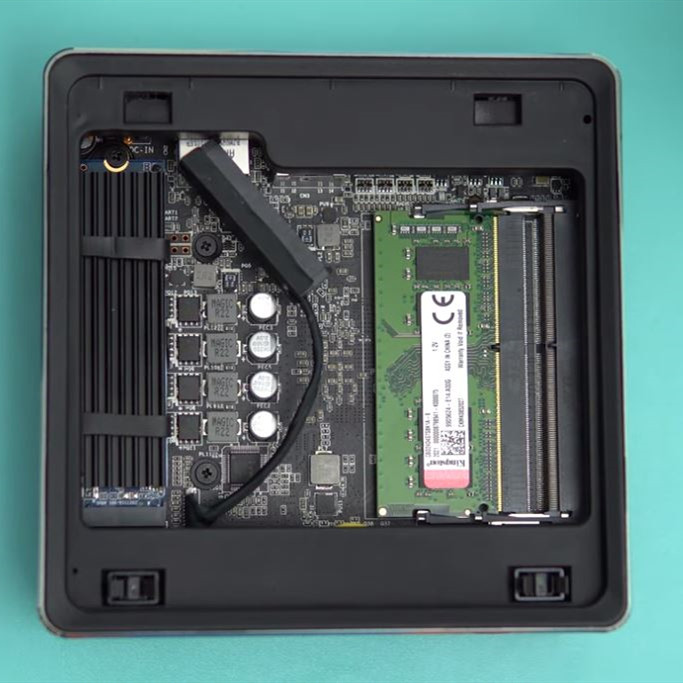 This machine is important because it marks a change, a shift in terms of performance on a "noname" MiniPC. Intel has been offering NUCs with this level of performance for a long time, or even better solutions with its Skull Canyon or Hades Canyon. Unfortunately, the prices of these devices make them difficult to access. The arrival of this type of Ryzen processor should therefore change the game.
The 8/256 GB model of the Deskmini DMAF5 will be put up for sale on Indiegogo in participative financing starting at $399 for the first models, probably quite few parts for the "early bakers" before increasing the price. The 16/512 GB version will be offered at $529 under the same conditions. This is not particularly given, but with the announced performance, it would be a very meaningful investment.