In 2019, the e-book reader that looked like an ink screen began to get hot. When people are more and more afraid of the damage of smart phones to the eyes, they are getting tired of too many games and troubles with life. Maybe it is time to return to reading. We introduced an e-book reader from a sub-brand of Xiaomi Company yesterday: iReader T6. Today, we continue to introduce a new product that claims to be the killer of all e-book readers. Let's GO!
It's called Onyx Boox Viking and for now it's just a concept but with an uncertain future, because the Chinese company has decided to listen to the feedback from the community to see if there is a real interest in such a device, before proceeding with mass production. So we don't know when it will be launched and how much it will cost – even the name is still being defined – but we can show you a preview. And that's no small feat!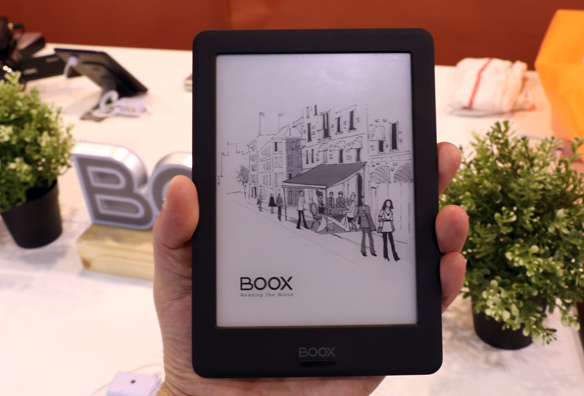 During our last trip to China, on the occasion of the Hong Kong Electronics Fair 2019, we got our hands on a prototype of Onyx Boox Viking and we must admit that this small ebook-reader has won us over not only for its technical features but also for its particular "modular" design, which could revolutionize the world of digital reading.
From a technical point of view, Onyx Boox Viking should be very similar to the Boox Poke presented last year and expected during 2019: 1.2GHz quad-core processor, 1GB RAM and 8GB ROM, as well as 6-inch display e-Ink Carta Plus touch with a resolution of 1448 x 1072 pixels (300 PPI or 212 PPI, has not yet been decided), with front lighting and color temperature adjustment. In addition, it will only have a 3000 mAh battery and a TF card reader to expand the internal memory, as requested by users in some comments. There is also WiFi 802.11n, Bluetooth 4.1 and a USB Type-C for charging.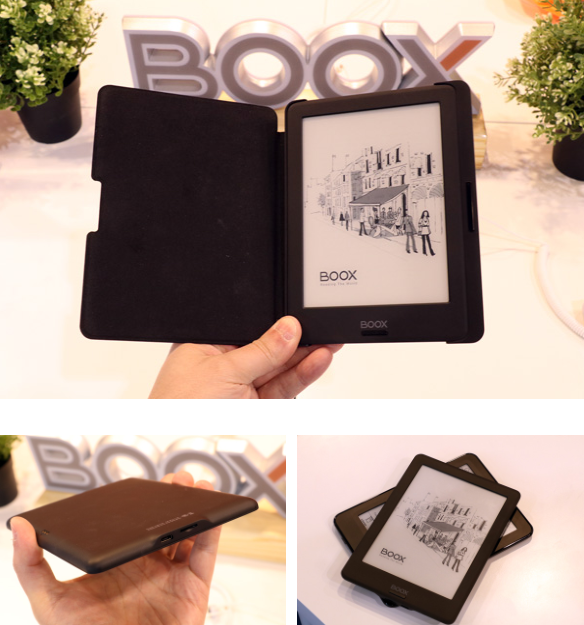 What changes is the design, since Onyx has preferred to simplify the lines of the latter ebook-reader by removing the middle frame and opting for a monoblock plastic frame. The result is a more robust but also cheaper device, features that have probably had some weight in the choice of the name. Onyx Boox Viking is easy to hold with one hand and is so small (155.9 x 112.4 x 8.8 mm) and light (165 grams) that it can be easily slipped into a coat pocket or handbag. But what is its real peculiarity?
Unlike any other ebook reader on the market, this model comes with a cover that connects via a POGO pin connector. It is not a simple case, but a case that – in addition to protecting the device from bumps and accidental damage – is equipped with a physical button for the change-page (forward / backward) useful in all those situations where you can not use the touchscreen. In short, just add the cover to finish your ebook, even in the pool with wet hands or in the middle of winter with gloves. The cover – always in plastic with a leather-like finish on the front – weighs 85 grams and brings the needle of the scale to 250 grams for the complete e-reader.
Via: Notebook Italia