A95X R5 RK3318 Android 10.0 4K TV Box
Today, let's introduce a colorful TV BOX, its model is A95X R5, which is a green-themed device. Compared with the traditional gray and black tone, it is more in line with the tastes of young people.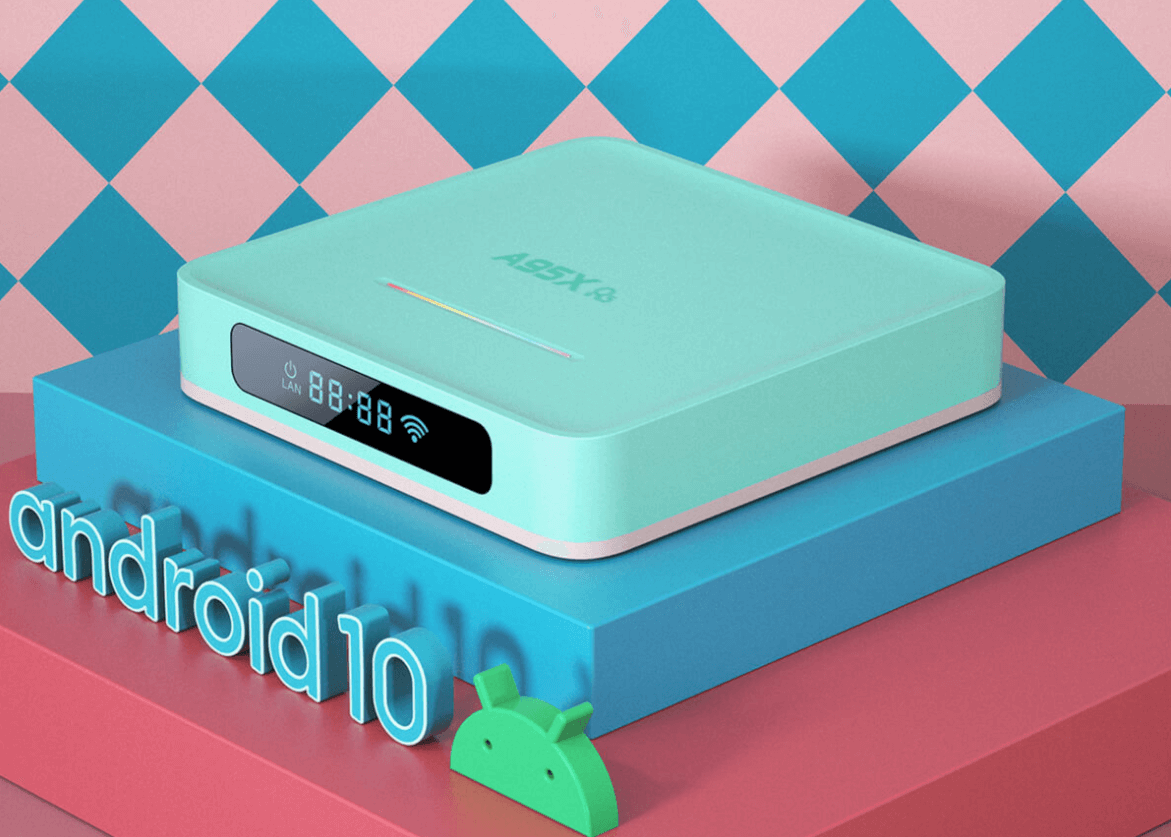 The new A95X R5 TV Box was equipped with Rockchip RK3318 SoC CPU, which has four ARM Cortex-A53 processors capable of up to 1.5Ghz and a Mali-450mp5 GPU that includes native H.265 and VP9 video decoding at up to 4K@60fps HDR resolutions. This TV box is available in versions with 4 GB of DDR3 RAM and 32/64/128 GB of eMMc storage memory that we can expand by adding a memory card in the micro SD card reader on the side of its plastic box.
It is worth mentioning that this device is equipped with the latest Android 10.0 pure version system and operates smoothly. In the field of wireless connections this TV-Box includes Dual Band WiFi with internal antenna and Bluetooth 4.0 in all its versions. On the perimeter of the box we have a USB 3.0 port, a USB 2.0, 10/100 network connector, SPDIF digital audio output, analog AV jack and an HDMI 2.0a port that allows the output of up to 4K@60fps video resolutions. An infrared remote control with key cloning functions and an HDMI cable is included among other accessories as standard to allow for immediate use.

To brighten up our living room even more we have a small RGB light line on the top of its box that allows us to customize its colors to our taste. Aesthetic details apart the A95X R5 is a Chinese Box that includes a Rockchip SoC Quad Core RK3318 and can be used perfectly with media players like Kodi and simple games but we do not recommend to use paid streaming services like Netflix or Amazon Prime Video in their highest quality, if you are interested in this type of service we recommend other better devices for this purpose.