AIWO I4 Notebook
On paper, the AIWO I4 is a good deal: for $320 you can buy the notebook from China with six GB RAM, a 128 GB SSD and an Intel Celeron Cherry Trail Z8350 processor. The aluminum case looks high-quality, but is also quite heavy and the battery relatively small.
The Chinese company Gearbest currently sells the AIWO I4, a 13.3-inch notebook, in advance. The case is made of grey aluminium and weighs 1,200 grams. Nevertheless, the notebook is pre-sold for only a little more than $320 until it officially goes online on Feb 20th. A look at the data sheet shows a rather unusual hardware combination.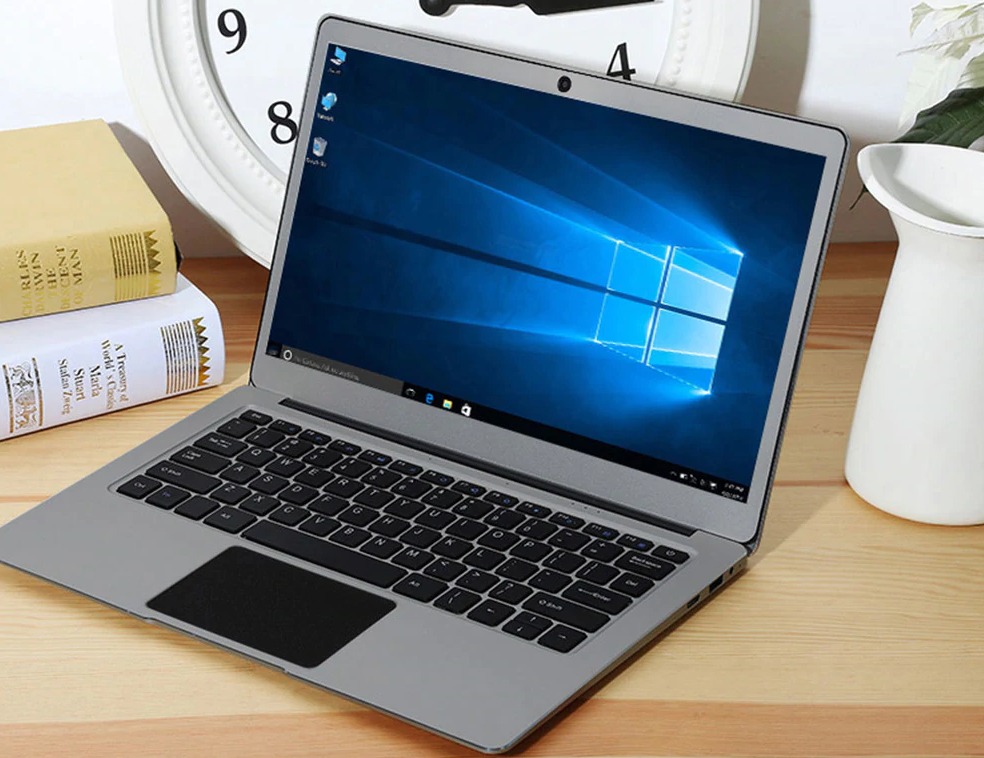 The Chinese manufacturer uses an Intel Celeron Cherry Trail Z8350 CPU in its AIWO I4 notebook. This processor has four cores with a standard TDP of 6 watts. The base frequency is 1.1 GHz, the boost frequency 2.2 GHz. Six GB of DDR3L RAM are unusual. 4GB are usual in the Dual Channel. The provider even advertises with a good graphics performance of the integrated Intel graphics unit, which is of course exaggerated. The 13.3-inch display has a Full HD resolution. The built-in SSD is 128 GB.
The AIWO I4 notebook comes with two full-size USB 3.0 ports. In addition, there is the little-used Micro-HDMI and a MicroSD card reader. The notebook wirelessly uses WLAN 802.11ac and Bluetooth 4.0. The battery is comparatively small at 36 watt hours. The manufacturer specifies a runtime of 10 hours. Customers should also note that the keyboard is in the standard US layout.
Windows 10 Home is already pre-installed in the quite inexpensive notebook. The delivery to Germany is free and takes about 10 to 18 days on Gearbest. It will turn out which component is affected by the obviously quite low manufacturing costs. Often the display is quite dark, the battery is small or there are some driver problems.