ALFAS L9 Plus Electric Scooter 21700 15Ah 42V 700W Battery
The new ALFAS L9 Plus Electric Scooter is dedicated to urban use for adults. It can boast not only good performance, but above all high quality of workmanship. It is smoothly accelerating to 30 km/h, and after 5-7 hours of charging it will cover even 50 km of road without a break. L9 Plus is a strong competition for other vehicles in its price category.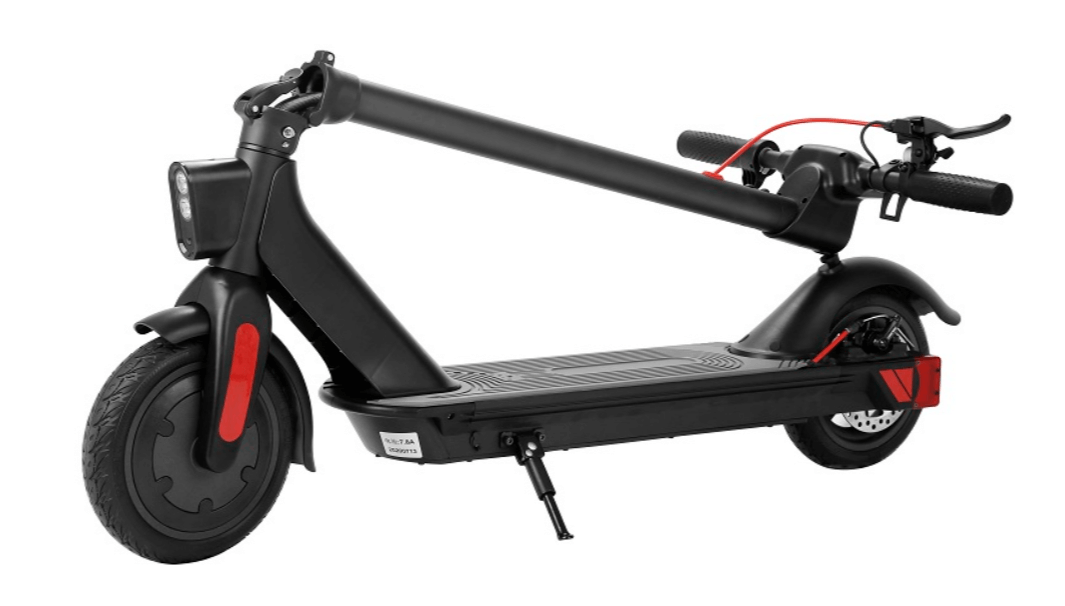 The 350W*2 brushless motor has enough power to drive the L9 Plus up to 30 km/h and overcome small hills (up to 15ﹾ incline). Thanks to the wide steering wheel and anti-skid knobs on its handles, we don't have to be afraid of fast driving, but if we want to limit the maximum speed, we can do it by choosing one of three driving modes – to 15km/h, 20km/h or 30km/h. The gas handle reacts calmly and does not jerk when accelerating, so the scooter is smooth and stable.
It is equipped with a capacious lithium-ion battery, which thanks to its capacity of 15 Ah can provide even 50 km of range. In addition, the battery needs only 5-7 hours of charging, so the ALFAS L9 Plus will work well as an everyday means of transport. You also do not have to worry about the fact that during the long journey you will be surprised by a suddenly discharged battery – its level indicates a small but clear display on the steering wheel. It also informs about the current speed, selected mode and allows you to turn on the lights.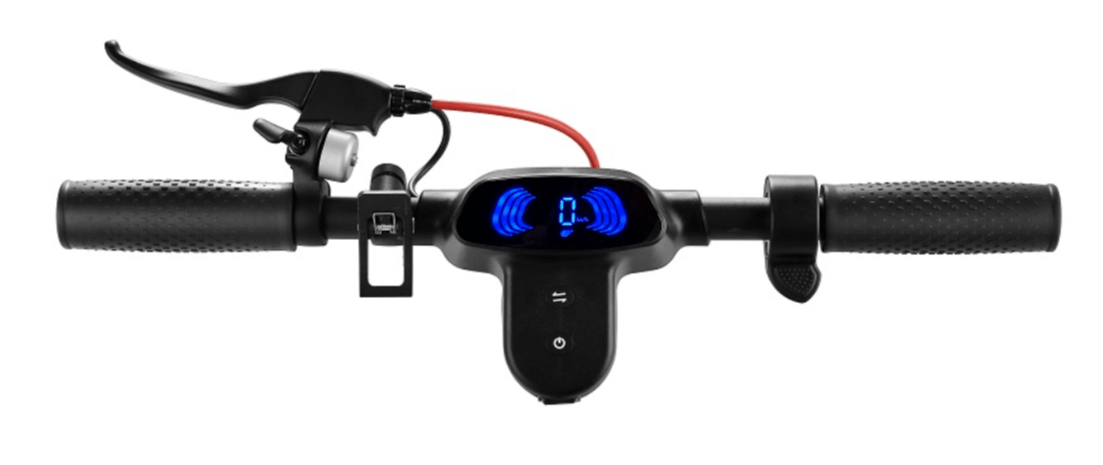 The L9 Plus scooter quick folding system works in an innovative and safer way for the vehicle. Since the steering frame does not "break" but folds with a special swivel mechanism, it is not exposed to play. This system is more comfortable and safer. Just release the lock, fold the steering wheel and close the lock back to immobilize the scooter in this position and conveniently lift it into your hands. This makes it comfortable to carry and retract, despite the scooter's fairly large weight; It weighs 17.5 kg, which provides greater driving stability than the common 12 kg.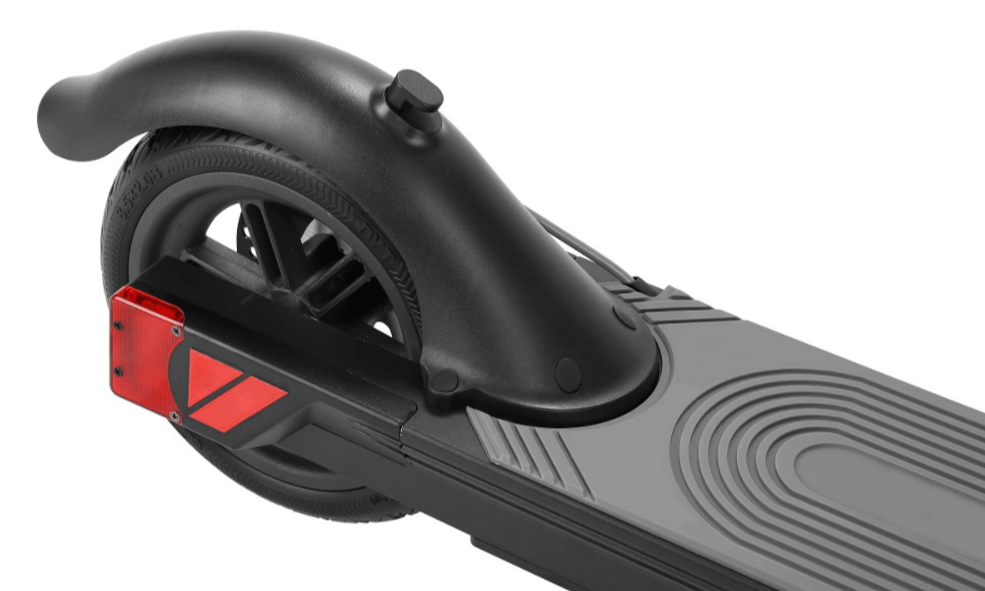 Riding on an ankle or uneven sidewalk on a city scooter is usually not very pleasant. However, this does not apply to it! With two shock absorbers (front and rear) and wide 8.5 inch pumped wheels, each shock is perfectly dampened. This system can also handle higher loads (max 120 kg), so you can move around comfortably even with a heavy backpack.
Sometimes, when driving at high speed or in unfriendly conditions, you may find that one brake is not enough. For this reason, the ALFAS L9 Plus scooter is equipped with three different brakes – an electric one on the front wheel and a disc and foot one on the back. So you can choose the most comfortable one for you or use all at once and lose speed as effectively as possible. But great brakes are not everything. It also has a LED front light, STOP rear brake light and a bell on the steering wheel to keep you safe in all conditions.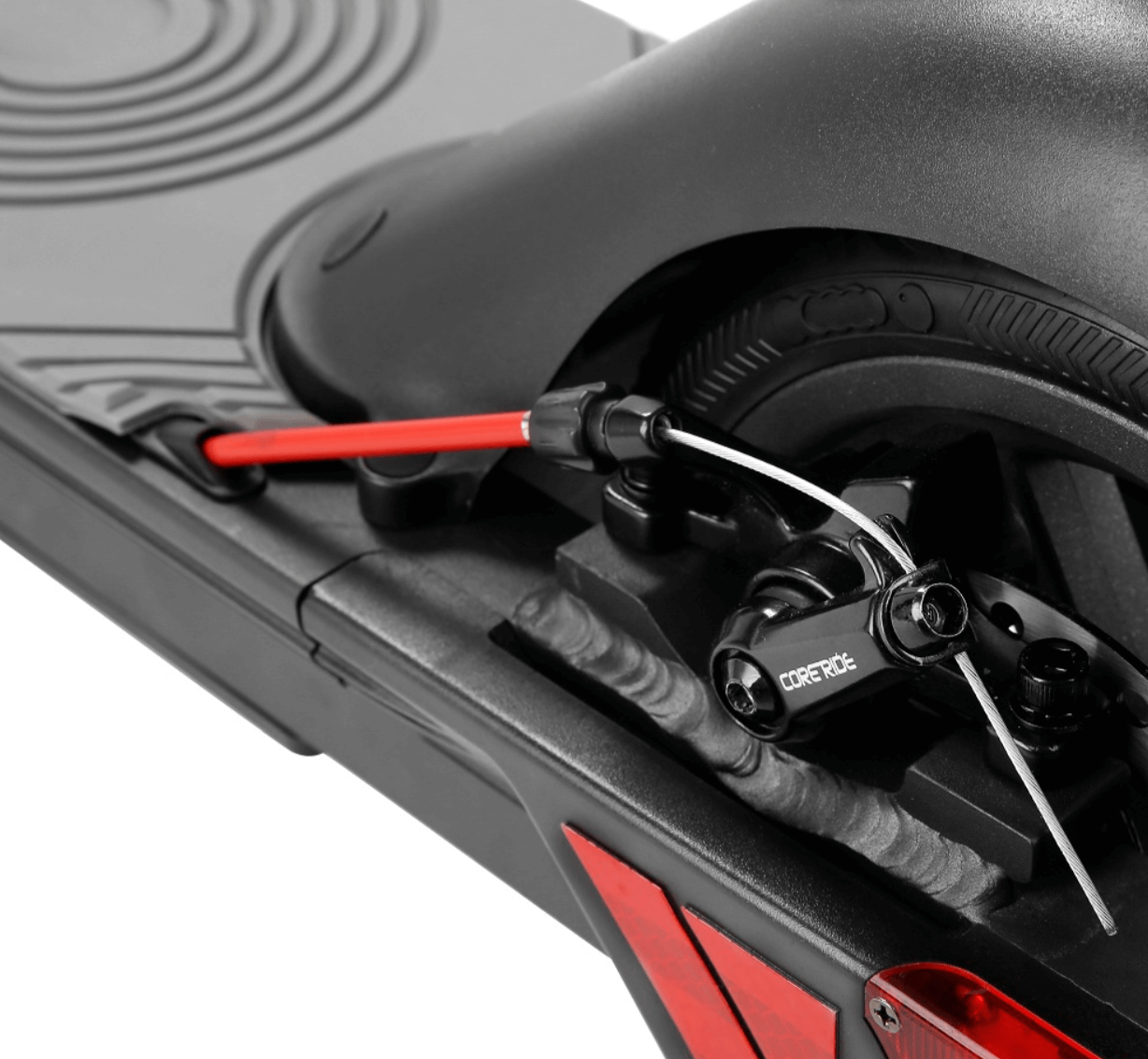 In a nutshell, ALFAS L9 Plus is a typical urban model. It offers as much speed and range as we can find in most electric scooter in this category, but exceeds most of them in terms of quality. The production uses durable materials, all elements are well-fitted and secured, so the whole is not exposed to frequent slack or breakdowns. It is an excellent choice for those who do not want to go into extreme off-road driving, but are going to use a scooter every day and need something reliable. It is a comfortable, ecological alternative to the car and city transport.