ALFAS T10 LED Folding Electric Scooter
The electric scooter ALFAS T10 reaches a top speed of 25 km/h, and this is already a guarantee of quality: it is difficult to find an electric scooter with better performance in this price range.
As soon as it is set in motion, the ALFAS T10 electric scooter shows the attention that the team of manufacturers has paid to the details and practicality. Everything from the elegant modern design to the intelligent locking mechanism, when folded, is obviously thought out down to the last detail, and none of the essential elements have been overlooked.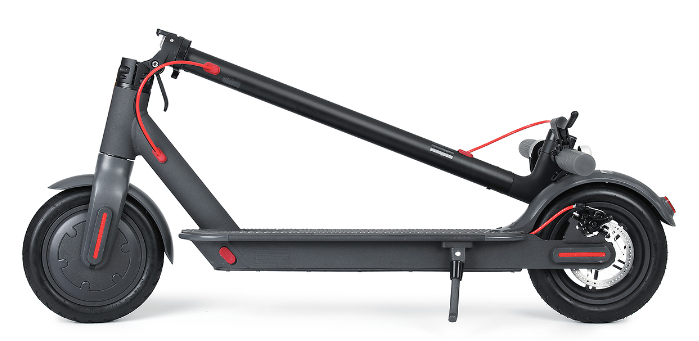 The battery status indicator is integrated into the steering wheel and it is easy to access each mode at the touch of a button. The braking system of the ALFAS T10 is responsive (and adjustable), and the scooter has been equipped with an additional set of tires and an adapter for a pump or an air compressor, and small things, such as the stand and headlights or stop lights, that complete the whole making it feel like a quality purchase.
The only real problem we encountered, after our test, was that the bell integrated in the steering wheel seems… well, to be honest, quite useless. The way the mechanism comes into contact with the bell seems not to work well, and the sound is barely audible.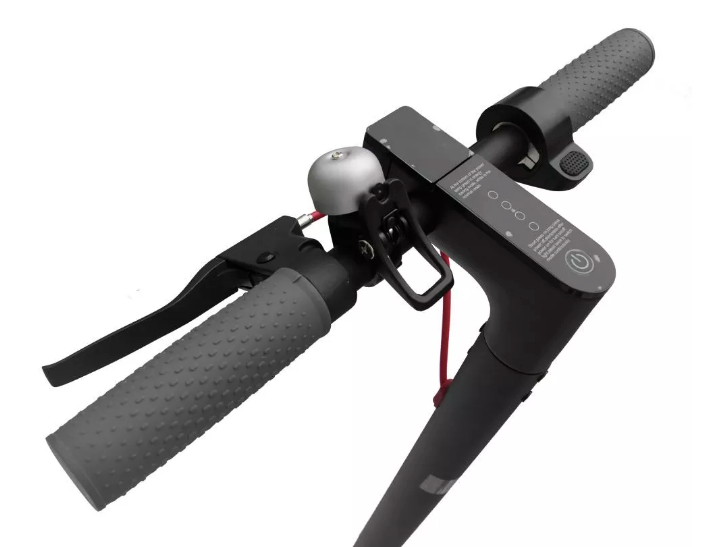 The battery life of the T10 electric scooter is quite generous: what pushes the motor up to 250W and the battery on board even further is the integrated kinetic energy recovery setting and echo mode. If you really want to push the T10 to the limit, you can expect a range of 30 km and a top speed of about 25 km/h.