Alfawise C20 500mw All Metal Laser CNC 2-in-1 Engraving Machine
With the seal of the well-known Gearbest, Alfawise C20 is one of its latest multifunctional products for the home. It is a cheap laser engraving machine for materials such as wood or plastic, but also a metal milling machine. A compact machine with which to develop tasks related to do-it-yourself and craftsmanship. We review the main features of this Alfawise C20. Of course, if you are interested, you can click to see its previous generation: C10.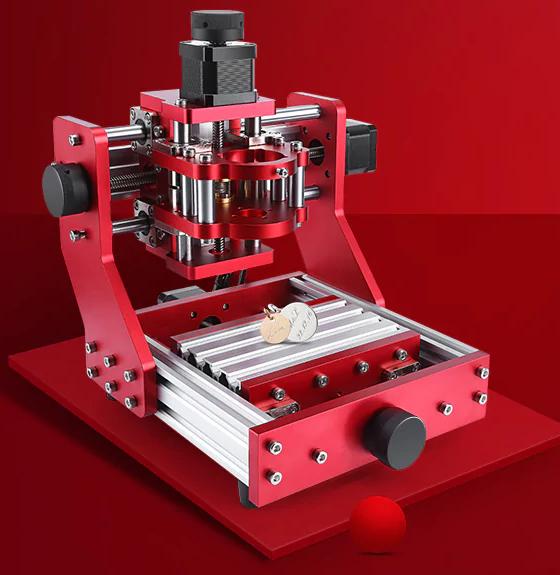 Alfawise C20 is a versatile tool thanks to its two functions: engraving and metal lathe. It is a product designed for beginners in these tasks, so it has a much more affordable price. As with 3D printers such as the Alfawise U30, this machine will come home in a quick assembly kit. All items are identified and include an installation guide. Therefore, the complete assembly will take no more than 45 minutes.
When we have mentioned that this machine is compact, it is for its measures of 281 x 281 x 287.5 mm. It will fit perfectly even on a home desk. But it's not a light machine to transport, its weight is 8.3 kg. The Alfawise C20 arrives in a box measuring 44 x 25 x 18 cm, with all the parts well protected for transport. In addition, at the time of purchase from Gearbest, you can select the US or EU region for the power supply, without using adapters (110 – 240 V).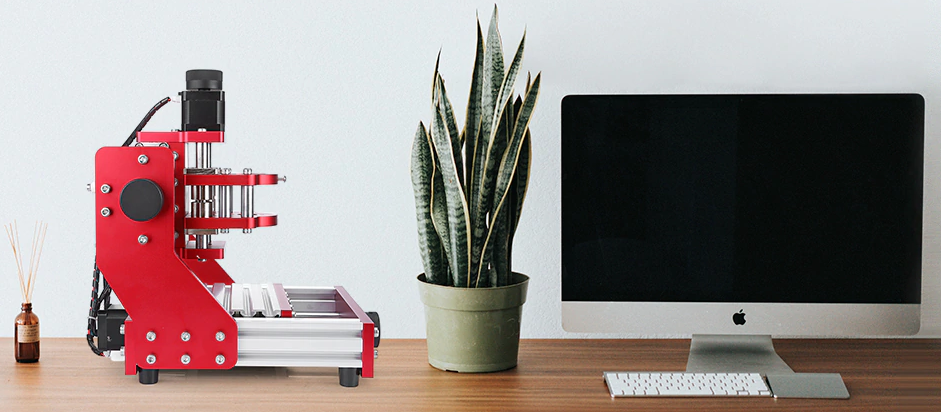 Most of the parts of the Alfawise C20 are made of metal, with aluminium and steel as the main materials. And with a right combination of colors, with great prominence for red. Aesthetic and stable at all times, thanks to the thick rubber feet that provide the necessary firmness for these tasks, reducing vibrations that can cause errors.
A laser engraving machine has a function similar to that of a printer, changing the ink for the finishes of a laser. With the beam of light it engraves the chosen design in the placed piece. Alfawise C20 is compatible with many different materials, such as wood or plastic. A versatile machine to waste many hours and capture all our creativity. But we repeat, by its characteristics, this C20 is focused on an occasional use and not professional.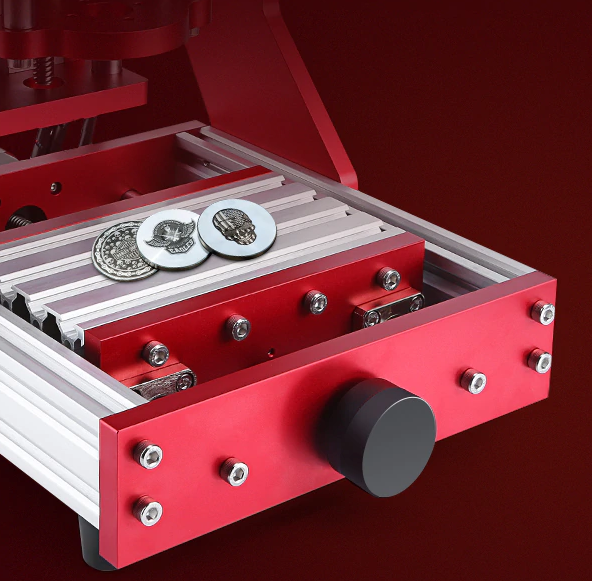 It incorporates a laser of 500mw, capable of engraving on multiple materials: plastics, wood, acrylic, pvc or pcb. From the software, we can load designs in images like logos but also introduce the text that we want. The surface of the material is gradually removed with the incidence of the laser, with a displacement along the engraving.
But the Alfawise C20 still hides one more function, it can work like a CNC milling machine. A tool that works by removing metal chips by rotating a milling cutter. Like the laser, we get an engraving but on metal surfaces, such as copper or aluminum. That is to say, you will be able to mint your personalized coins or create pendants, to cite some examples.
A multifunction machine to give free rein to the imagination of artists, DIY enthusiasts and craftsmen. These machines are enjoying a lot of popularity for their versatility, something that gains whole with this double function of the Alfawise C20. Other more advanced models are compatible with engraving on glass or leather, but their price goes up considerably.
According to the Alfawise C20 data sheet, the laser engraver has a working surface of 126 x 88 x 38 mm. The plate is controlled by a two-wire, two-wire stepper motor. The laser has a wavelength of 450 nm. As you can see from the pictures, this machine is open. Therefore it will be necessary to use the glasses included in the kit to avoid eye problems. Special care should also be taken with the smallest of the house. This model must always be used in a safe working environment.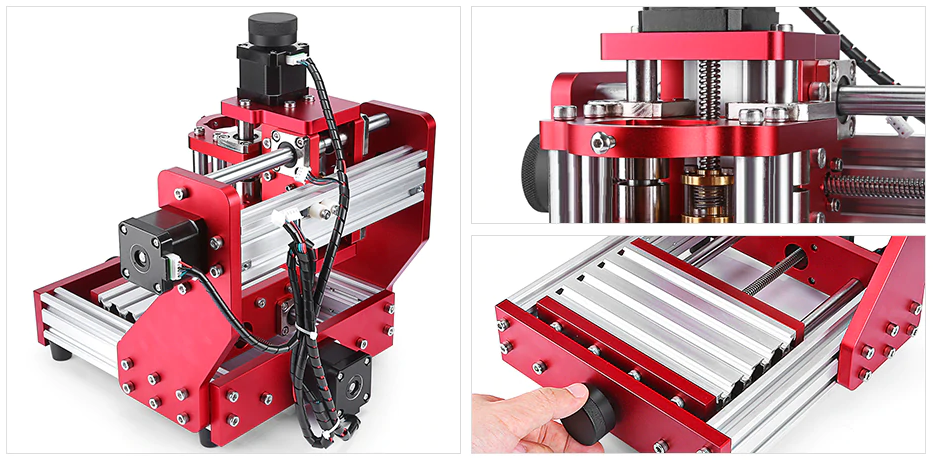 Without a doubt, the best of this cheap laser engraver is in its price. Lower than the professional machines of this type of work, but with notable shortcomings such as compatible materials for laser engraving or the milling machine. A good option for those who are encouraged with this type of machines and jobs. Alfawise C20 is compatible with programs such as GRBL and Benbox for loading designs; for Windows and Linux operating systems with USB connection.
In short, Alfawise C20 is an excellent choice for an economical laser engraving machine compatible with various materials. In addition, its milling function allows engraving on metals such as aluminium and copper. A small, compact desktop machine that meets the needs of beginners and craftsmen.