Alfawise C30 Pro 3000mw Laser Engraving Machine
Those who want to personalize wallets, cases, plaques and any other product made of wood, cardboard or leather, can rely on the Alfawise C30 Pro laser engraving printer especially now that, thanks to the flash offer, costs even less: only $175.99.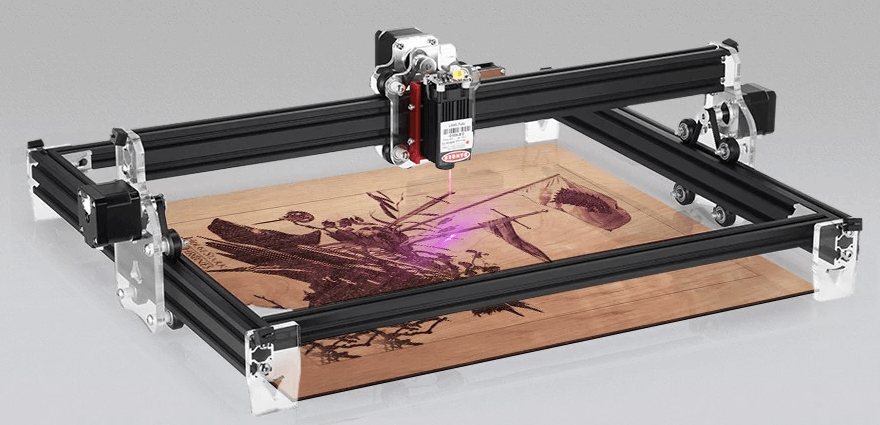 This printer is controlled via a Windows computer (from XP to the latest version of Windows 10, or on Linux) with the software included in the package. It is sufficient to make any design or written with your favorite software, or choose an image from the web or from personal photographs, and send it to print: the machine, by means of a laser, will engrave it on the object previously fixed on the movable plate.
It engraves on wood, plastic, paper, bamboo, sponge and leather, so it can work to personalize covers, wallets and any other object made of one of these materials. Furthermore, compared to other competing solutions, it occupies a much smaller volume although it has an average larger printing surface, i.e. equal to 55 x 45 centimeters against the more usual 30 x 30 centimeters.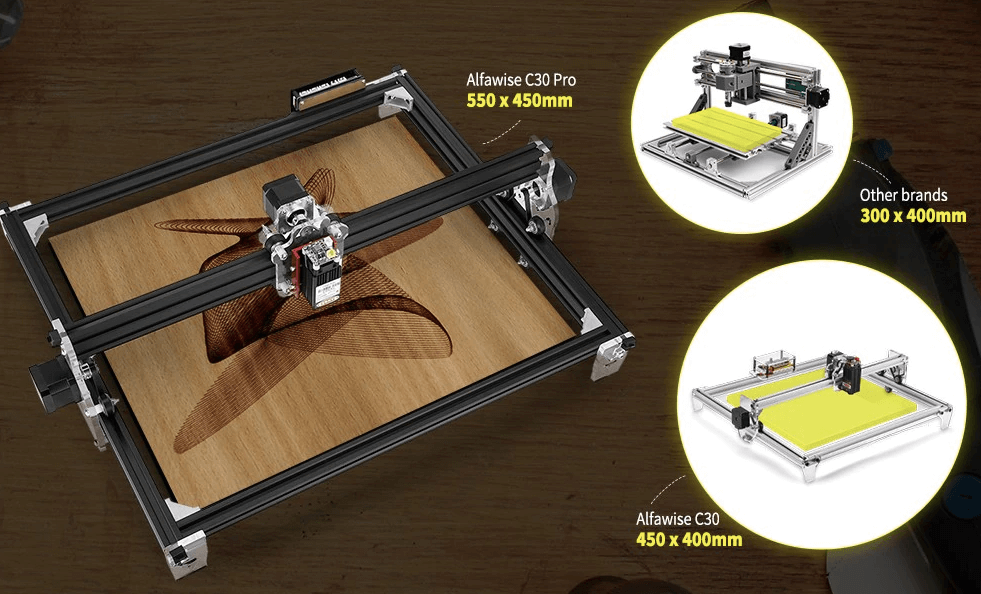 It has a margin of error of just 0.01mm and the laser head can be replaced. The body is profiled in aluminum, a material as light as it is resistant to corrosion, and can be assembled in just 30 minutes.
But above all, the price, especially with the discount, is completely depreciable if you buy it together with some friends or if you have an activity in which you can use it (for example for corporate gadgets). Alfawise C30 Pro, we said, with the current flash offer it costs only $175.99. The offer is valid while stocks last; for more information on shipping costs and times, any charges and order management, you can consult the seller's website.