Alfawise J20 Bluetooth 5.0 Bone Conduction Wireless Sports Headphones
When Alfawise company released Alfawise A7 TWS Wireless Mini Earbuds, I guess they will soon release bone conduction headphones! Now, that guess has come true, and I saw their first bone conduction headset on Gearbest today: Alfawise J20.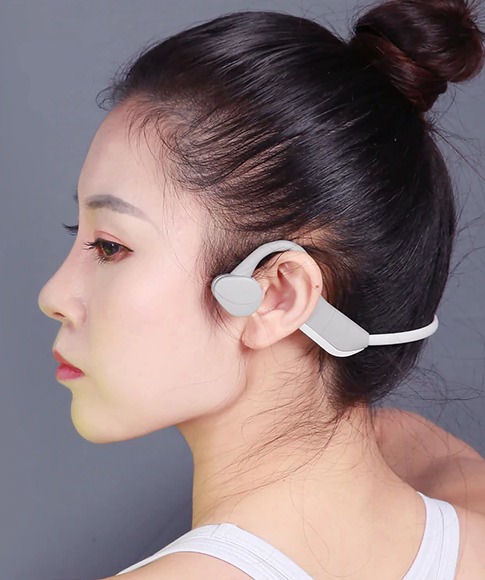 The frequency of Alfawise J20 is between 20 Hz and 20 KHz, and the duration is 6 hours (which may be longer based on past experience). It's worth mentioning, however, that the Alfawise J20 supports Bluetooth 5.0, and as far as my initial experience is concerned, the connection range should be a little farther than in the past. In addition, its standby time is 20 days, and the headset itself has IP56 dust-proof and waterproof level. Alfawise J20 also has a built-in microphone, which allows you to answer calls, cut songs and adjust the volume through the buttons on the left.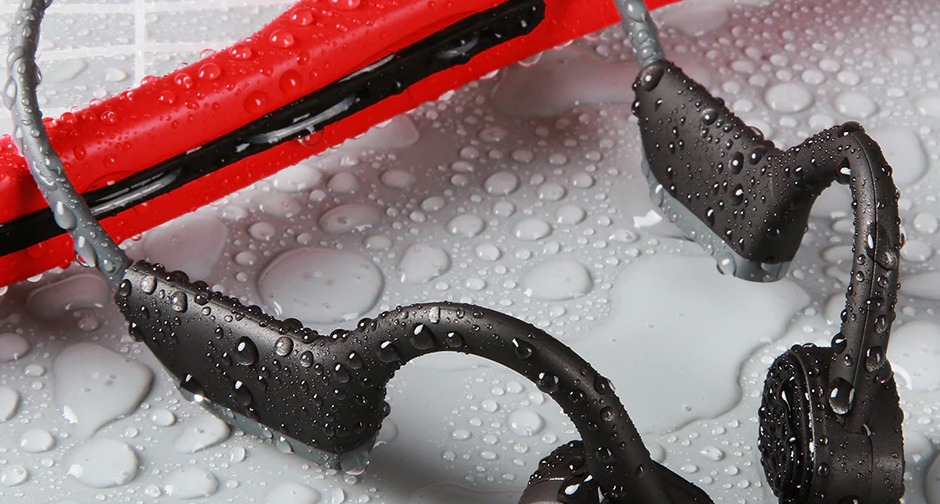 Now that bone conduction is mentioned, it is better to introduce it to you in a more scientific way. Bone conduction transmits sound waves through the human skull, bone labyrinth, inner ear lymph, spiral organ, auditory nerve and auditory center by transforming sound into mechanical vibration of different frequencies. Bone conduction eliminates many steps of sound wave transmission compared with the mode of sound wave transmission through vibration membrane. It can restore sound clearly in noisy environment, and the sound wave will not affect others because it diffuses in the air.

The design of Alfawise J20 headset can be said to be a typical style of sports headphones (of course, it was originally created for sports). It uses an integral titanium alloy skeleton, with a titanium wire running through the ear and hanging back. It is characterized by lightness, toughness and high-intensity memory. The headphones weigh only 33g and are very light in hand. Of course, they are also light on the ears. They are also stable enough to ensure a free and comfortable experience in sports.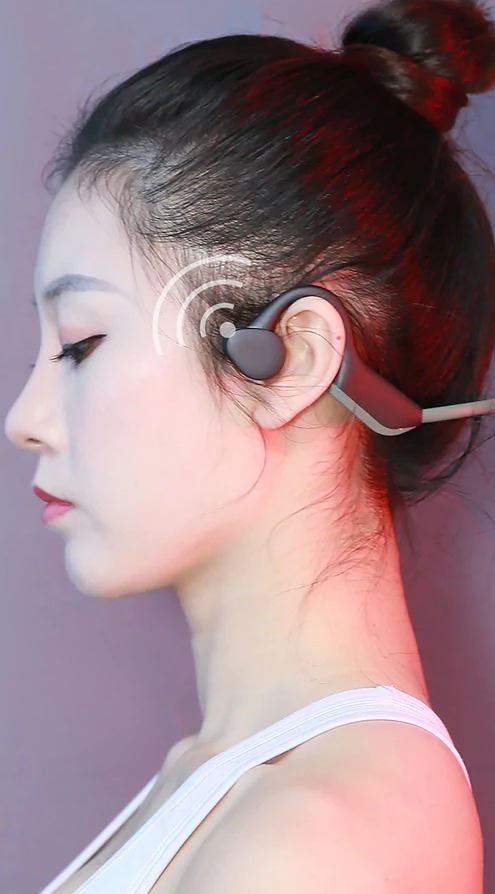 As an entry-level sports Bluetooth bone conduction headset, Alfawise J20 's selling point is not how hifi the sound quality, this headset wants to bring you, while listening to music, but also focus on training, fitness this thing, while maintaining your hearing health, it is more like a support for your training of a device. Of course, this headset price is also quite cheap, just $31.99.