Alfawise Q9 BD1080P 40-300 inch Mirroring Screen 4K Smart Projector with High Brightness
If you are looking for a not expensive android projector with a good specification for your entertainment center then you should be interested in the Alfawise Q9 HD LCD Home Theater Projector. On the Gearbest, it is available at a very good price, for $179.99.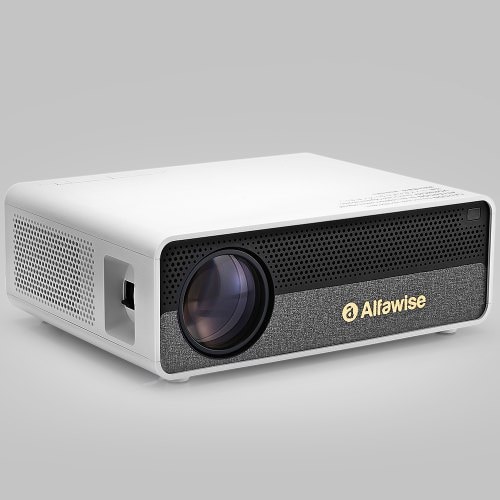 The Alfawise Q9 projector will certainly satisfy home users. The projector will be well suited for home cinema, and for gamers who want to play on a larger area. This great looking projector has a good specification and will certainly provide you with great home entertainment. It is a fairly bright projector and supports 16000 lumens brightness, is the ideal companion for home entertainment in the dark. Projector has 1920 x 1080 high-resolution images. It also has a projection display size of 40-300 inches and a 1.8 to 5m projection distance (the optimum projection distance is about 3m). Projector measures 31.00 x 23.50 x 11.00 cm. The projector runs on Android and also has manual focusing correction feature.
Adjustable screen size and projection distance to meet your different playing requirements, you can enjoy the most comfortable viewing whether it is a large room or a small room.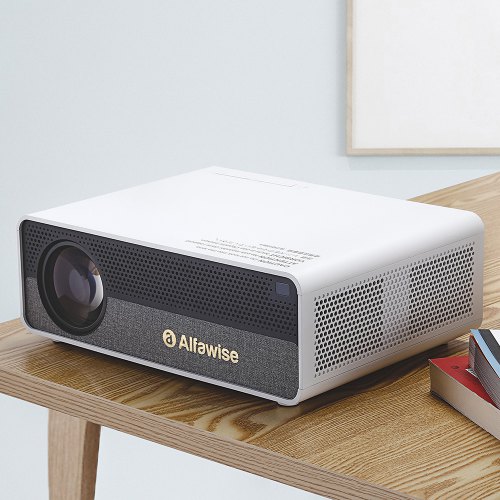 The Q9 is equipped with 150W LED lamp beads with 16000 Lumens and contrast ratio of 1000: 1 to clearly seethe image details. LED lights have a life span of over 10 years and can reach 30,000 hours and will not damage your eyes.
Alfawise Q9 comes with various interfaces (3.5mm Audio, AC, AV, HDMI, IR, RJ45, USB2.0, VGA) to compatible with multiple devices, such as computer, DVD, IOS, iPad, iPhone, Laptop,Mobile phone, PC, Sony PS4, Tablet PC, TV, U disk, Xbox etc.
Built-in 2 X 5W speaker for DSP professional adjustment of the resonance cavity wonderful sound effect.