Alfawise RST2050 Intelligent Sonic Electric Toothbrush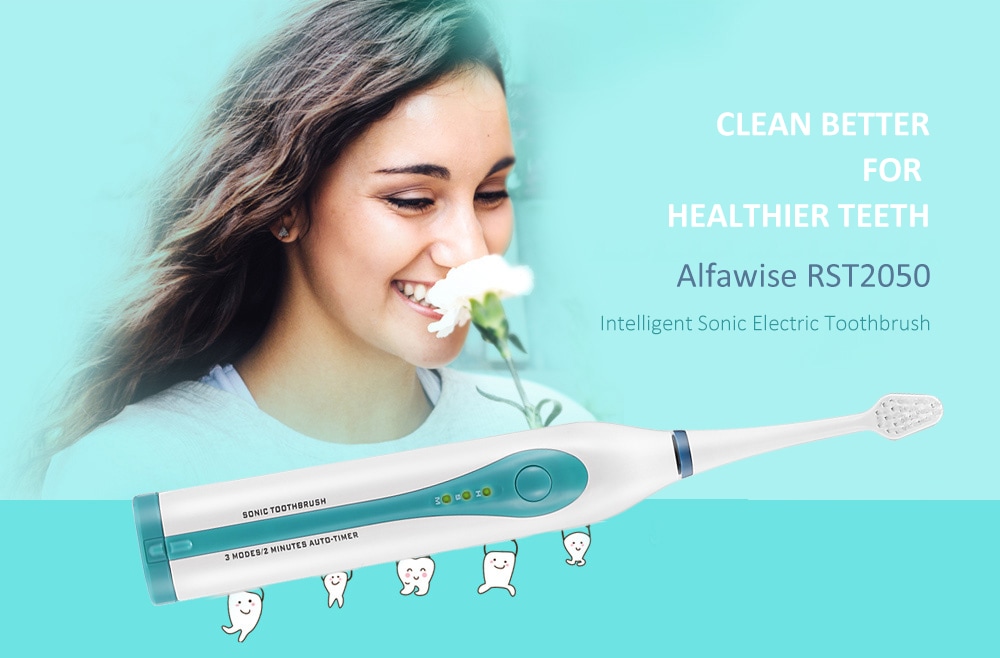 30000 sound vibrations
Alfawise RST2050 Sonic Electric Toothbrush is a modern tooth electro brush that works on the basis of high-frequency vibrations. It makes over 31 thousand sound vibrations per minute. Daily use of such a toothbrush will help to clean the oral cavity of food, plaque and microbes.
It's easy, Comfortable, Practical
The brush is practically weightless (weighs 90 grams) and thanks to the optimum thickness (25 mm) – it does not bother your hand during the brushing process. All you need is to move the DOCTOR B Sonic along the teeth, everything else is done by the electronics.
Effective removal of food and plaque residues
The head of the toothbrush is equipped with dense nylon bristles of medium hardness level. It has a very compact size, which allows you to reach even hard-to-reach areas of the mouth, which are often left without proper attention. The central bristles of the electric toothbrush Alfawise RST2050 Sonic are able to penetrate even into the shallow cracks between the teeth, because their thickness is only 0.02 mm.
2 operating modes to choose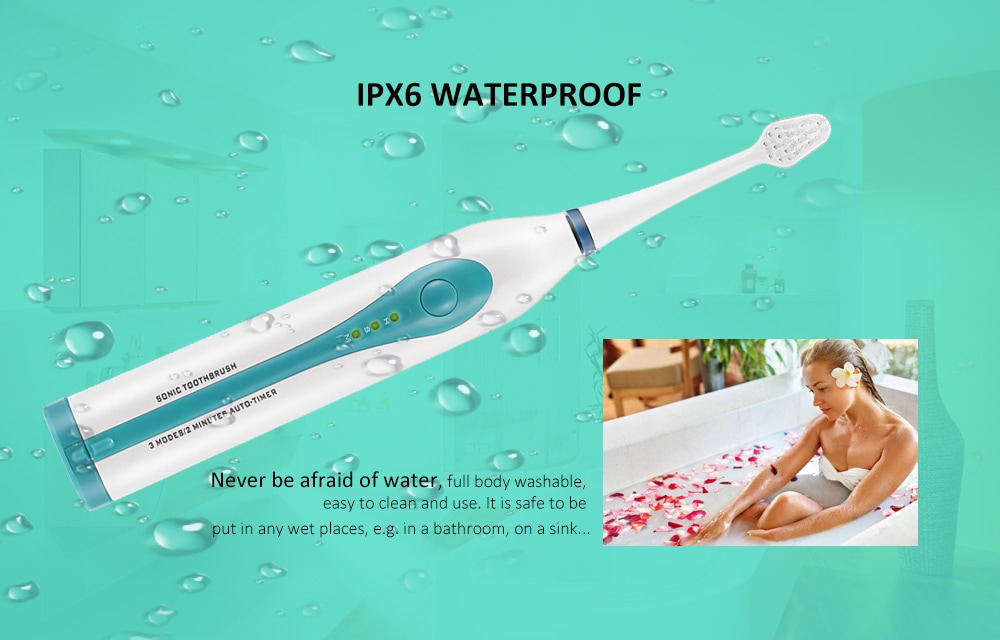 The Alfawise RST2050 Sonic toothbrush provides 2 modes of operation, one of which is designed for gentle cleaning of sensitive teeth. Both modes significantly clean the tooth enamel from the plaque. After each use, the brush head can be rinsed under running water (the housing is protected against short-term exposure to water according to IPX6).
Up to 25 days standby mode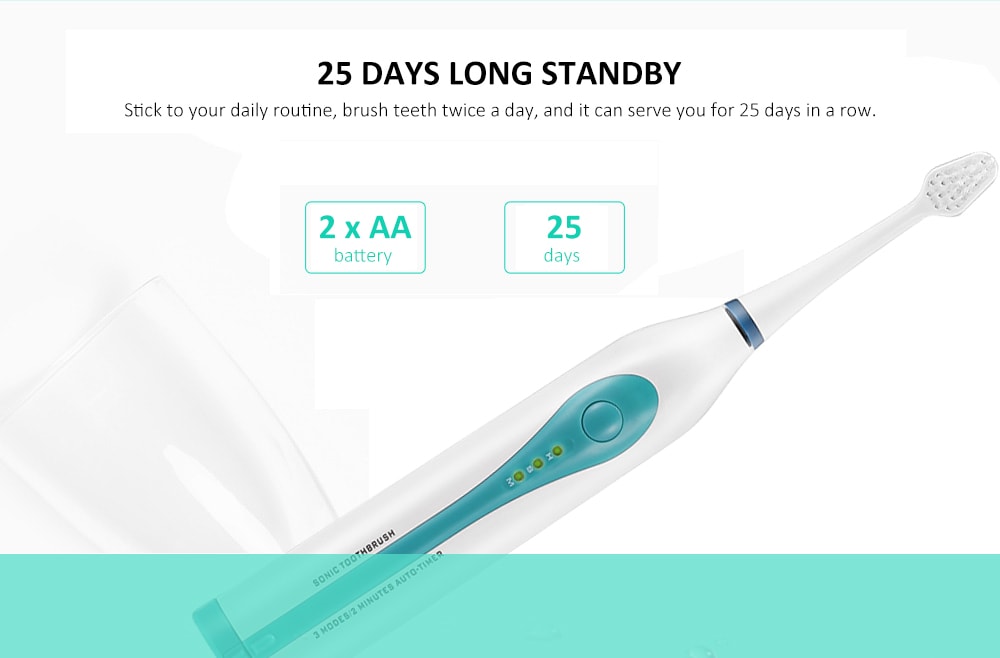 To control the device there is only one key, under which there are LED indicators of the state of charge of the battery (700 mAh capacity). The energy charge lasts approximately 2 days of continuous operation or 25 days in standby mode. You can replenish the charge of the built-in battery by placing the device on a special charging station.