Alfawise U20 Mix 3D Printer
Gearbest was very successful with the launch of its U20, a 3D printer clone of the Creality CR10 which had the advantage of a much more aggressive price positioning. Today, the brand is back with the U20 Mix, a two-color variant of its printer that offers a color mixing solution.
The U20 Mix takes up bases launched with the U50, i.e. electronics housed under the winery with a folded steel semi-casing, all combined with a large 4.3-inch color touch screen.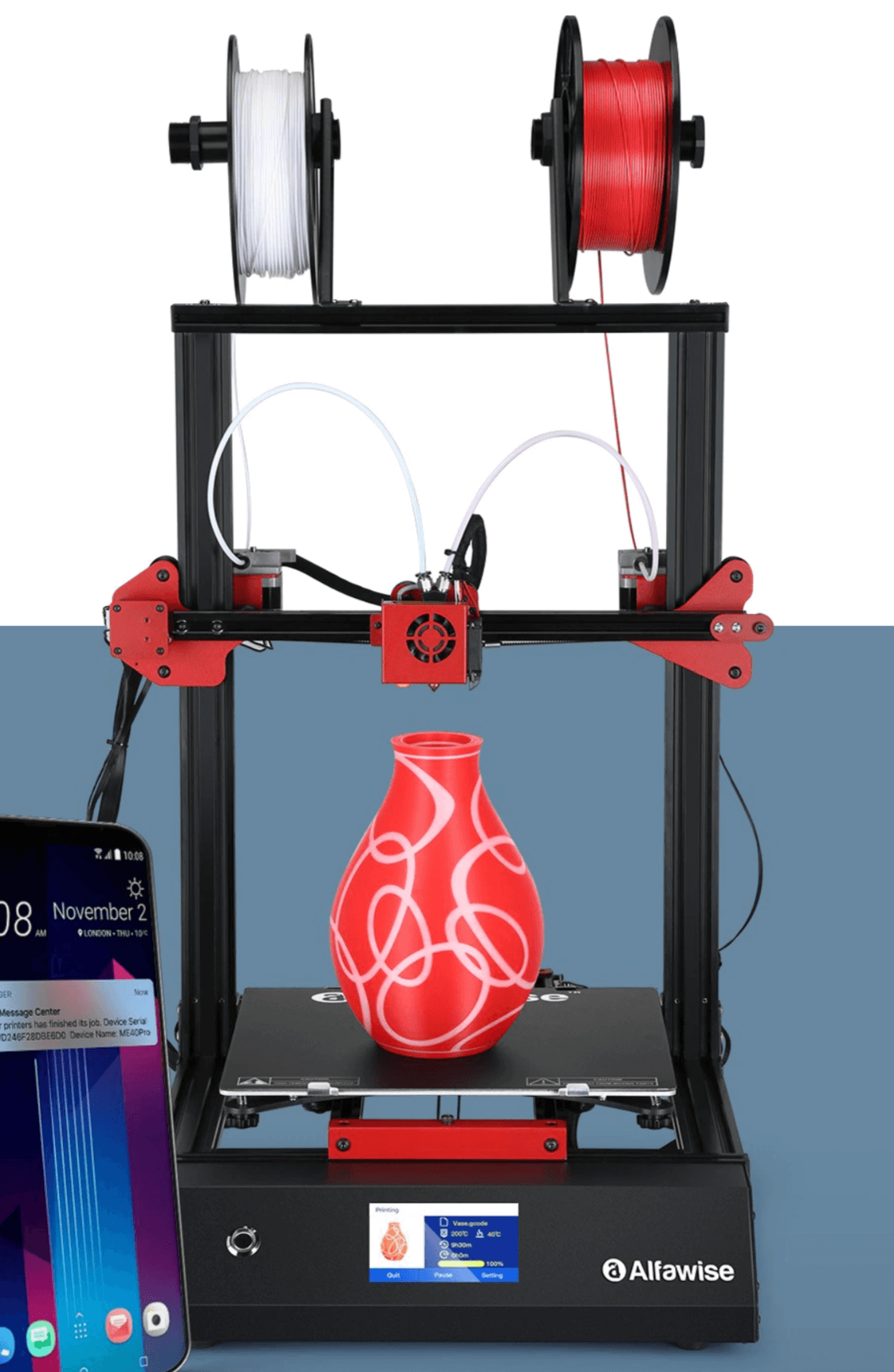 The machine features a double Z-axis, a heating bed level correction system, print resumption in case of power failure, and a cyclops type print head.
There are two MK8 extruders which allow printing in two colors (double extruder, single nozzle), or two materials (provided that the glass transition phase is close) or even to make a mixture to propose gradients, like what Geeetech has been offering with all its double extrusion machines for a few years.
As always at Alfawise, one of the main sales arguments remains the price of the machines: the Alfawise U20 Mix is currently offered at $499.99.