Alfawise U50 DIY 3D Printer With 3.5 inch Touch Screen
The Alfawise U50 3D printer is coming on the market as a follow-up to the famous Alfawise U30, which was strongly inspired by the Creality CR-10S and its 260 x 260 x 270 mm volume. The Chinese manufacturer is not revolutionizing its range of 3D printers and remains on the same architecture as the U30 but by improving some interesting points and reducing the volume of printing. The power supply goes under the tray to integrate into the aluminium frame, Alfawise provides a real on top coil holder compatible with small and large filament coils.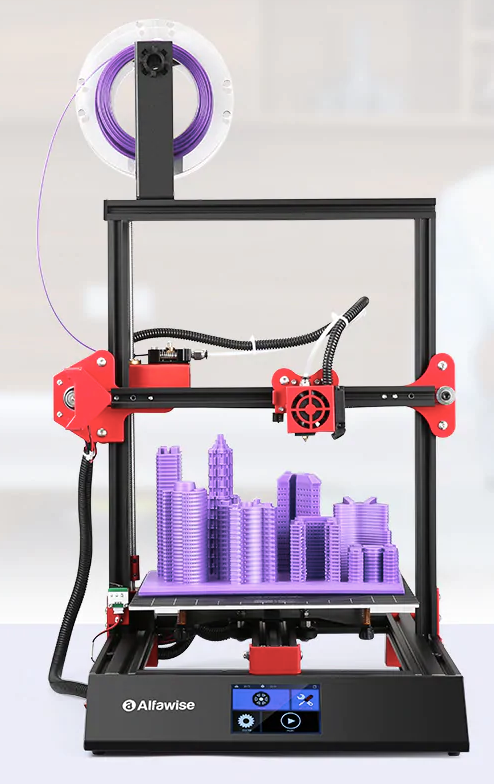 A single extruder to print layers of 100 microns minimum with a 0.4mm nozzle and 1.75mm diameter filament. Detectors are used to pause the printing job in the event of a power failure or if the yarn reel is empty. Filament type PLA, ABS, PVA, PVA, PP, PP, TPU and even wood for a maximum extrusion temperature of 250°C and a bed that heats up to 100°C.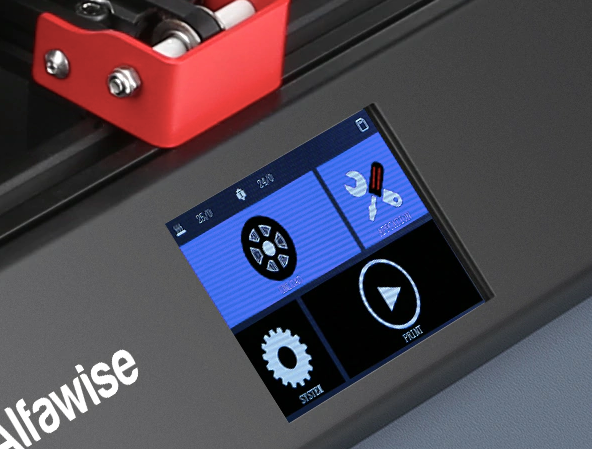 An 8GB microSD card is provided with the U50 printer, which contains an assembly manual in English and a gcode file to test the printer. This SD card can therefore be used to print autonomously on the Alfawise, actions carried out from the 3.5″ touch screen that equips the U50. A USB port also allows you to connect the printer to a computer to control it from Cura, Simplify3D or other software.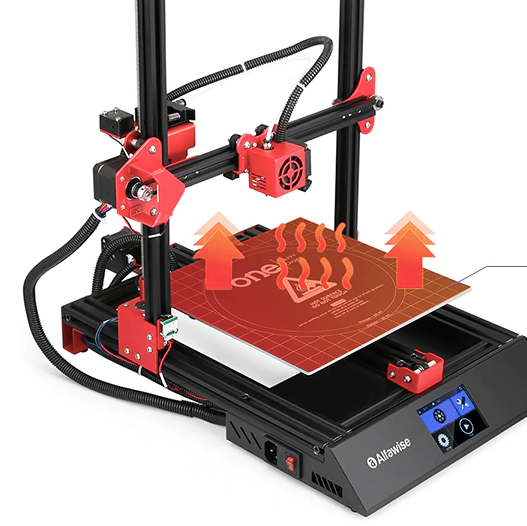 If we can think that the U50 is an evolution of the U30, we should rather consider it as a reduced model since the printing volume falls to 260 x 260 x 270mm. Sufficient for most cases, it also allows you to display a more aggressive price for this 3D DIY printer which can be installed in 1 hour. By its characteristics, the Aflawise U50 is in competition with the Creality Ender 3.

The Alfawise U50 is displayed at about $195.99, $30 More than the U30, with the main difference being the printing volume.

With the Alfawise U50, we see that the Chinese manufacturer has taken into account the comments of the community (except for the funny idea of having placed the micro SD card reader on the back of the machine).