Alfawise Q203 Smart Door Lock
At the moment there is a door locks in the Alfawise smart home system, but the assortment is rapidly expanding and recently a new lock from Shenzhen Advantage Technology was announced and called Alfawise Q203.
As we can see, a new design feature has been added to this castle, which was so lacking in the previous smart locks. Namely the hook handle, which is very convenient to hang bags and packages. Look how happy the guy in the promotional picture is: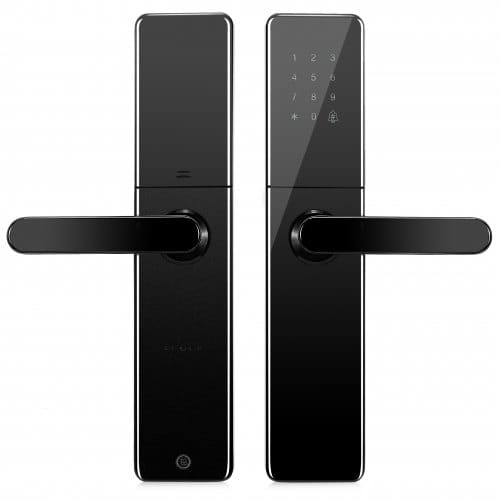 The lock body is made of zinc alloy. It is possible to establish on a door in the thickness from 38-120 millimetres. But the working temperature is from -15 to 55 degrees Celsius, which means that in the Russian winter it will freeze.
The device is equipped with integrity sensors, which will block the opening of the lock when trying to break in. It will be possible to unlock the lock in the Mi Home application.
According to the manufacturer, the lock will operate on one charge for about 12 months. When the charge is low, the application will remind you of the need to replace the batteries. If the batteries are dead, the lock can only be opened with a mechanical key.