Alfawise AL – M1 Magnetic LED Camping Lantern Car Flashlight
Whether outdoors or in the room, in the rain, in the car, or in the event of an accident, the Alfawise AL-M1 and Alfawise AL-M1 Plus flashlights are always good. Excellent production quality and amazing functionality. There are differences between the two flashlights and it is worth paying attention to them.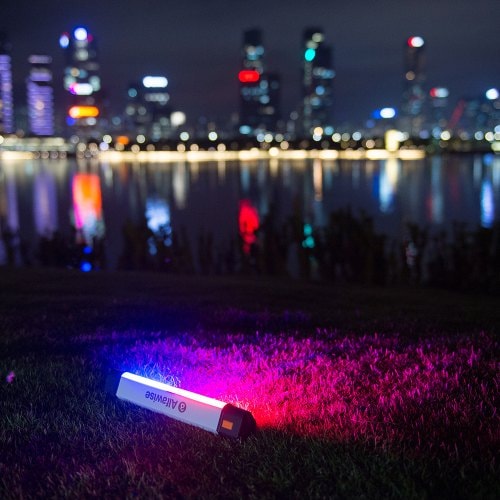 Both of these flashlights are brand new – the new Alfawise products have just been launched. And according to the information provided by the manufacturer, they are very cool and can be used in virtually any circumstance, but before that, most people probably wondered: what are they different? What does that inscription add to the name "Plus"? After all, the price is different.
The fundamental differences are quite simple. Both flashlights are powered by a USB connector for rechargeable batteries. Only in this case, the Alfawise AL-M1 has a 2500 mAh battery and the Alfawise AL-M1 Plus is 5000 mAh.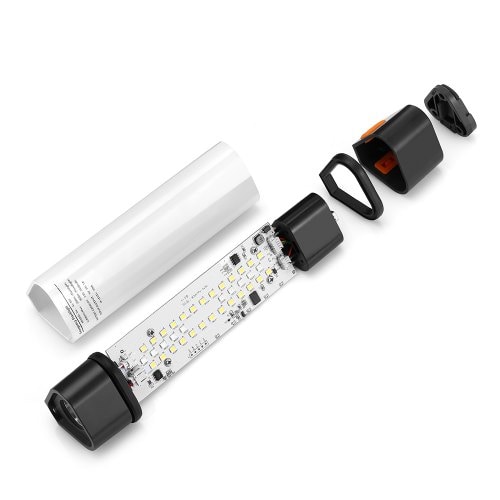 Of course, this also differs in the working time of the flashlights and the charging speed: Alfawise AL-M1 can light up for 20 hours or 80 hours (depending on the light just like a normal flashlight, or the light will be emitted from the side of the flashlight) and Alfawise AL-M1 Plus can light up for 30 or 160 hours. Batteries are charged at 4 and 7 hours, respectively.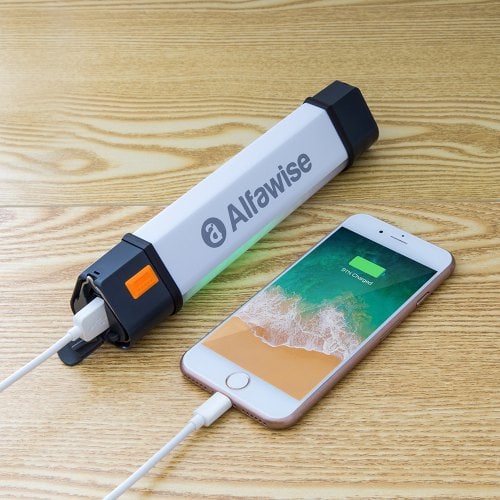 Another difference is that the Alfawise AL-M1 has 28 pieces in its side position. JFLED2835 840lm 5.6W, and Alfawise AL-M1 Plus – 46 pcs. JFLED2835 1380lm 9.2W Luminaires. In other respects, both flashlights are the same and can be supplied with the CREE XLamp XP-E2 283lm 3W bulb, which can light up all the way (straight, sideways, blinking blue / red), and the manufacturer ensures that their lights light for 100,000 hours. Also, flashlights have magnets, so they can be attached to a metal surface like a car bonnet and so on.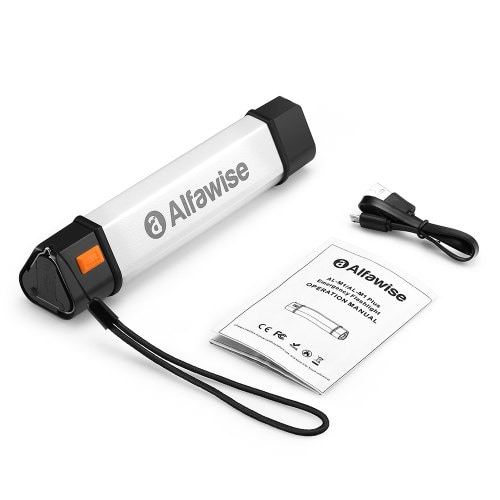 They are waterproof (IPX6) and very robust due to their specific design and high quality materials. The manufacturer guarantees that these flashlights can withstand loads of up to 100 kg. There are more advantages. In addition to the fact that these flashlights can be used in any lifetime and that, according to the manufacturer, the blink of blue / red will frighten the frogs and mosquitoes – sounds exotic and unlikely to know how many truths there are – are far more tangible benefits.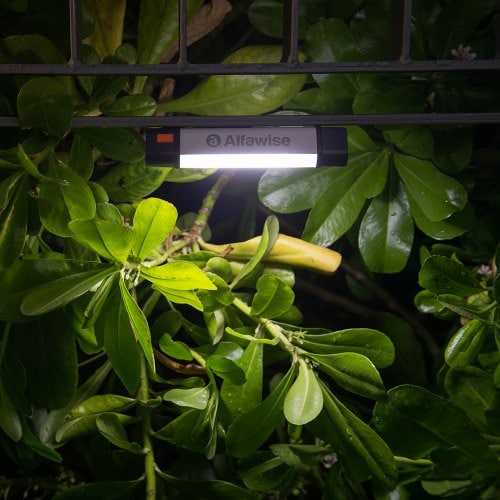 Simply press a button to adjust the brightness of your education and adjust it to your current situation. Another advantage is that you can shake these flashlights once and see how much battery power is left. And even better, they can also be used as external batteries to charge your smartphones, radio and other devices. Of course, if you plan to use this feature frequently, you might want to choose a Alfawise AL-M1 Plus flashlight that has a larger battery of 5000 mAh.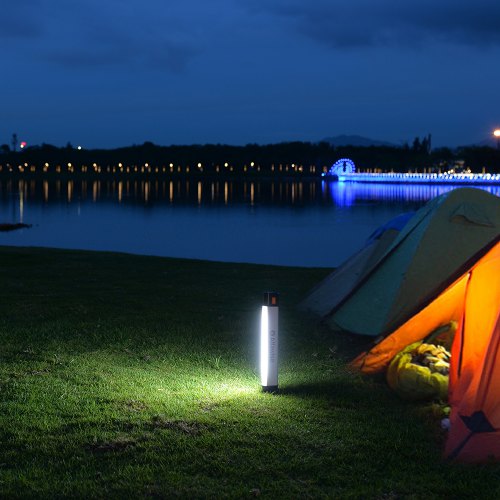 More Excellent Workmanship than most lanterns
Injecting two kinds of materials into the mould ensures absolute no cracks in the lamp housing, and the thickness is 19.3 mm. The interior lamp board is also integrated. No bare wires between the components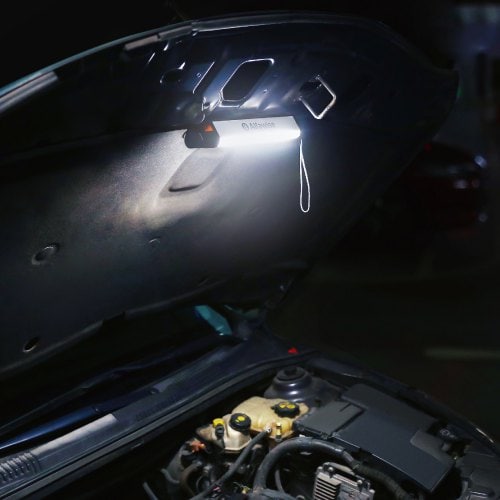 One-press Get The Brightness You Need
Just gradual dim the light by long press the button, the light flashes to indicate that the brightness has reached its brightest and darkest.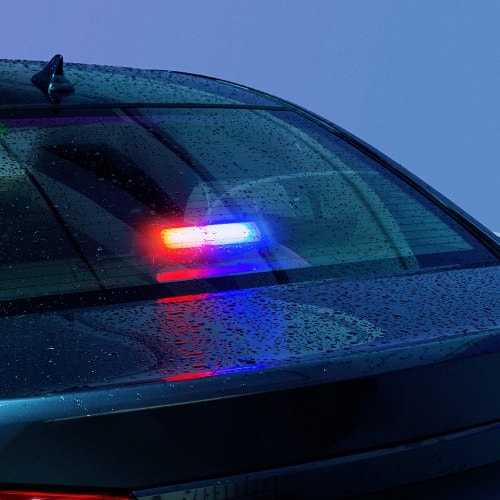 Triangle for Easy Fixation Toughness
Unlike the normal plastic camping lanterns, the integrated mold case of Alfawise AL-M1 is made of fiberglass and plastic steel, can bear 100kg pressure won't be damaged no matter you fall on the hard ground or step on it.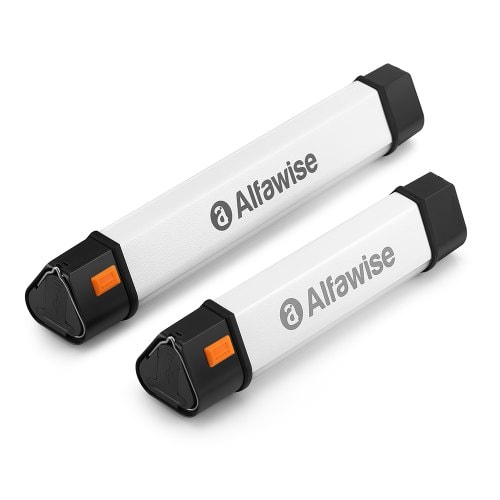 Alfawise AL-M1 and Alfawise AL-M1 Plus are ultra-strong, high-quality and highly functional flashlights. They can be used both at home, in the car and in fishing and camping. Practically any weather conditions and circumstances. And when there is no electrical outlet near you, the ability to charge other devices will be a real joy and salvation.