Alfawise Watch 6 47mm Smart Watch
In fact, the economic clone of one of the most elegant smartwatches ever, the Amazfit GTR, was missing. Here it is served: it is Alfawise Watch 6, which is currently on sale at 36 euros.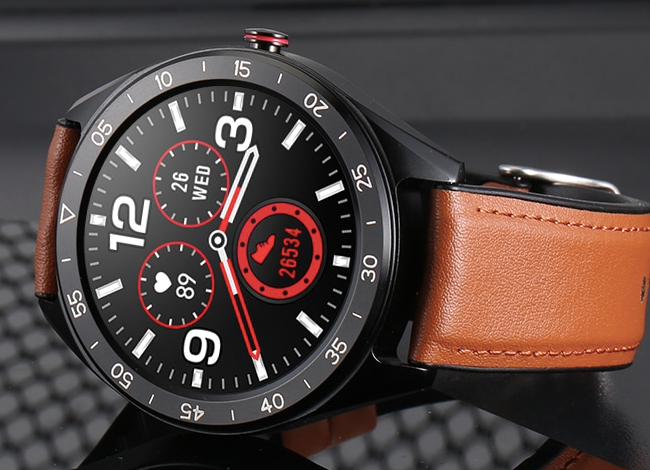 The new Alfawise Watch 6 is the most classic of traditional watches, with its round display. It resembles the already mentioned Amazfit GTR, albeit with a single side key, and has dimensions of 47 mm. It is equipped with a brown leather strap, which inside leaves room for silicone, so as to be comfortable and also suitable for sports activities.
It is coated with a zinc alloy casing, and at the software level it naturally enjoys all those functions for health monitoring. It has a large 1.3-inch screen with multipoint touchscreen technology, just like a smartphone: Alfawise Watch 6, therefore, abandons the experience with a single touch, which is offered by almost all smart watches.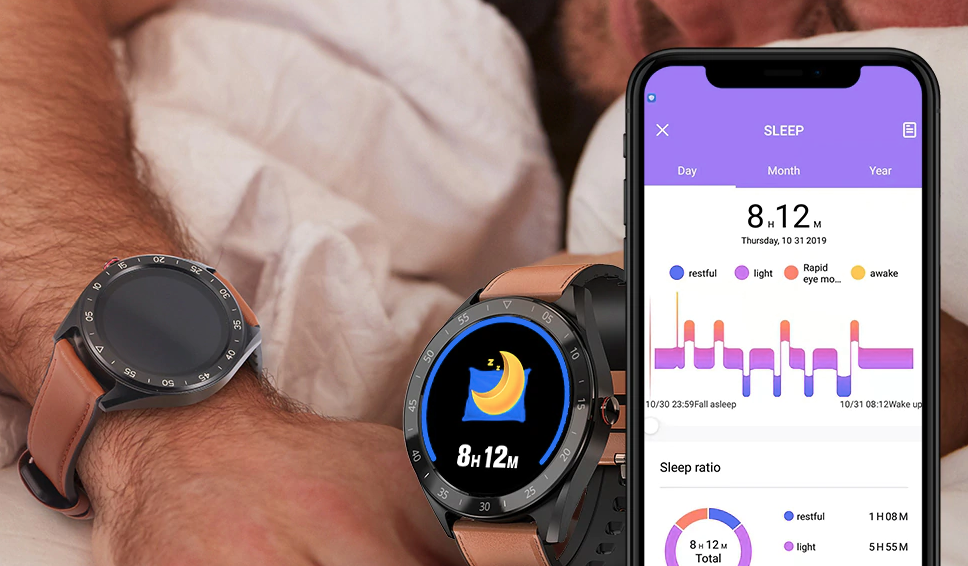 As for smart functions, it enjoys 5 different types of monitoring: from heart rate, sleep monitoring, blood pressure monitoring, blood oxygen monitoring, and finally the sedentary reminder.
The watch manages to track 7 types of sports activities, such as walking, running, cycling, jumping, badminton, football, and basketball. It offers, of course, the functions of notification for calling, push messages, but also offers music control, weather information, alarm clock, remote camera, without of course disdaining support for notifications Facebook, Twitter, WhatsAPP, Skype, Instagram, Line, kaoTalk, Wechat, Message and other messaging apps yet. It has a large capacity 280 mAh battery, to ensure 7-10 days of use, or 15 days of mild use, and up to 30 days of standby.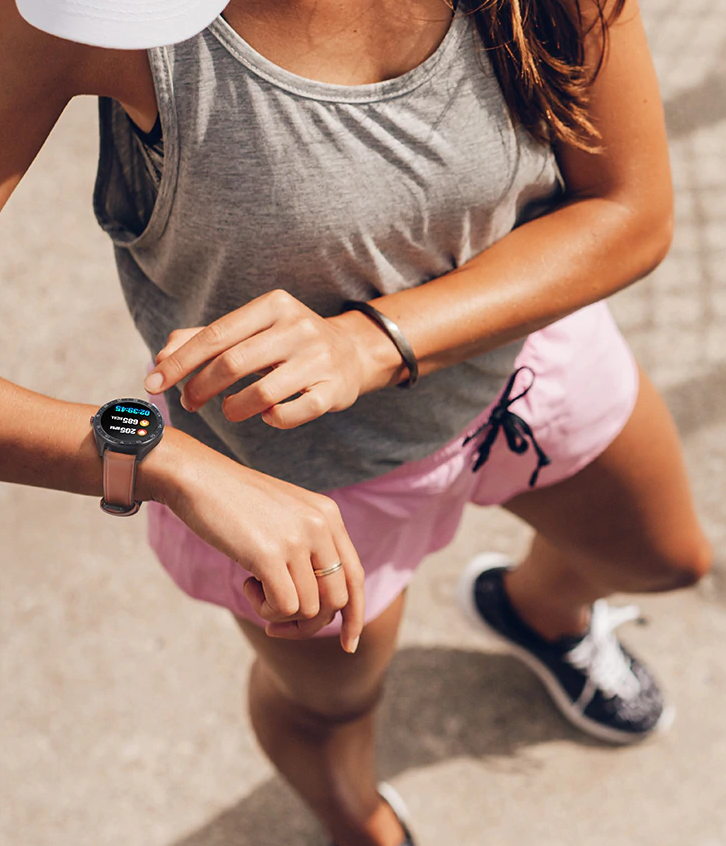 At the moment the watch is in the pre-order phase, with a launch price in offer flash at $39.99. You can buy it directly at this address.