Alfawise W1 Magnetic In-ear Bluetooth Earphone Sports Earbuds
The Alfawise W1 is an inexpensive wireless headset that comes with an attractive sporty design and what you need to play your music while doing sports activities without the sweat much care thanks to a waterproof cover. Today we're telling you all the details of these affordable, yet high-performance headphones.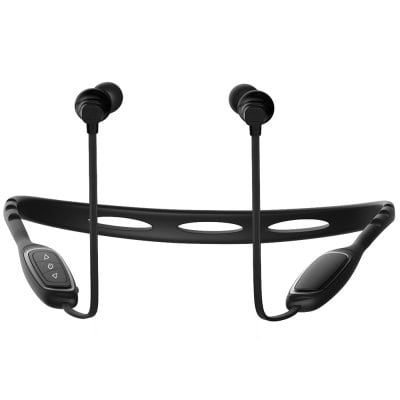 Also, if you are interested in this kind of devices I recommend you to take a look at the KZ BTE, other headphones with interesting features designed for sports lovers.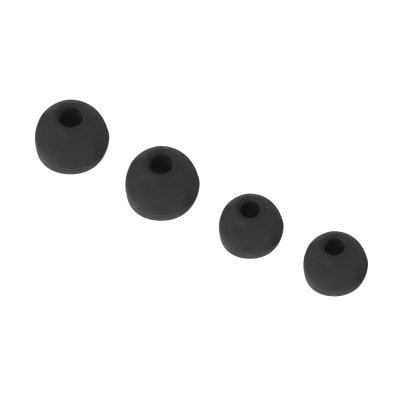 Alfawise is mainly known for its Gadgets with excellent construction quality and good value for money. That is why it is not strange that the same thing is repeated in the manufacturer's new headphones, whose cost is quite low but still have a manufacture in ABS plastic, with some aluminum parts, so they are both solid and strong as light. Similarly, the design of the headphones is quite attractive and sporty, a black color that is combined with a cable available in several colors, such as green, blue, red with black and white.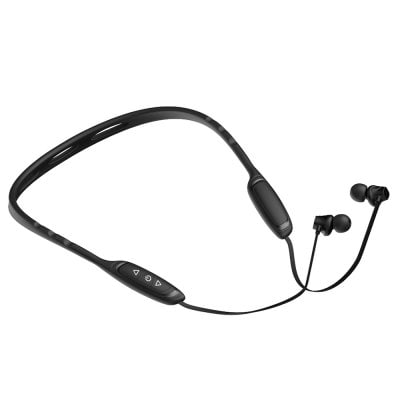 In addition, the tips of the headphones have silicone tabs, specially made to fit comfortably to any type of ear, which will prevent them from falling off regardless of whether they are used when walking or running. It should be noted that the aluminium ends of the headphones have magnets inside, which hold them together when stored, but which will also be useful when worn around the neck, preventing them from slipping and falling to the floor. They also have a water-resistant coating that protects them mainly against sweat, as it is not recommended to use them in the rain.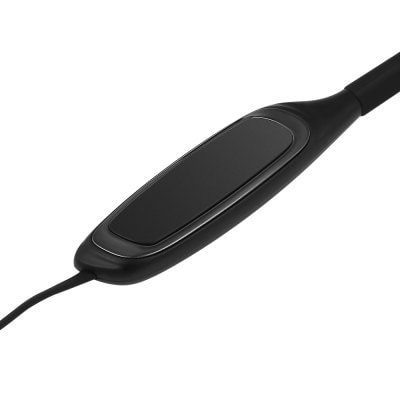 For its part, the cable has a fairly acceptable quality, of course it is not up to the most expensive models with thick braiding, but you can not ask for anything else given its price. The Alfawise W1 headphone cable houses the independent buttons for the volume control and incorporates a microphone, as well as a Micro-USB charging port, which is covered by a rubber cap that some users have reported as uncomfortable not closing properly, but which will generally be a minor problem.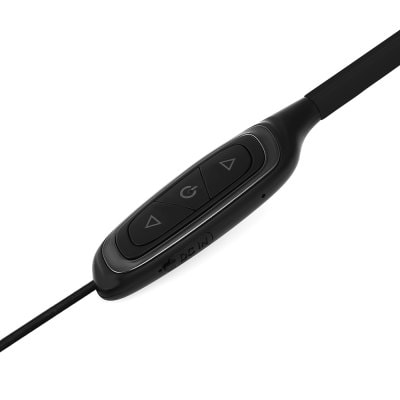 The sound quality of the Alfawise W1 is quite incredible considering its price, with details such as noise isolation due to the shape of the tips. The manufacturer says that the headphones have a balanced sound, but due to the small size of the drivers (only 8.6mm) do not expect bass so strong or deep. Although this is not something to worry about, bearing in mind that even at high volume the Alfawise W1 are capable of reproducing music with minimal sound distortion. As they are low-end headphones, they have a frequency response of 20 – 20000Hz, as well as an impedance of 16 ohms and a sensitivity of 88dB, enough to listen to all genres of music in an acceptable way.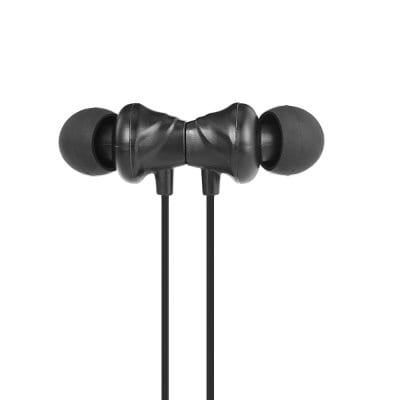 On the other hand, the same cannot be said for the quality of hands-free calls, as users who have bought the headset have reported that their microphone is of low quality, and although this is not uncommon for low priced headsets, it is a contra to be taken into account. However, the reception of wireless connectivity is excellent, using Bluetooth 4.0 as a means of synchronization under profiles A2DP, AVRCP, HFP, HSP, can reach a distance of up to 10 meters before the signal begins to fade.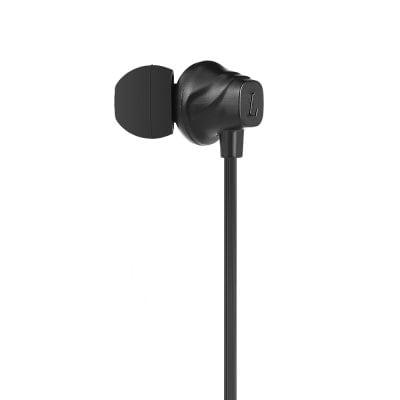 As far as power is concerned, the Alfawise W1 Bluetooth headset meets the requirements by incorporating an internal lithium-ion battery with a capacity of 230 mAh, which, although it appears to be somewhat scarce, the manufacturer states that it can achieve an autonomy of up to 16 hours of music playback time, as well as this same amount in call time, while in standby mode it can achieve an autonomy of up to 600 hours.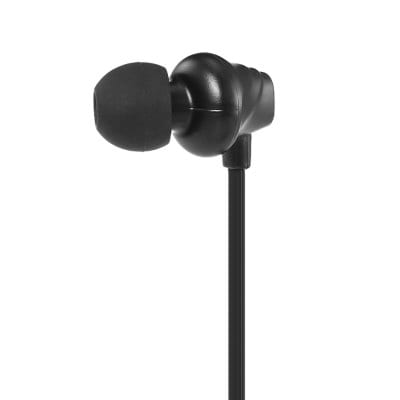 It should be noted that battery life will vary depending on the volume level used by users. It's generally fine, although this battery life can be a bit frustrating if you're planning to use them during a long trip, where you don't have access to a nearby power outlet. According to Alfawise, the headphones will take about two hours connected to fully charge, although this is an estimated time that may be less if you don't deplete the entire battery.