Alfawise XBR – 08 TV Sound Bar Bluetooth 4.2 Speaker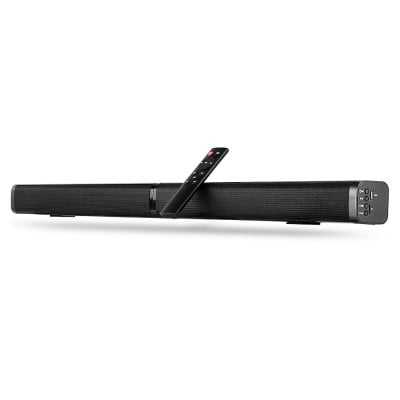 Today we will tell you about a very interesting device from the Alfawise company, which combines a soundbar – a quality Hi-Fi speaker system and the basis for Smart-TV, which allows you to turn even an old TV into a modern and powerful entertainment center. It's about Alfawise XBR – 08 TV Sound Bar.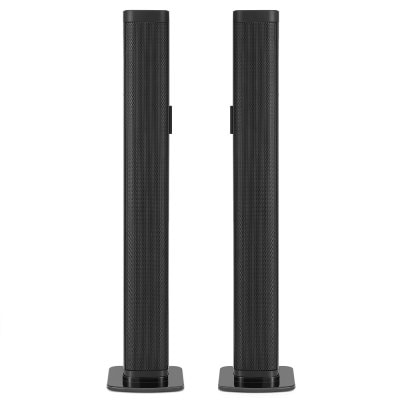 As can be seen from the characteristics of the TV Sound Bar, it is impossible to call it just a column. In addition to sound capabilities? Soundbar has the functions of a media center. When you connect it to any device that has an HDMI input (TV, monitor, projector, etc.), you get a full-fledged Smart-TV. This is especially true for TVs of past generations, where this function was simply absent.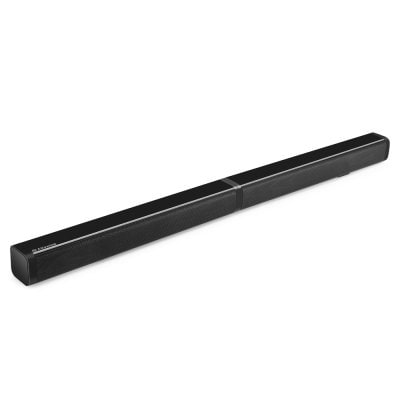 A huge number of input interfaces allows you to simultaneously connect many multimedia devices, such as: laptop, projector, DVD, game console, computer, TV set-top box, music player and so on.
High performance when working with various multimedia interfaces and data sources is achieved thanks to the 4-core Mstar 6A928, Cortex-A17 processor with a frequency of 1.4 GHz. For video processing, the Mali-760 MP4 graphic chip is used, with the function of eliminating blur of moving parts.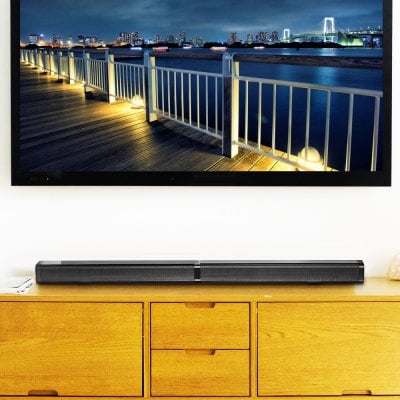 The device has 2GB of DDR3 RAM with three-channel technology, which allows you to transfer data from the processor to three channels at once, thereby increasing the speed of applications and games.
The built-in Wi-Fi 802.11ac and an Ethernet cable connector allow you to view any content directly from a local network or the Internet, as well as download various add-ons, games, applications and much more to the internal 8 GB drive.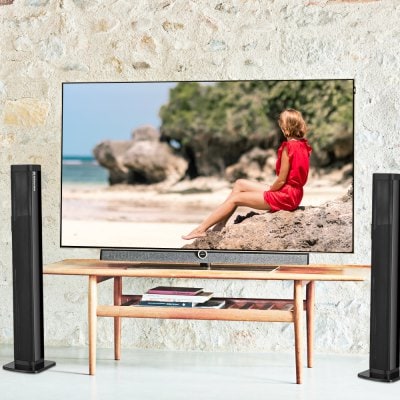 The total volume of the sound bar soundbar is 2 liters, thereby improving the depth and quality of filling the room with sound. It provides surround sound, bass boost with Dolby Audio and DTS sound decoding.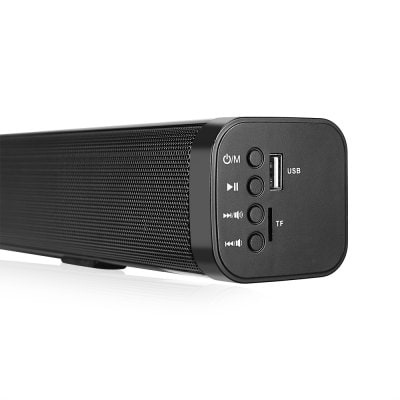 The system supports ultra-high-resolution video playback at up to 60 frames per second from various sources and carriers. Built-in Mi-Player supports playback of the following video formats:
H.265 4K2K 60 frames / sec;
H.264 4K2K 30 frames / sec;
MPEG 1/2/4;
VP8;
REAL 7/8/9;
MPEG up to 1080P 30 frames / sec.
The list of supported formats can be expanded if a third-party application is used for playback, for example, MX Player.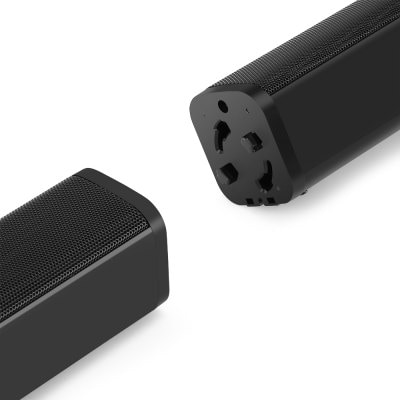 Alfawise Port is a special port developed by Alfawise Team, with which you can connect the soundbar to your TV with just one cable. It provides power, audio and video data without interference or distortion.
As in the new TV-console from Alfawise, in this soundbar, PatchWall artificial intelligence is sewn up, combining powerful hardware and support for a variety of content for the convenience of the user.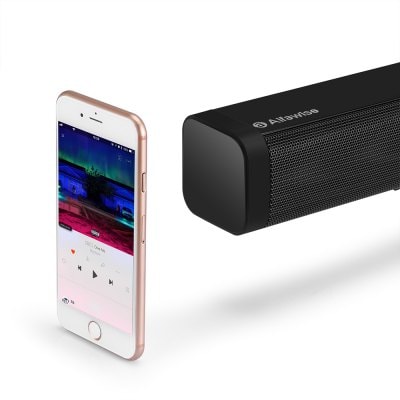 The body of the sound panel is made in a minimalist style of anodized aluminum panels with perforations. Control is carried out using only seven buttons.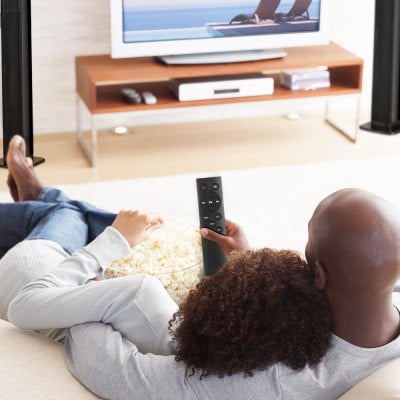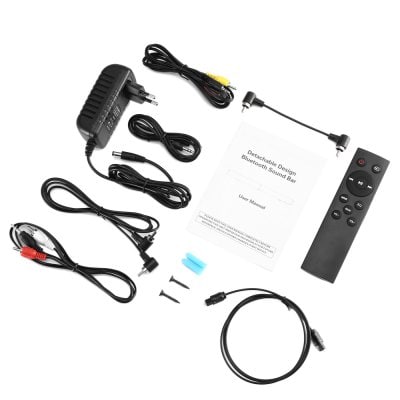 Summary
If you are satisfied with how your current TV shows, and you do not want to change it completely, just to get access to the Smart-TV function, then you should pay attention to the Alfawise XBR – 08 TV Bar. This device will not only transform outdated technology into a modern entertainment center, with all the ensuing consequences, but also help significantly improve the sound quality when watching movies, listening to music, and the like.