AlgoLaser Delta 22W Revolutionizes Engraving with its Smart Technology
AlgoLaser launched their first laser engraving machine last month, the AlgoLaser Alpha, with some success. Just a month later, they launched their second model, the AlgoLaser Delta, which features a laser module with a 22W output, with the difference that the AlgoLaser Delta has a built-in touch screen for offline work.
With this LCD touch screen, it is possible to work without linking your machine to a computer, checking the status of your machine, work progress and alerts with vibrant RGB lighting. I personally think that working offline would be a very helpful feature in specific environments, such as if you move your machine out of the studio or are in an environment where there is no internet anymore.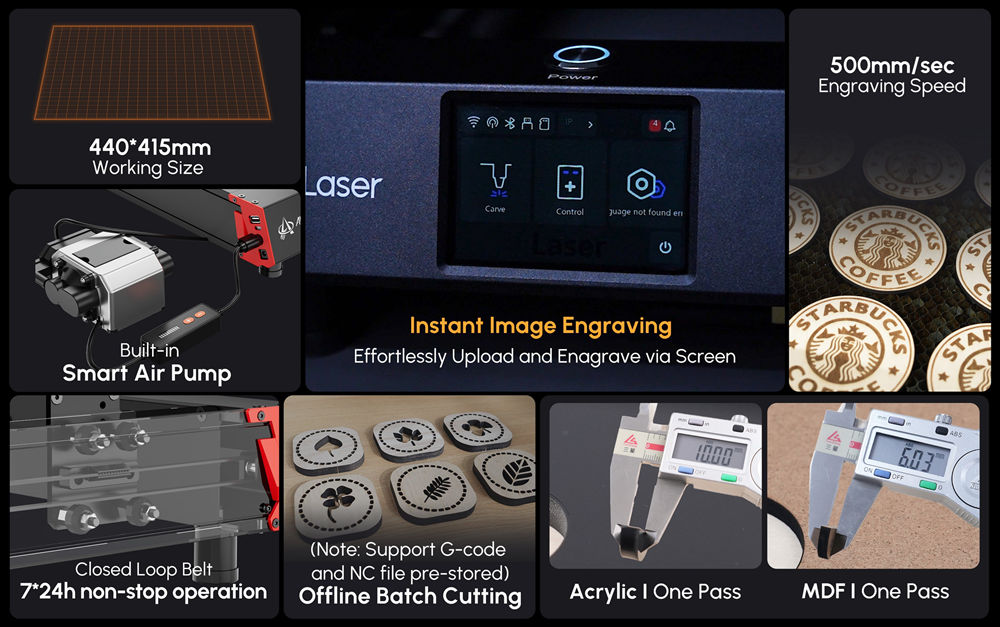 Adopting the advanced second-generation COS technology, the polarized beam combination improves the performance of the laser beam by 40%. Compared to regular 20W laser modules, COS technology compresses the laser spots from a rectangle to a square having a near 1:1 ratio on both low (3%) and high power (100%).
3% Power Spot Size: 0.06*0.05mm
100% Power Spot Size: 0.16*0.14mm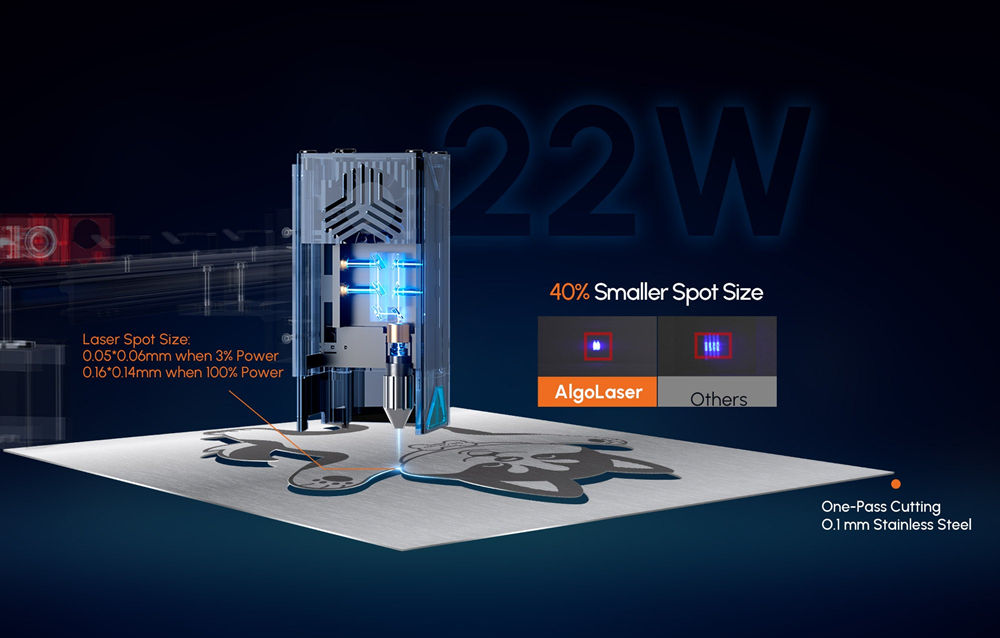 The Delta 22W has a powerful cutting ability and is user-friendly with a pre-assembled design. It operates at around 60 dB, about as loud as normal conversation. The AlgoLaser Delta 22W laser engraver has a compact footprint, measuring a mere 650x730x240mm, yet manages to house an astonishingly spacious 440x415mm engraving zone inside its sleek frame.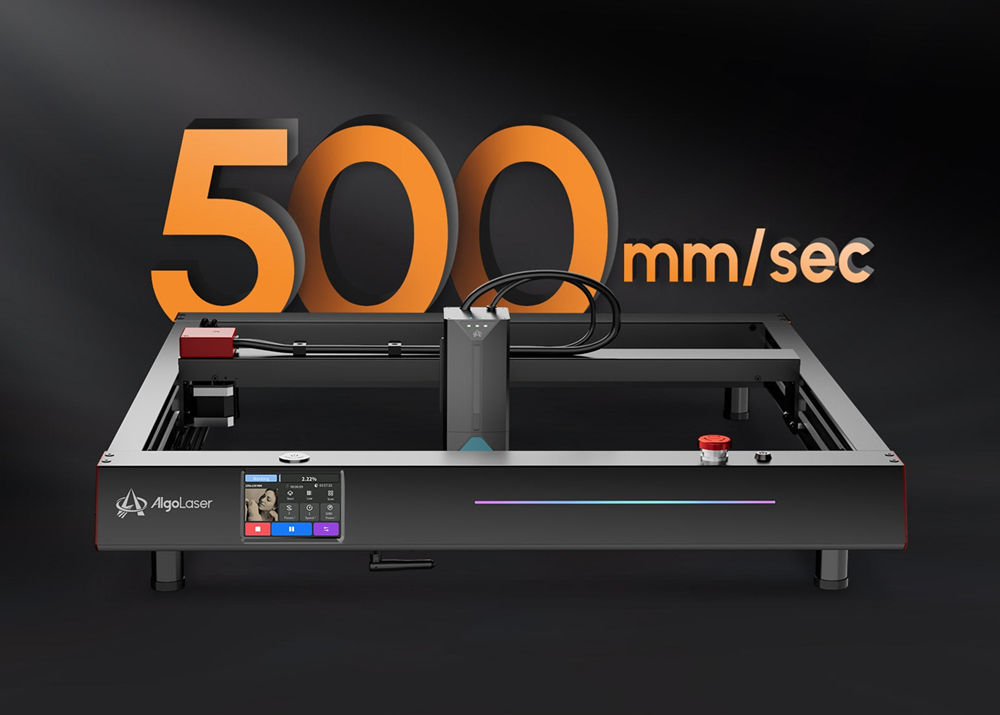 The machine runs a 4-core processor on its motherboard and supports 8MB RAM, 16MB ROM, and 32GB SD card expansion. As a result, file uploads are nearly 200 times faster. Also, the device's firmware supports OTA upgrades.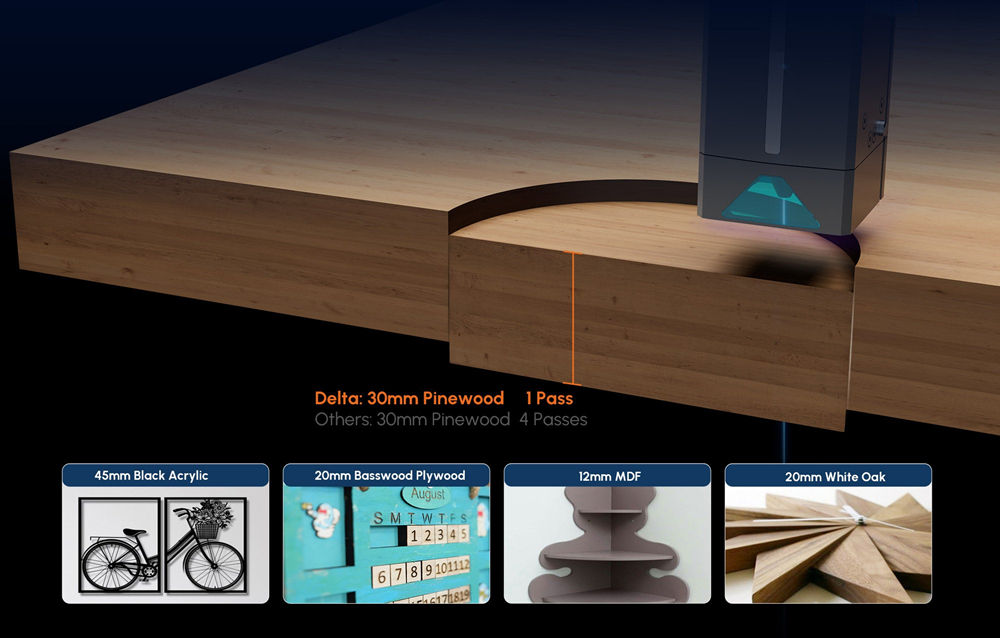 The AlgoLaser Delta 22W Laser Engraver is a powerful and versatile laser engraving machine that is designed to engrave on wood, acrylic, metal, glass, and leather. It has a built-in all-in-one touch screen and supports offline batch cutting and instant image engraving.
It is certified by FCC/CE/RoHS/FDA and comes with a 12-month warranty. The Algolaser Delta 22W Laser Engraver is a groundbreaking laser engraving machine that combines cutting-edge technology with user-friendly features, empowering creators to unlock their full creative potential.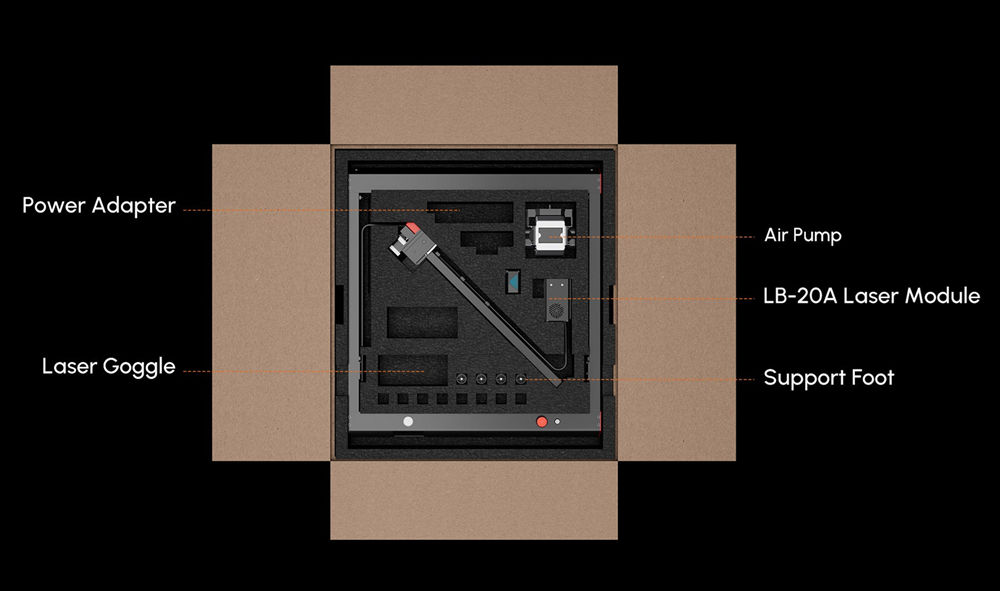 In Gearberry Store, AlgoLaser Delta is currently doing promotional activities, the original price is $1499, now you can get it for only $999. Also, The First 100 Orders will get one 400*400mm Honeycomb Panel worth $79.99.