Beyond 20W: Exploring the Power of the Algolaser Alpha 22W Laser Engraver
AlgoLaser is a new brand, founded in 2023 by Justin Tan, who was previously one of the founders of Ortur. AlgoLaser is striving to serve people who would like to use our laser engraver for commercial use, also will be a valuable tool to bring your ideas from scratch to a fine finish, and generate your revenue by creating works with personal touch.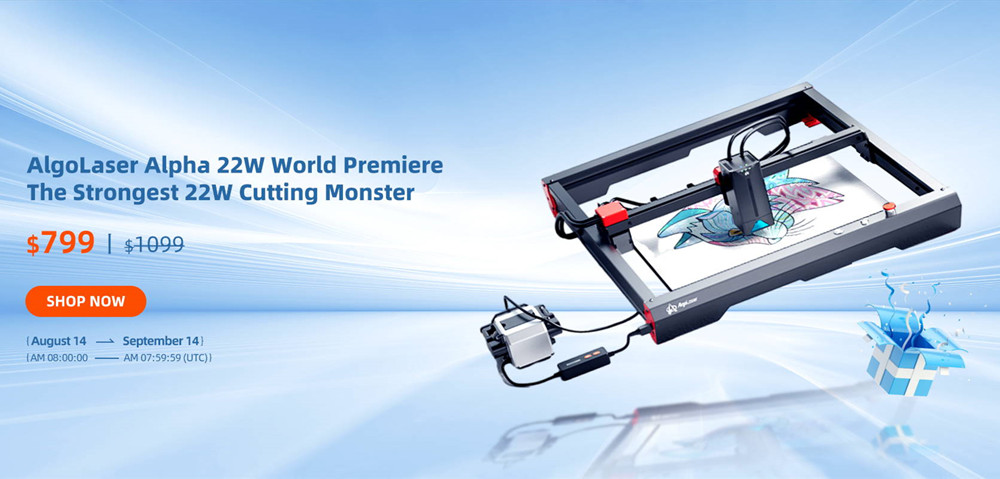 The AlgoLaser Alpha 22W is a laser engraver and cutter that offers USB-C Serial, Bluetooth, and 2.4GHz WIFI connectivity options through its AlgoLaser Smart Connect Interface. It uses Nema 17 stepper motors for motion drive and an external power adapter as its power supply. The estimated power consumption of the machine during use is 350W per hour.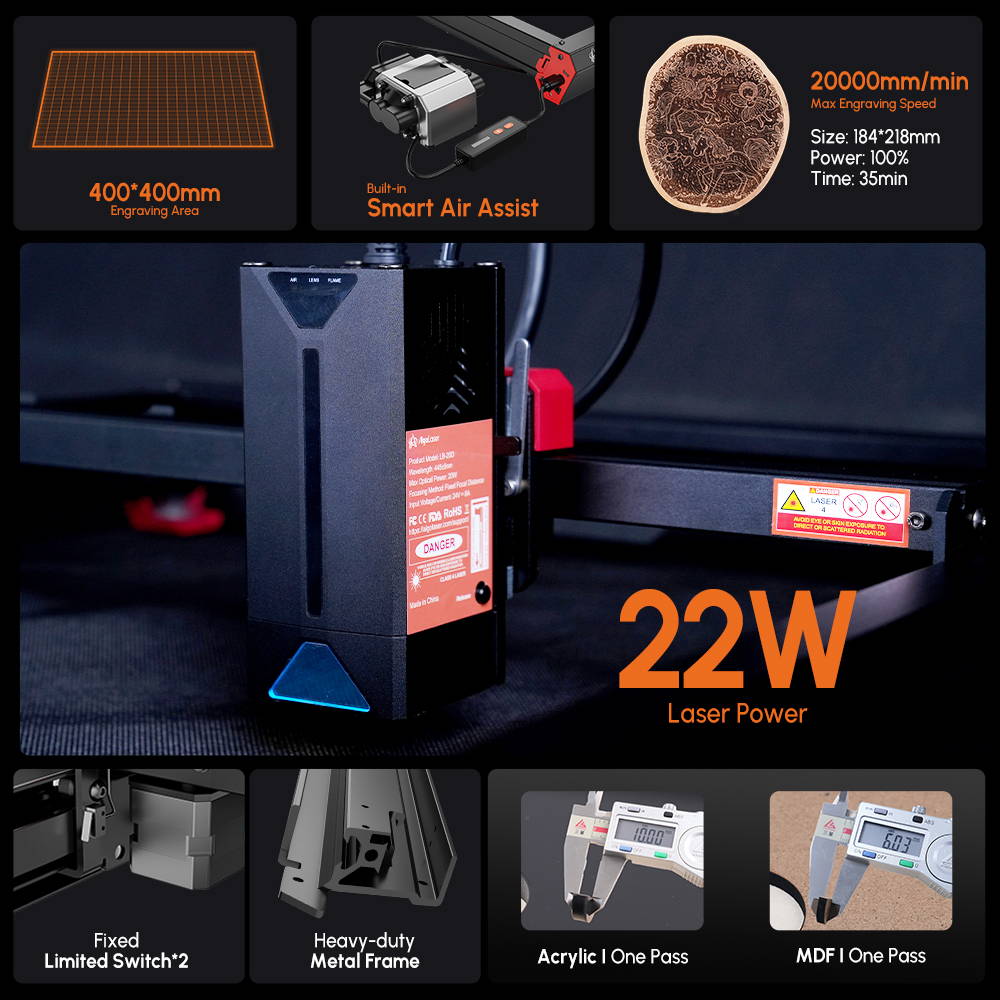 The Algolaser Alpha 22W uses a proprietary AlgoLaser controller. It has a heavy-duty metal frame for stability and rugged build, upgraded performance components, and speeds up to 7.5X faster than competitors. The AlgoLaser Alpha 22W has a powerful 22-watt laser source, providing ample energy for engraving a variety of materials with speed and accuracy.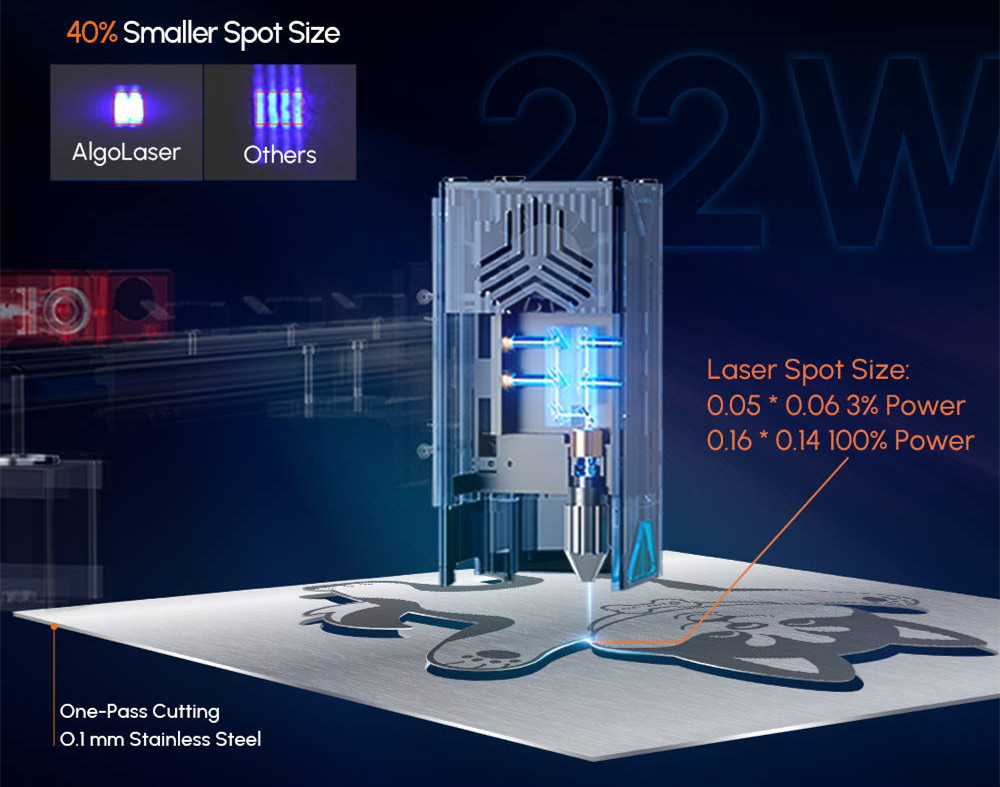 It is also a great tool for educational institutions, introducing students to the world of laser technology, design, and manufacturing. The hardware safety features of the Algolaser Alpha 22W include an emergency switch, a safety lock key, and homing cycle support.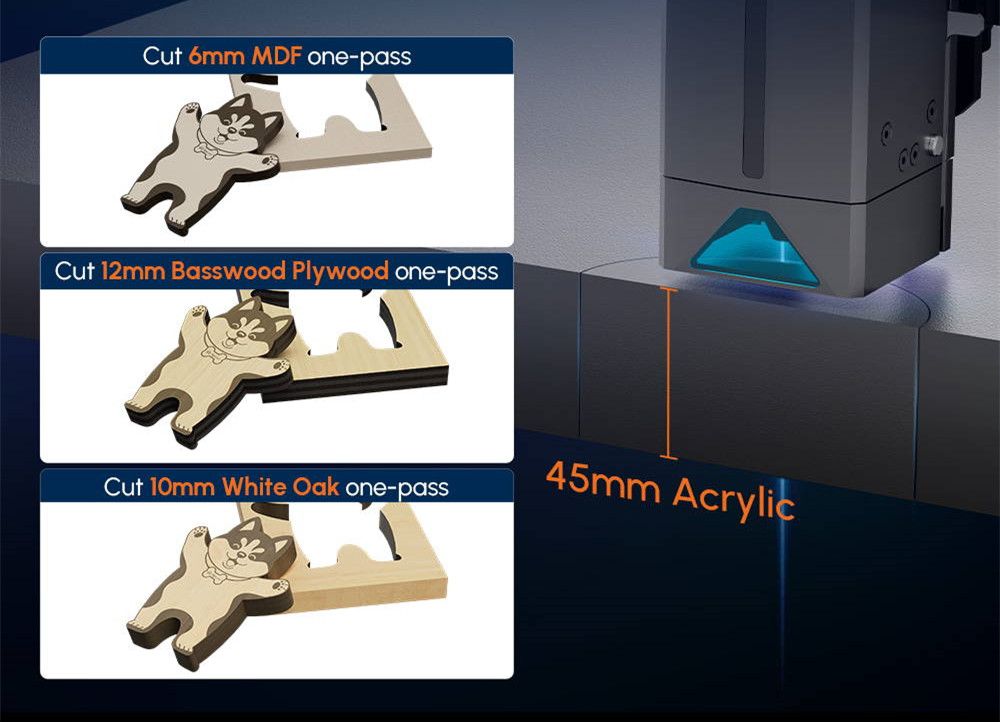 It also has an accessory ecosystem designed to pair seamlessly with the engraver, including risers to increase the height allowance for cutting and engraving tall objects, a rotary chuck for wrapping cylindrical designs around bottles, cups, and tubes, and a roller rotary attachment allowing continuous tube cutting.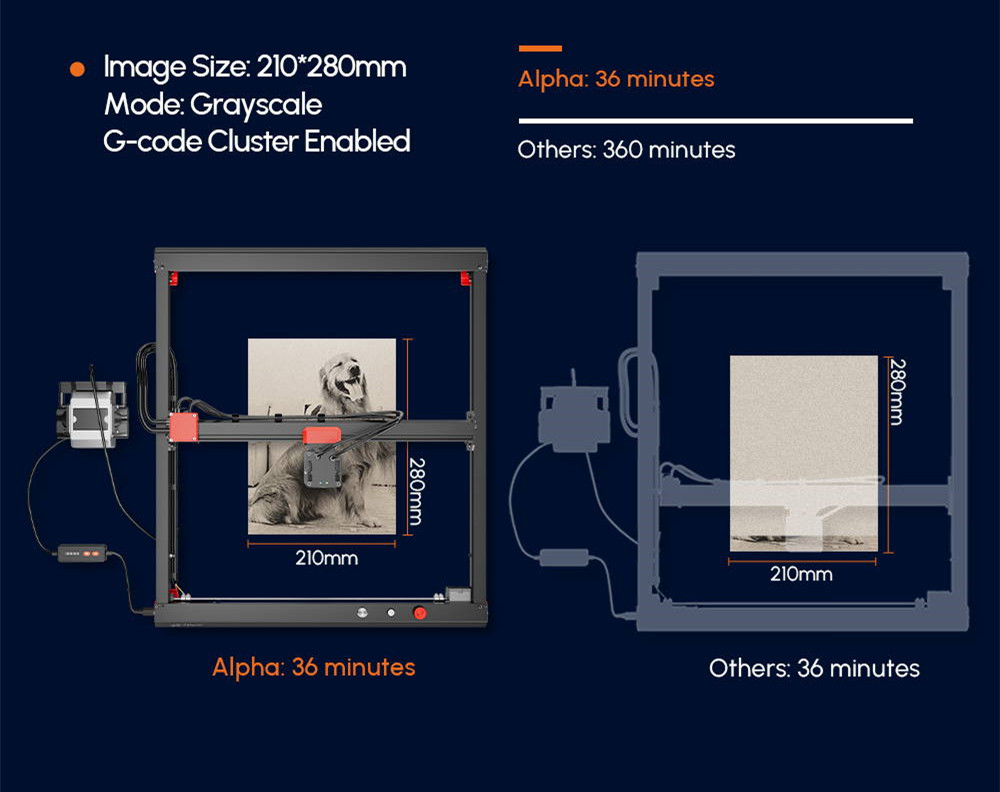 The Algolaser Alpha 22W comes with an air assist pre-installation, and all that is required is to connect the AlgoLaser Air Pump to have full control of your air source. The Algolaser Alpha 22W has several safety features, including an emergency stop switch, a safety key switch, and a power button.
In Gearberry Store, Algolaser Alpha is currently doing promotional activities, the original price is $1099, now you can get it for only $799. Also, TOP 10 Orders: Get one-year LightBurn free license & one 400*400mm Honeycomb Panel totally worth $139.99; 11st-300th Orders: Get one 400*400mm Honeycomb Panel worth $79.99.