Allcall S5500 – The World's First 3G Phone with 5500mAh
Why you need S5500? AllCall S5500 is made using Quad-Core processer and 2GB RAM, which can meet the operation requirements of most apps. It's a smartphone that runs very swimmingly!16GB memory can store thousands of music files and tens of thousands of photo files;With 5.99 inch screen, experience like a ipad. Using 5500mAh battery, with reverse fast charging, it is like a multi-functional power bank.

AllCall followed the trend to apply the full screen technology to S5500, aiming to provide both awesome hoding and wider display. The screen is made by TFT IPS with 178°full-view, which is quite clear even under the sunlight.
AllCall engineers made further progress on drop-resistance of the screen. Compared with last model, this one is down 30% in screen thickness and up 20% in toughness, largely lowing down the risk of screen break. The edge of screen was polished with 2.5D chamfer, making it perfectly round and elegant.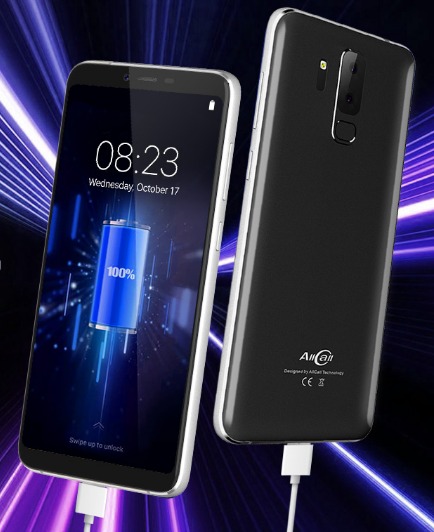 AllCall S5500 remains undamaged after being droped, smashed, or crushed by weights. What the dual glass cover technology brings is not only an improvement, but also a leap.
The whole body of S5500 was made by metal, with double CNC trimming in the front and back side of the middle bezel, shinning the metallic lustre and texture, furtherly upgrading the high grade. The solid body gives more protections to the screen and mainboard. Specially-selected materials and exquisite craftsmanship make the high-quality product.
We used polymer batteries instead of traditional lithium batteries. Polymer batteries are widely used in international first-line brand products because of their high safety factor and advanced technology. In addition to working hard on the battery to ensure product quality. we also added insulation protection on the structure to prevent potential safety hazards caused by accidental damage.
Back dual cameras are the most popular two-camera design nowadays. Increased depth of field and blur background, let you enjoy in taking photos. The image quality can be greatly improved by using 8MP Sony IMX175 chip, optimizing algorithm, and expanding the pixel to 13MP, supplemented by 5MP camera.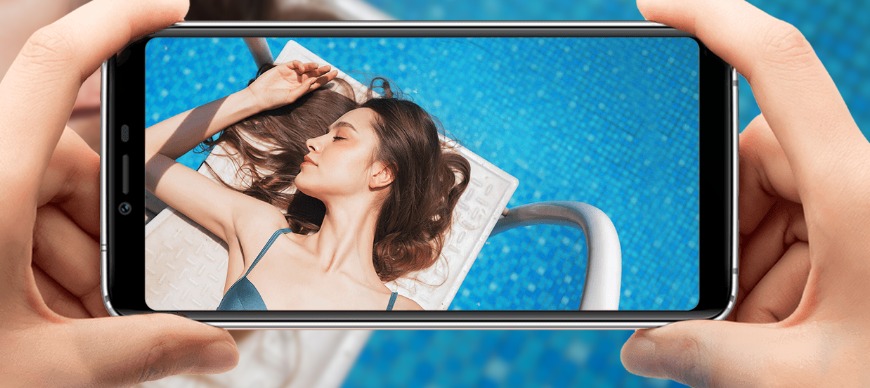 As an entry-level smartphone, S5500 packed MTK quad core processor, 2GB RAM, able to run most of the APPs in the market. 16GB ROM can insure you to store thousands of songs and ten times of pictures.
Android 8.1, as the latest Android operating system, enjoyed the widespread popularity due to its fluency and multi-functions. Meanwhile, to satisfy the increasingly security demands from consumers, S5500 passed the Google certified test which insures consistent experience of the end products. You can download any of the APP you like from Google Play Store without worrying its compatibility.