Alldocube iPlay 8T SC9832E 8 Inch Android 10.0 Tablet
It does not always have to be an expensive device. The new Alldocube iPlay 8T is an ultra-low budget tablet that is aimed at users who do not want to spend too much on their new device. Nevertheless, the tablet's hardware sounds quite promising on the spec sheet. After all, an HD display with 8 inches is used. In addition, Android 10.0 is a fairly up-to-date operating system, and the tablet also supports LTE reception. Although this sounds like a solid entry-level tablet, you always have to pay attention to the details in such inexpensive devices.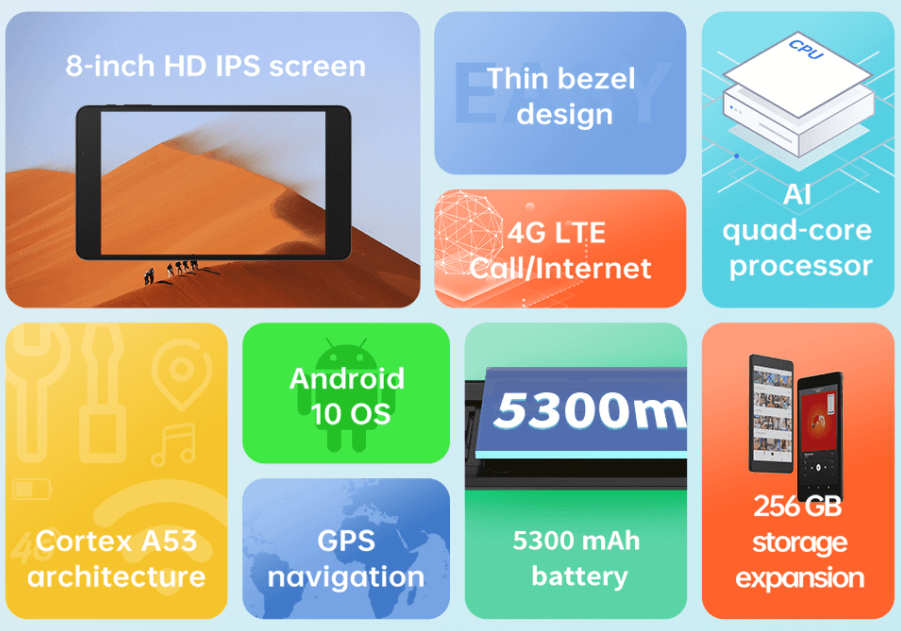 The Alldocube iPlay 8T works with a UNISOC SC9832E quad-core processor. The processor is from 2018 and is still manufactured in the old 28 nanometer process. It is a quad-core CPU with 4 x 1.4GHz. In addition, there is 3GB of RAM and 32GB of internal storage.
The performance of the Unisoc processor is sufficient for users who have some patience. It usually takes 2-3 seconds until an app is opened after clicking on it. There are no longer waiting times in the system and scrolling through the home screens works smoothly. However, those who surf on more elaborate websites have to live with small jerks. Apps also have to be reloaded frequently because the working memory is used to capacity. Nevertheless, the 3 GB of RAM do a relatively good job because the system does not immediately lose speed drastically. However, it should not be less and we urgently advise against buying a tablet with 2 GB RAM at this point. Gaming is of course not something that should be envisaged with the Alldocube iPlay 8T. Very simple titles like Temple RUN can still be played, but you shouldn't demand more from the tablet.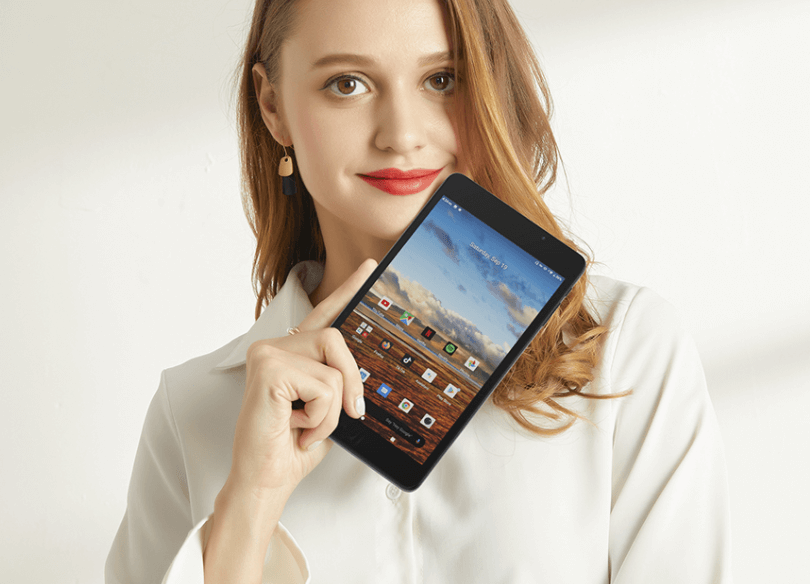 The display of the Alldocube iPlay 8T measures 8 inches and has an HD resolution of 1280 x 800 pixels. The IPS panel is definitely worth mentioning in this price range. Many tablets in this price range rely on outdated TN panels that have horrible contrast and washed-out colors. This is not the case with the Alldocube iPlay 8T. I would even describe color reproduction, contrast and viewing angle stability as very good considering the price. The maximum brightness of 450cd/㎡ is also on a good level and is sufficient for reading outside in the shade. The panel's sharpness of 211 pixels per inch is not outstanding. Individual pixels are visible to the naked eye if you look closely. However, if you don't have particularly high demands on the resolution, you can still manage well with the sharpness.
Surprisingly, the Alldocube iPlay 8T also has an integrated brightness sensor that adjusts the display brightness to the environment, unlike the more expensive Alldocube tablets. Otherwise, there is a dark mode in the display settings, but it is poorly implemented and does not show up too well on the inexpensive IPS panel anyway. A nice detail is that the position of the on-screen buttons can be set as desired. The touchscreen registers up to 5 touch points simultaneously and works relatively quickly and accurately. However, it is not fast enough for fast typists.