Single battery life of 8 hours! Huami True Wireless Headphones Amazfit PowerBuds Released
Today, Huami Technology launched Amazfit's first TWS headset new product: Amazfit PowerBuds at CES 2020 Amazfit Global New Product Launch Conference. This product is Huami Technology's real wireless professional exercise heart rate headset for sports. After Amazfit PowerBuds is successfully set up, it can be automatically connected after being taken out of the storage box, and you can enjoy dynamic music by wearing headphones. Sensors are also implanted in the compact body, which can sense intelligently, play when worn, and pause when taken off.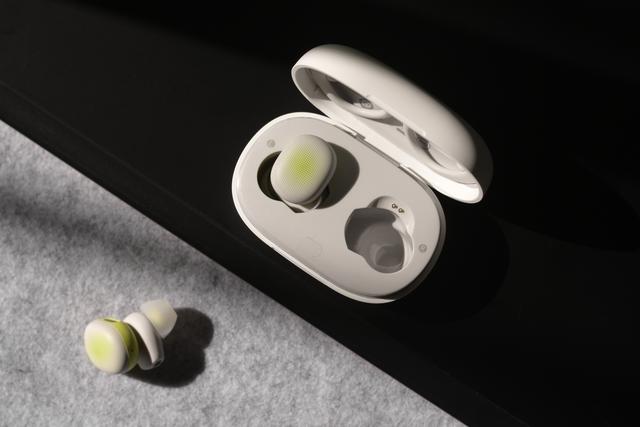 In fact, many days ago, Huami Science and Technology's official weibo had already released a rendering of TWS headphones. Its biggest feature is that it has no conventional small tail and the whole is very round. Now that the product is officially launched, you can see that the Amazfit PowerBuds shell is made of smooth radium carving texture and has a full sense of movement. Equipped with a unique magnetic attraction split ear hanger design, the earphone is more firm and stable to wear during intense exercise and is not easy to fall off. During daily work, the ear hanger can also be removed and adsorbed in the charging box for easy storage.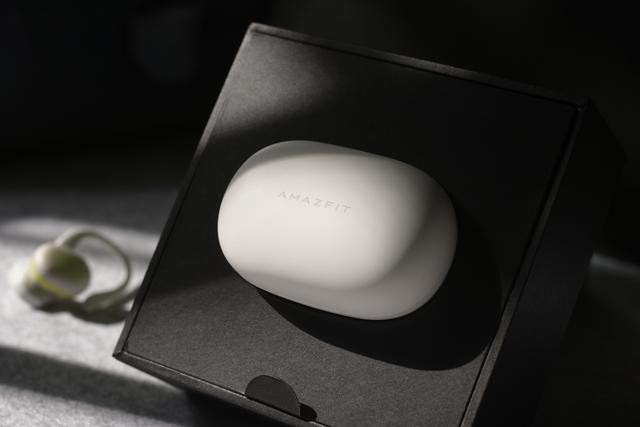 Amazfit PowerBuds adopts professional sports sound system design, which not only has surging sound, but also immerses people in touching music. It has more professional functions to escort every sport. Amazfit PowerBuds is also equipped with high-sensitivity rubidium magnets and high-end composite diaphragms. The three frequencies are clear and powerful, bringing surging high-definition shocking sound quality.
Amazfit PowerBuds adopts ENC dual-wheat noise reduction technology. Through dual microphone arrays, it can accurately receive sound, effectively suppress other interference sounds in the environment, efficiently reduce noise and make calls clearer.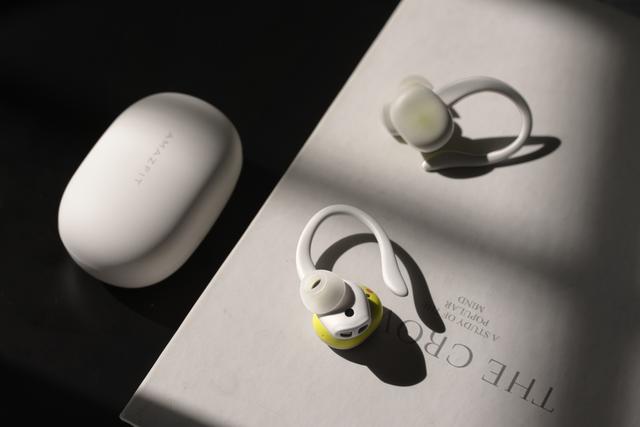 In the "Environmental Sound Monitoring" mode, it can be turned on by tapping the earphone. It is convenient to sense the surrounding traffic state during the exercise, prevent accidents and ensure the personal safety of outdoor sports. In the beat enhancement mode, enhance the clear and surging bass, control the rhythm of the movement, make the running more comfortable and the movement no longer boring. You can also set up exercise data broadcast switches in APP, including heart rate, pace, time, etc., to pay attention to exercise status and reduce exercise risks.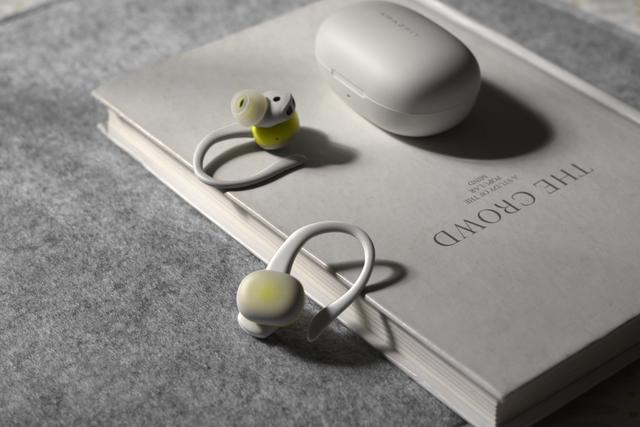 Heart rate is an important indicator of exercise. Amazfit PowerBuds is equipped with PPG heart rate sensor, which can monitor exercise heart rate, feedback exercise state and voice remind exercise risks such as excessive heart rate when the exercise mode is turned on, making exercise more efficient and safe.
In addition, Amazfit PowerBuds also adopts an integrated design, bringing excellent dustproof and waterproof performance. Effectively prevent rain and sweat from damaging components. Sprinkle sweat and exercise without scruples.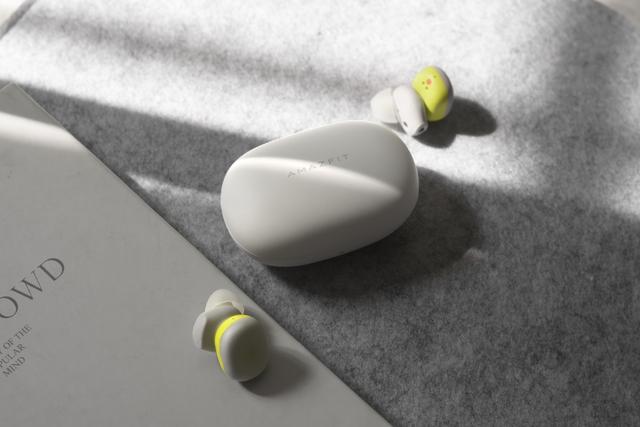 In terms of operation, the earphones on both sides can customize the word tapping and double-click touch functions, which is convenient and efficient, and saves the trouble of picking up mobile phones back and forth and sweat wet hands during exercise. Amazon PowerBuds supports Xiao Ai, Siri and Google Assistant in the wake-up of mobile phone assistant functions.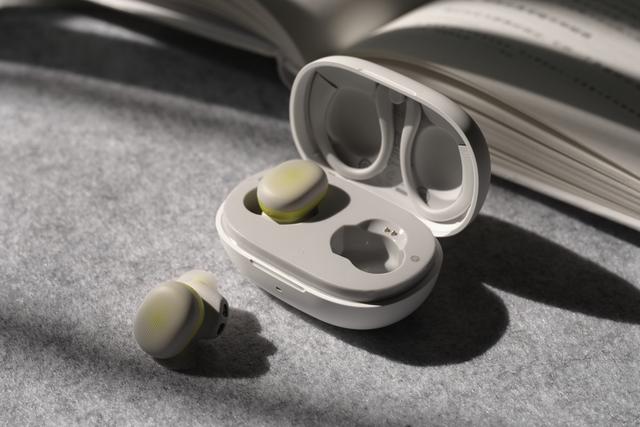 The endurance is also one of the focuses of attention. Amazfit PowerBuds can last up to 8 hours after being fully charged, which is 78% higher than AirPods Pro. With the magnetic charging box, Amazfit PowerBuds can provide another 16 hours of endurance, with a comprehensive endurance of up to 24 hours. In the mode of heart rate monitoring off, charging for 15 minutes can give you 3 hours of endurance, eliminating your endurance anxiety.