ASUS ProArt PA90 Mini PC
The new ASUS ProArt PA90 Mini PC is aimed at creative people – designers, engineers, architects and content creators. Therefore, it is characterized by a stylish and attractive appearance, as well as a powerful hardware platform, despite the relatively compact size (176 x 176 x 365 mm).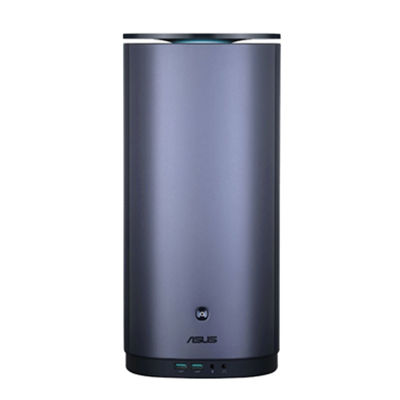 Inside the ASUS ProArt PA90 Mini PC is a top Octa-core Intel Core i9-9900K (8/16 x 3.6 – 5.0 GHz) or Intel Core i7-9700K (8/8 x 3.6 – 4.9 GHz) processor. NVIDIA Quadro P4000 or Quadro P2000 professional graphics card is responsible for graphics processing. There are also four SO-DIMM slots for a maximum of 64GB of DDR4-26666 RAM. The disk subsystem can include a 2.5-inch SATA HDD (500 GB / 1 TB), M.2 SATA SSD (128 – 512 GB) or M.2 PCIe SSD (256 / 512 GB).
Cooling of the processor is of the closed type, which provides the necessary efficiency at a low noise level (32 dB at maximum CPU load). And if the temperature of the processor cores rises above 80°C, the top cover of the case automatically rises, increasing the volume of airflow by 38% to normalize temperature conditions.
The ASUS ProArt PA90 network module suite includes Gigabit Ethernet, 802.11a/b/g/n/ac Wi-Fi and Bluetooth 5.0. And among the external interfaces there are four USB 3.1 Gen 2, four Display Port, two Thunderbolt 3, RJ45 and audio ports. Included with the package are 180W and 230W power adapters. Optionally, a keyboard and mouse can be provided. The cost of the new product is not yet reported.