Beelink J45 Mini PC
Not so long ago, MINI PC with processors (SoC) on the Gemini Lake core appeared on the market, and the rest of the manufacturers started releasing their own models. Actually about one of these Mini PCs and will be discussed today, from the key differences 6 GB of RAM, as well as SSD, and not eMMC flash memory, well, and the rest on the little things.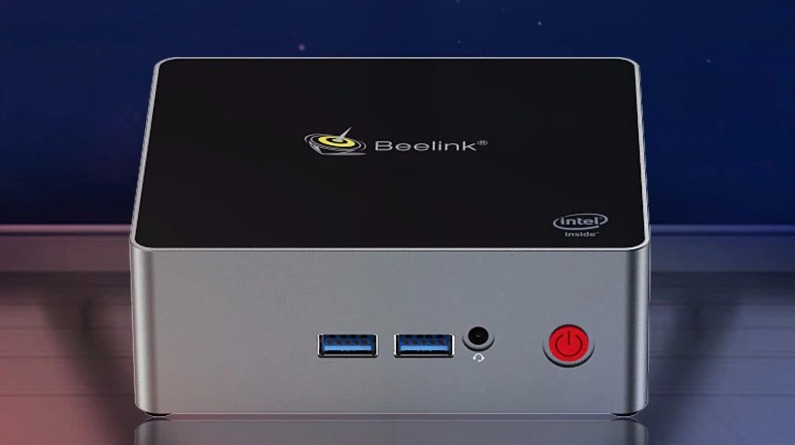 In December 2018, Chinese manufacturer of mini PCs and TV-BOX Beelink introduced its new compact device called Beelink J45. The new mini-PC is characterized by a relatively low price and a powerful Intel Apollo Lake Pentium J4205 processor.
Externally, Beelink J45 is not much different from other modern mini PCs. This is a compact plastic box in black. Height of the case is 115 mm, width is 102 mm, thickness is 43 mm, weight is 300 grams. In other words, this device has a size slightly larger than a 5.5-inch smartphone.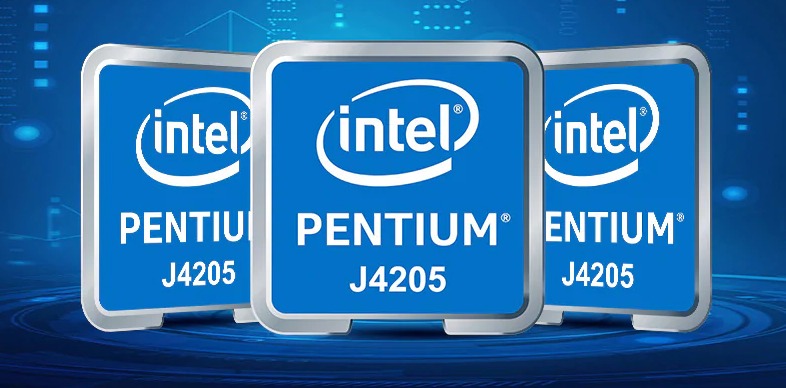 The use of plastic as the main material allowed us to minimize the cost and thickness. Even so, the mini PC has many ports and connectors. On the front and rear panels there are: a power button, 4 USB 3.0 ports, a headphone jack with microphone support, a LAN port, DC 12v port and 2 HDMI 2.0 video outputs.
On the side is a slot for a TF memory card and a grid for ventilation and cooling of a mini PC. The package includes: mini PC, power adapter, 2 HDMI cables, wall bracket, spare screws, user manual.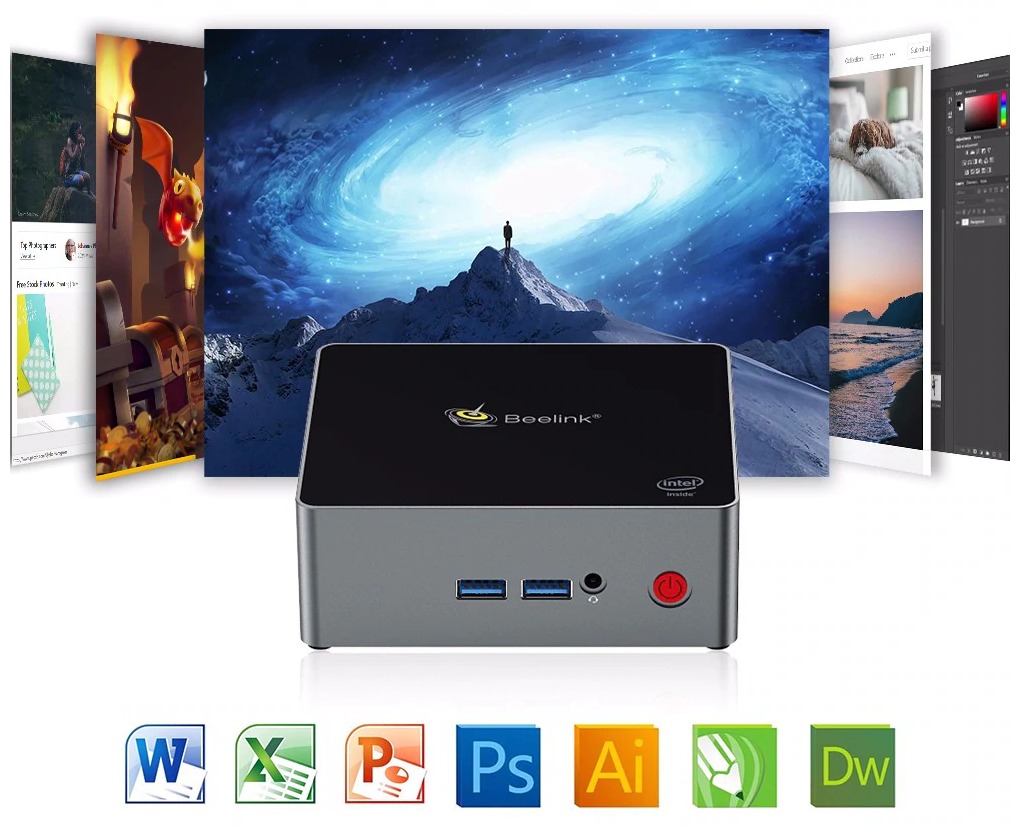 The Beelink J45 model received a quad-core Intel Apollo Lake Pentium J4205 processor with a clock frequency of 1.5 GHz – 2.3 GHz. Also, the device comes with an Intel HD505 graphics processor.
As for the memory, the J45 Premium received 4GB/8GB of RAM + 128GB/256GB mSATA-SSD drive. You can also find the basic version of the Beelink J45 with 4 GB of RAM LPDDR4 + 128 GB eMMC 3D storage. Even basic performance is enough to browse the web, play simple games or play multimedia content in 4K resolution at 60 Hz.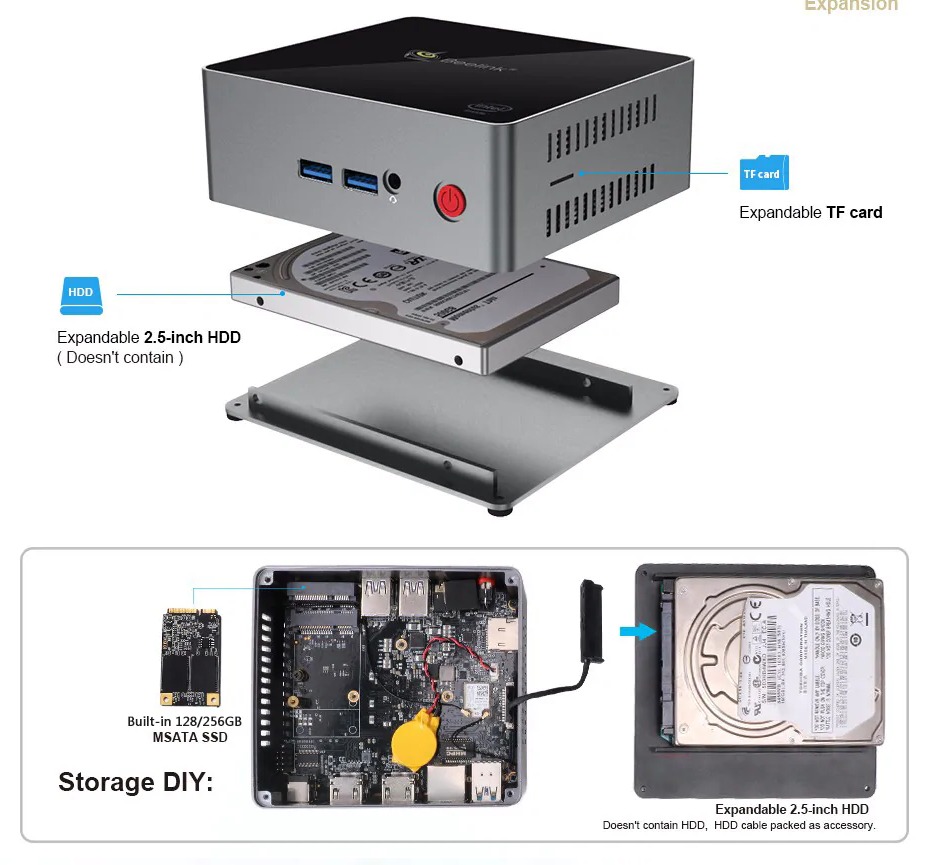 Fast and stable access to the network provides 2.4 GHz + 5 GHz dual-band WiFi and 1000 Mbps Ethernet. Beelink J45 has support for Windows and Linux operating systems.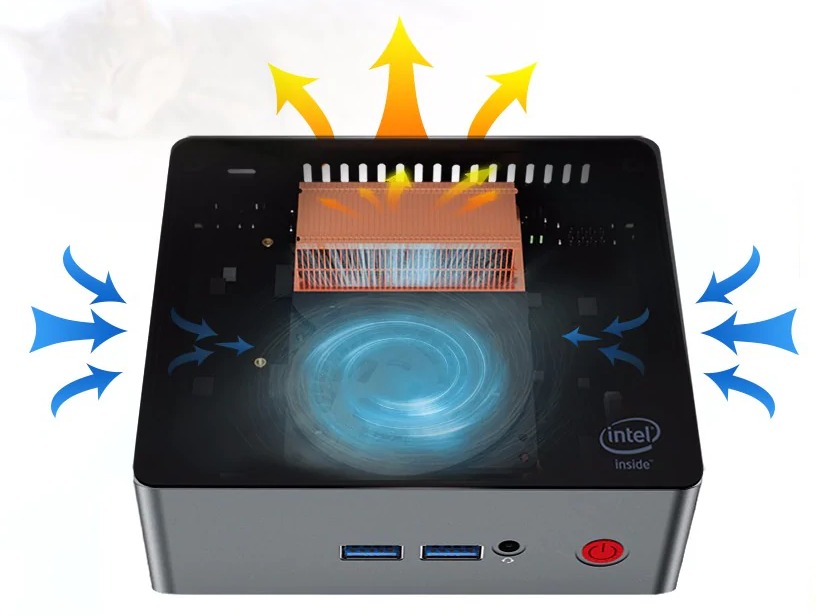 Also, there is an active cooling system, like a laptop. The system is made entirely of copper. It consists of heat pipes, radiator and a small cooler. Of course, the aluminum radiator case for heat removal would fit better, but then the price of a mini PC would be higher.