Beelink MII-V Intel Apollo Lake N3450 Light Office Mini PC
Beelink, which specializes in the production of popular TV boxes and mini-PC models, has released a new model of silent computer called MII-V, which is an improved version of the previous model of AP34 Pro. The manufacturer has made some design and system changes for even more reliable and stable operation of the device.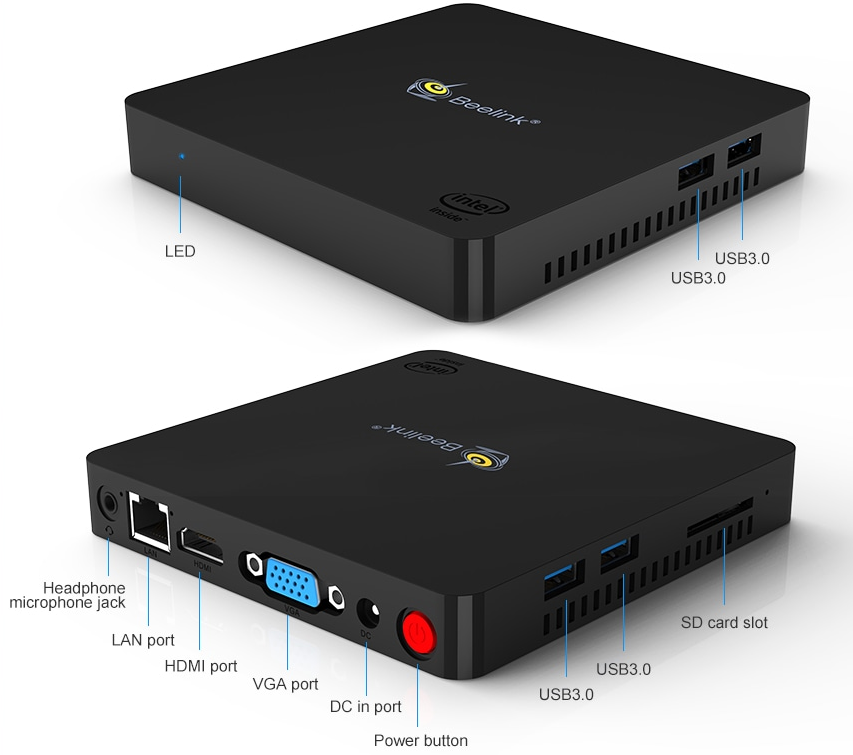 The hardware basis of the new product is a new platform from the series of highly integrated systems Intel Apollo Lake. This is a processor N3450, endowed with four cores with a frequency of 1.1-2.5 GHz and a graphics accelerator Intel HD Graphics 500. RAM capacity of DDR3 is 6 Gbytes (instead of 4 Gbytes of its predecessor), which allows you to comfortably work with any application. Built-in memory capacity is 64 GB / 128GB. Beelink MII-V allows you to connect solid state drives of M.2 format (NGFFF) up to 320 Gbytes.
The device has a Gigabit Ethernet network controller, a dual-band Wi-Fi adapter that supports 802.11b/g/n/ac and a Bluetooth 4.0 module. There are four USB 3.0 ports (the predecessor has three), an SD card port, two HDMI connectors, a 3.5mm audio jack and a network cable slot. The dimensions are 12.00 x 12.00 x 1.79 cm and weighs 270 grams.