Beelink L55 Mini PC
The Beelink L55 is an interesting solution that has just appeared in the brand's catalogue. The idea is to offer a device with good technical skills because of its basic characteristics but above all to add two Ethernet ports which can allow it to become a gateway for multiple uses within a network. A while ago we introduced the brand's Beelink U55, which is a very popular mini PC.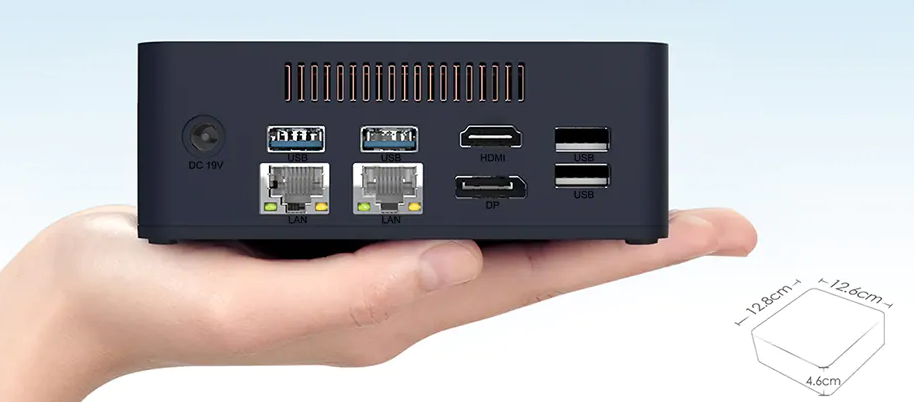 The base is solid, the Intel Core i3-5005U processor is certainly quite old, it is a Broadwell generation chip released in 2015 that offers two cores and four threads clocked at 2 GHz with 3 MB cache and running in a 15 watt TDP. This last element having surely guided, with availability and price, the choice of the brand to equip this small PC. The graphic part is entrusted to an HD Graphics 5500 circuit with 23 EU clocked from 300 to 850 MHz. Not a 3D war lightning bolt, but that's probably not the purpose here.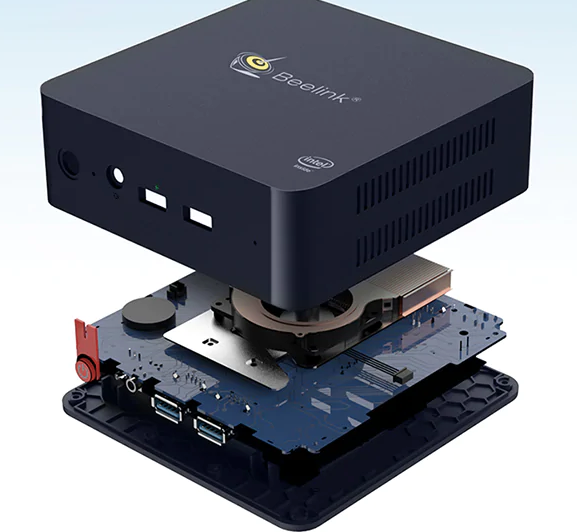 With 8 GB of DDR3L RAM and 256 GB of SSD in M.2 format, the machine offers a wide range of uses. Especially since this SSD will be able to evolve easily and it will be possible to add a second storage in SATA 3 in 2.5″ format. With this combination, it is possible to imagine multiple extended uses through the presence of a dual Ethernet bridge. The device will therefore be able to address two different networks in Gigabit or serve as a gateway for data traffic. The support of a Wake On Lan function also increases the use of the device since it will be possible to leave it out of reach and wake it up if necessary.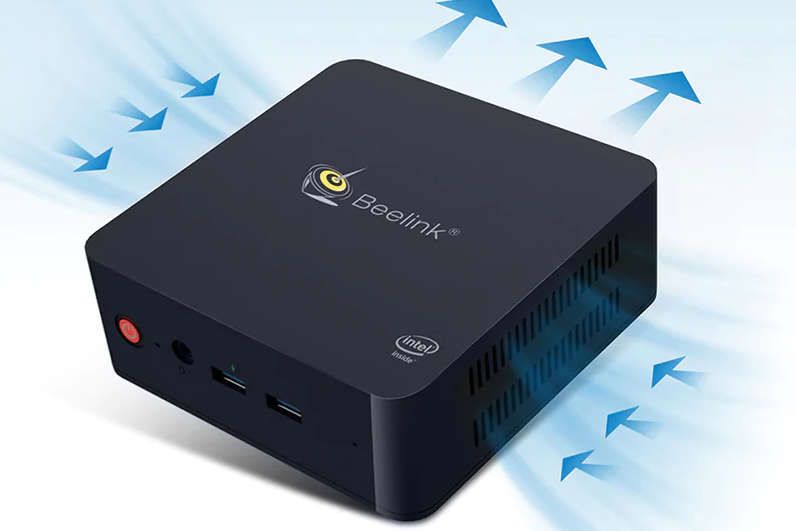 The rest of the connectivity is very complete: on the front we discover two USB 3.0 ports, one of which is in Super-Charge format, to quickly restore a smartphone. A 3.5 mm audio jack with microphone input and headphone output is also available. At the rear, there are two Ethernet ports, two other USB 3.0 and two USB 2.0, all in Type-A format. An HDMI video output is available as well as a Display-Port to connect two displays. The power supply is provided by a standard 19 volt and 3 amp power supply unit.
Ventilation is mechanically provided by a conventional circuit with suction on the sides before the hot air is forced to the rear of the machine. The whole measures 12.8 cm deep, 12.6 cm wide and 4.6 cm thick. The box obviously includes a Wifi 5 solution and a Bluetooth 4.0 as a bonus.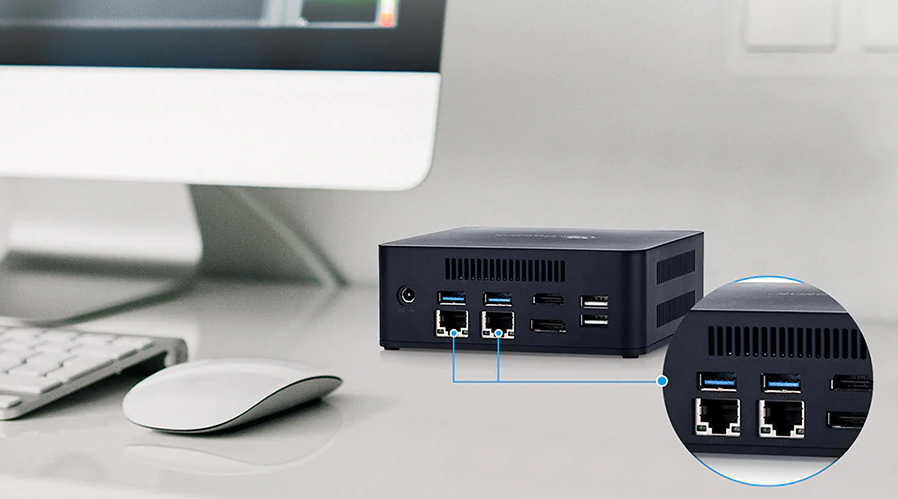 Launched at $299.99 in this scalable 8/256GB version, this machine shows how manufacturers like Beelink are smartly coping with today's Intel processor shortages. By switching to older chips and offering accessory features that can reach a different market. Network monitoring solution, pseudo NAS, PLEX solution or others, I imagine quite a few uses for this type of device within a company network or even at home.