Beelink Gemini X Mini PC
Chinese company Beelink has presented a compact mini-computer Gemini X Premium, available in several versions. The heart of the Beelink Gemini X Premium computer is the Intel GEMINI LAKE Pentium J5005 chip with a 1.5-2.5 GHz quad-core x86 processor and a 250-750 MHz HD 600 graphics processor. The computer supports 8GB RAM of LPDDR4 type and 128/ 256/ 512 GB of mSATA SSD.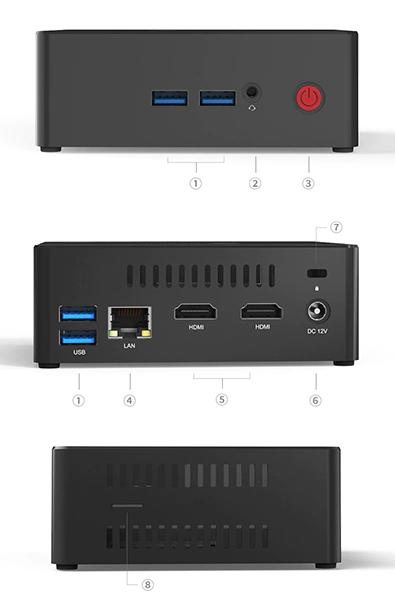 The Beelink Gemini X Premium has not only received a decent hardware update, but also a complete design update. Rectangular and black, the mini-PC is extremely compact, measuring 11.50 x 10.20 x 4.30 cm. The frame is made of one piece and made of metal. The front and rear sides have different connection options. The front side is equipped with two USB 3.0 ports, a 3.5 mm headphone jack and a power button. The rear panel features a Gigabit Ethernet port (RJ45), two HDMI outputs, USB 3.0 ports, a DC port and a security key for theft protection. On the side is a Micro SD card slot. The side walls are equipped with ventilation slots.
The Gemini X is equipped with a SoC Intel GEMINI LAKE Pentium J5005 processor, 4 cores 4, 64 bits, 14nm 1.5 GHz – 2.3 GHz, 4-megahertz processor and 8GB LPDDR4 memory module. The storage device uses a 128 ~ 512 GB solid state drive. For graphics, the Intel UHD 605 controller is built in, allowing you to view a standard 4K image. It is also worth noting the presence of an active cooling system, which is rarely found in this type of systems.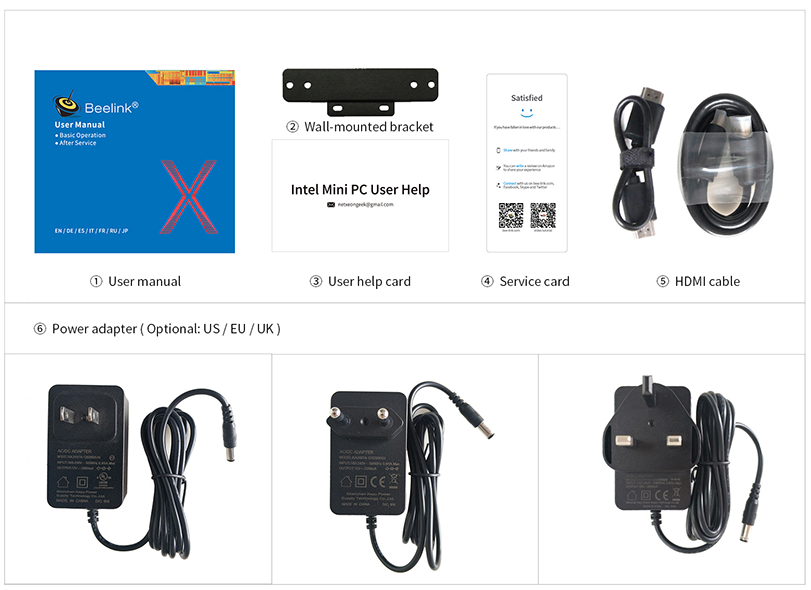 Wireless communication uses an integrated Intel 3165 card with WiFi AC and Bluetooth 4.0. The connectors include 4 USB 3.0 ports, a microphone-capable audio jack, an SD card reader, a Cortana digital microphone, a Gigabit Ethernet port and an HDMI 2.0 video output. It also includes a Kengsinton mount chassis and is compatible with VESA type brackets. The mini-PC runs on Windows 10 Home 64-bit and comes with a power adapter, two HDMI cables (short: 20cm / long: 80cm), a VESA bracket / wall bracket, two bags of screws and a user manual in English.