Mini but Extraordunary Beelink GTR7 mini PC
The Beelink GTR7 Ryzen 7 3750H MiniPC is on special offer for less than $660 including VAT in a 16GB DDR4 and 512GB PCIe NVMe SSD version. It is an evolution of the original MiniPC with a better processor and here well equipped with RAM and storage.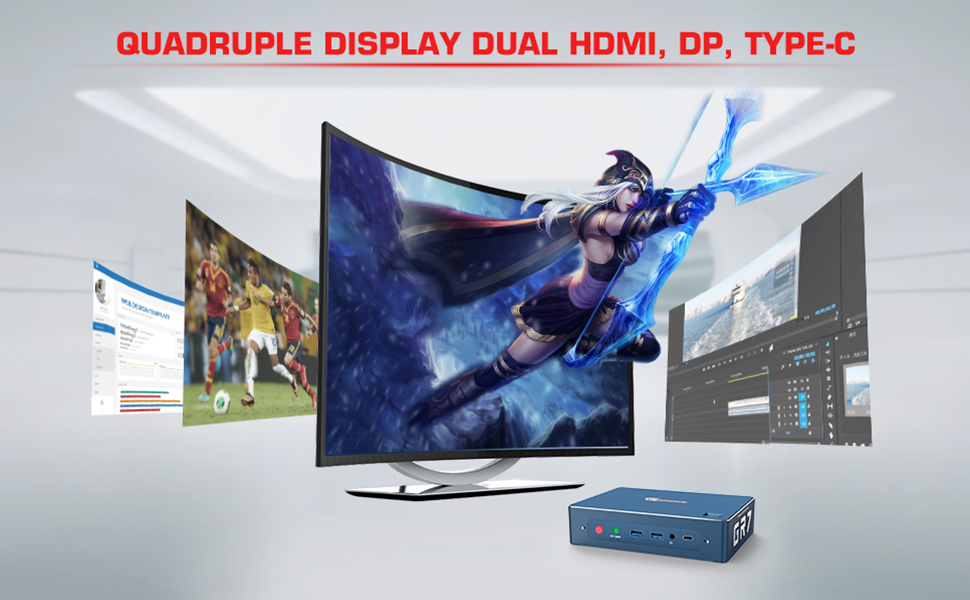 The chip has a TDP of 35W and features 4 cores and 8 threads in frequencies ranging from 2.3 to 4 Ghz. The chip offers 4 MB of L3 cache and is equipped with a Radeon Vega 10 graphics chip with outstanding performance. A solution that will open the door to many uses in 2D, video and 3D. The solution will use the same cooling system, as the previous machine already had a Ryzen 5 with 35W of TDP.
16GB DDR4 SDRAM at 2400MHz is allocated on two memory slots as 2 x 8GB and is plenty of multitasking power for most of the daily tasks. You already have the multitasking power of the AMD Ryzen 7 3750H CPU and you can have different browsers and applications- multiple tasks running smoothly at the same time. The memory capacity is upgradable up to 64GB as 2 x 32GB. The built-in Vega 10 HD graphics card has a video card benchmark score of 1750 and will let you play some of the modern game titles at the acceptable setting and resolution.

Associated with this chip are two DDR4 SoDIMM memory slots for a maximum of 32 GB of RAM. Storage is still entrusted to a pair of M.2 2280 slots. The first will be PCIe NVMe compatible while the second will accept SATA 3.0 modules. A 2.5″ SATA 3.0 slot will also be present.
Sold as a barebone or pre-equipped solution, the Beelink GTR7 can be delivered ready to use with RAM and storage or as a unit to complete yourself.

As for the rest, it's an identical take on the Ryzen 5 3550H model with the same number of ports, the same WiFi-6 and Bluetooth 5.1 connection, Gigabit Ethernet, Thunderbolt and the ability to drive up to 4 displays simultaneously. There are also two small microphones for managing a virtual assistant and a fingerprint reader on the top of the cover.

You can log in quickly and safely through the fingerprint reader without needing to type in a password and has the Intelligent Assistant Voice Interaction. You can use this PC for photo editing, 3D animation, CAD/CAM design, multimedia design, video image editing, typesetting editing system and more.