Beelink Gemini M: a new MiniPC under Celeron J4125
The Celeron J4125 of the Beelink Gemini M is an upgrade of the foundry's desktop chips, running in a 10 watt PDT, they offer a pretty good level of overall performance for basic office, web and… non-professional use.
The Beelink Gemini M is thus positioned in the lineage of desktop minimachines capable of doing almost everything except 3D gaming, the machine is not armed for that. It does have an Intel UHD 600 graphics circuit running from 250 to 700 MHz and capable of decompressing video in UltraHD H.265 without flinching. It's even capable of a little 3D but nothing really recent of course. It's significantly faster than a Celeron N4100 in terms of calculation which will allow you to perform tasks faster but will not open more doors in terms of uses.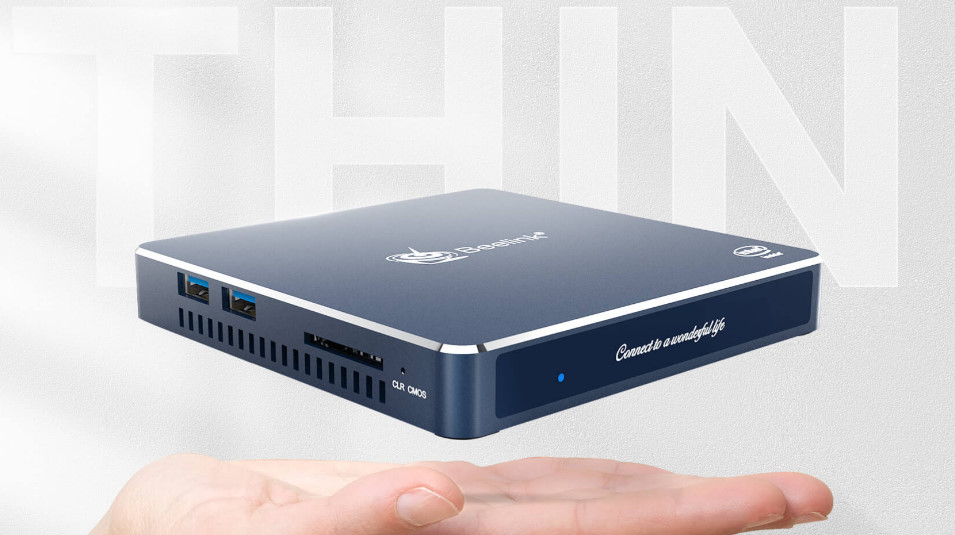 For the rest, it is a quad core and as many threads running from 2 to 2.7 GHz with 4 MB of cache memory. The chip goes from 6 to 10 watts compared to the previous Celeron Gemini Lake, the manufacturer has added a small fan on the basic aluminum heatsink. The idea being to activate it only when needed, if the temperature becomes too high, in order not to have all the time a fan noise in operation.
The processor comes with 8GB of RAM, along with a 64GB eMMC and M.2 SATA 3.0 storage ranging from 128 to 512GB in 2242 format. The price of the entry-level model should be around 200€ with its 128GB SSD. Beelink takes up here what made the success of the previous machines under Celeron N4100. The addition of a 64GB eMMC costing only a few dollars and offering the possibility to add a Windows 10 system for peanuts.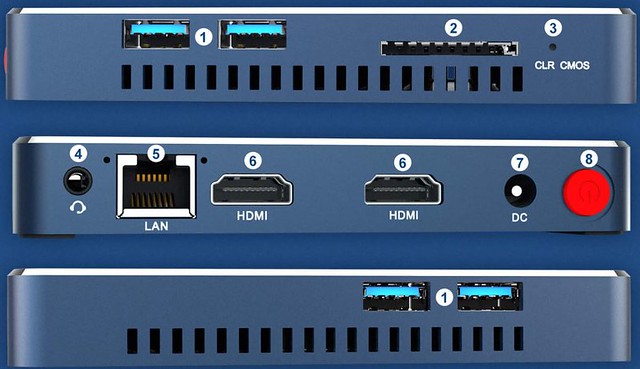 The connections, like the case, are classic. We find an ultra-thin chassis with great possibilities that opens the way to very complete uses. No less than 4 USB 3.0 ports are scattered around the chassis, an SDXC card reader is present, two HDMI 1.4 outputs to drive two displays in parallel in UltraHD, a 3.5 mm audio jack port combined headphone and microphone and a Gigabit Ethernet port.
The Beelink Gemini M also includes Wifi5 and Bluetooth 4.0 driven by an Intel 3165 circuit, so it will be very easy to add this device behind a screen thanks to the VESA support provided. Its thinness of 1.77 cm, its weight of 340 grams and its reduced size (11.9 cm side) allowing an easy integration.