Beelink SER4 AMD Ryzen 7 4800U WiFi 6E mini PC
The Beelink SER4 is revealed as the logical continuation of the SER3, the two machines will coexist on the market since they are not necessarily aimed at the same audience. The newcomer, equipped with an AMD Ryzen 7 4800U processor, is more expensive than the previous one with Ryzen 7 3750H.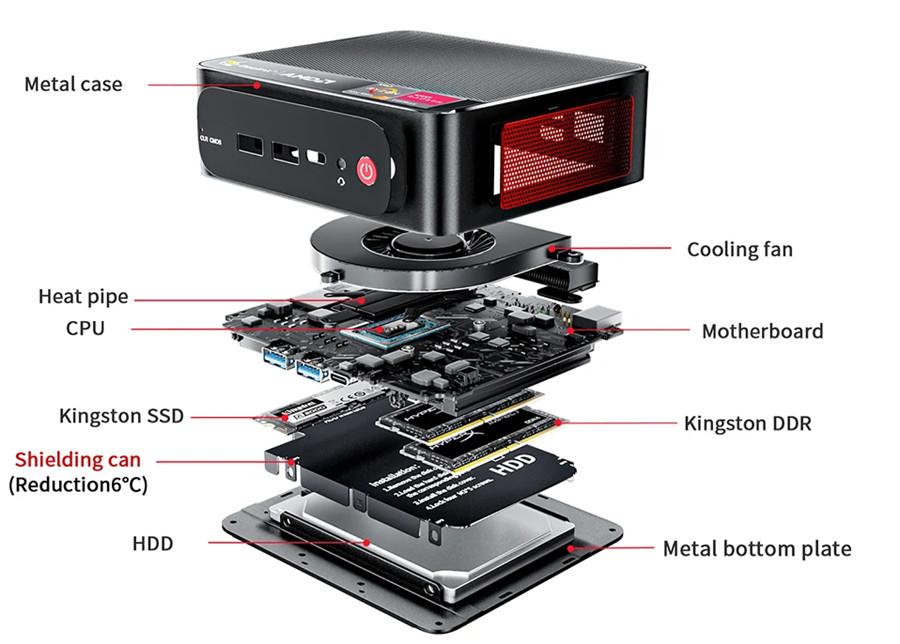 On board this Beelink SER4, a Zen 2 architecture chip offering 8 cores and 16 threads running from 1.8 to 4.2 GHz with 4 MB of L2 cache and 8 MB of L3 cache. A processor that operates in a low thermal envelope of 15 watts thanks to an engraving 7 nanometers and which offers an interesting graphics circuit with a Radeon Vega 8. Well supported, this circuit is at ease with all the tasks of a family PC and even a little more.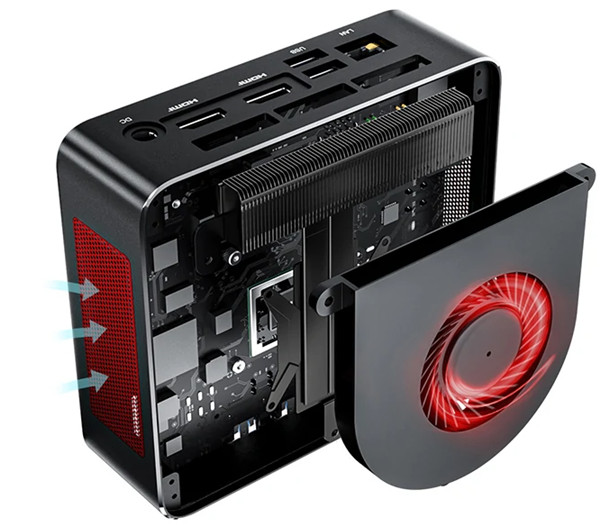 This Ryzen will be able to carry your image editing, video editing, and even your less demanding games in 720 or 1080p without worry in this build from Beelink. The SER4 comes in two flavors of RAM with a choice of 16 or 32 GB of DDR4 3200 MHz Kingston on board on two SoDIMM slots to take advantage of the dual channel. Storage, meanwhile, is entrusted to a Kingston M.2 2280 NVMe PCIe SSD with up to 500GB. A 2.5″ SATA slot is also available to add additional storage up to 7mm thick in the small chassis.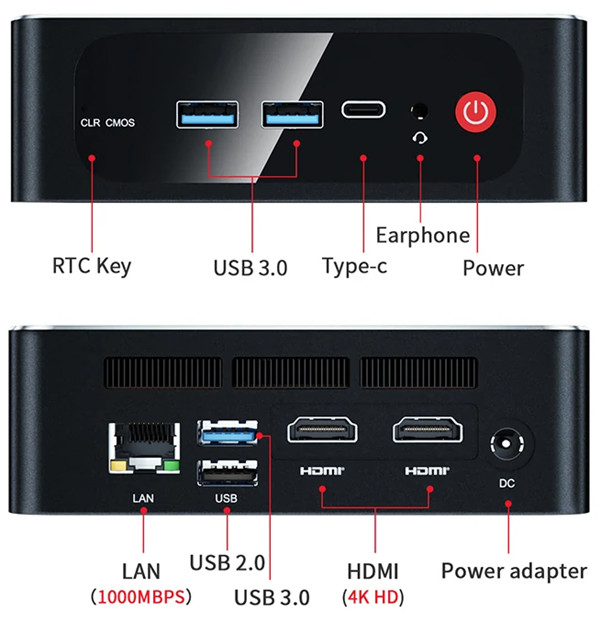 Cooling is handled by a classic laptop solution with a heat pipe system that tops the processor to direct heat to fins toward the back of the chassis. A fan then draws air from the sides of the case to push it through the fins and cool the whole thing. The brand promises processor temperatures below 69°C in all cases. Even in game with greedy titles. An interesting result that takes into account an important parameter, namely the noise generated by the fan. Beelink indicates a rather high reading on this station with 53.7 dB. We will have to see if this is an average result or if it is measured in intensive use.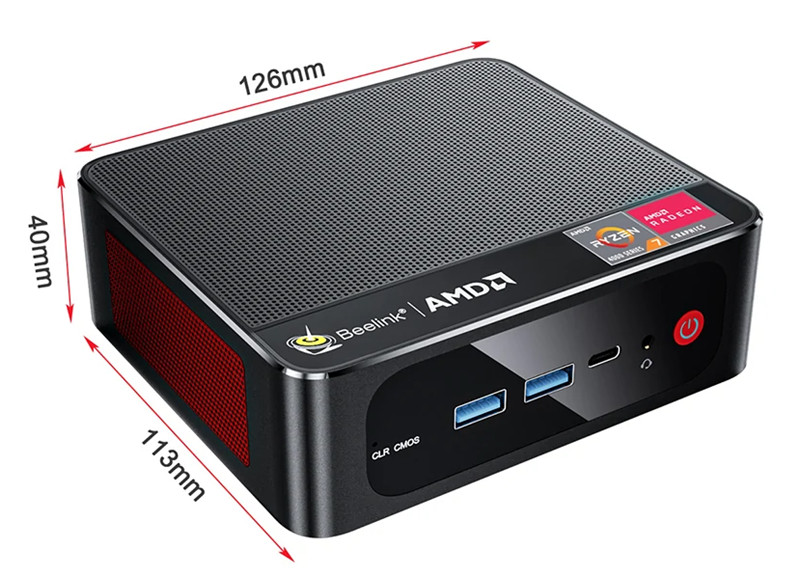 Connectivity includes a Gigabit Ethernet port, three USB 3.0 ports, a USB 2.0 and a USB 3.0 Type-C supporting data and video. Two HDMI outputs will allow the Beelink SER4 to offer a display on three screens. Finally, a 3.5 mm stereo combo jack will allow you to plug in a headset. A Wifi6E and Bluetooth 5.0 card is integrated and it should be noted that this machine, like the rest of the SER range of the brand, is compatible with the Wake On LAN and programmable alarm clock functions via the BIOS. This allows for easy integration into a cabinet or as a remote server.
The Beelink SER4 is 16.8 cm wide by 12 cm deep and 3.9 cm thick. It comes with a VESA mount to easily hang behind a screen.