Bezior S2 21Ah 48V 2400W Dual Motor Folding Moped Electric Scooter
Many people think that riding an electric bike will be more comfortable and safer. This is an obvious thing to do, but there are also many people who prefer a lighter form of transportation, such as an electric scooter. We found a very popular product last year, it's model number is Bezior S1, today I found its upgraded version: Bezior S2, let's get to know it.
Bezior S2 is an electric scooter with off-road performance, with fat tires and strong power that allows it to drive on complicated and rugged mountain roads. It has front and rear suspension with remarkable shock absorption. You can even sit on the scooter as it is equipped with soft leather seats.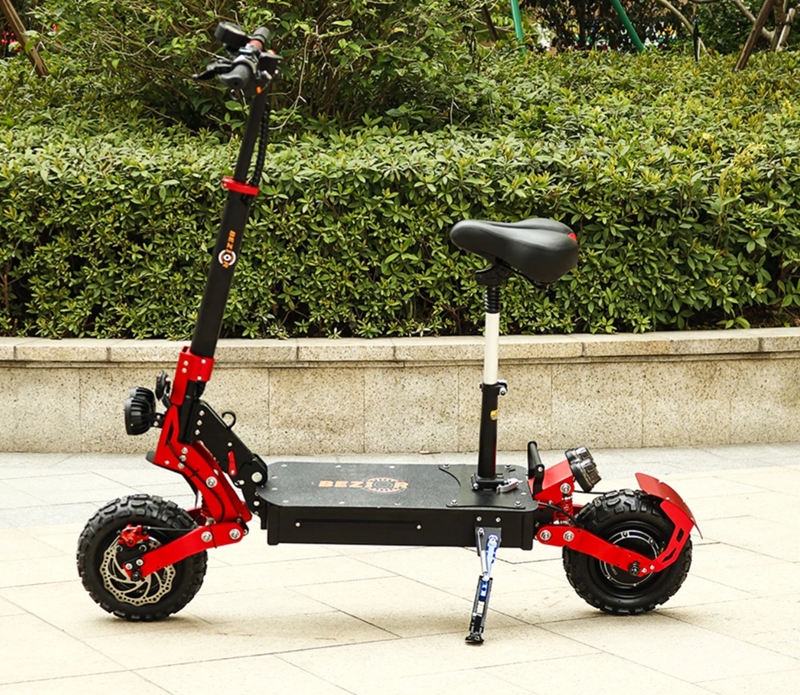 Its tires are 11-inch high-strength tires, which are wear-resistant and have superior storm resistance and a high safety index. Its motor is mounted in the middle with 2400W and has a top speed of an amazing 65km/h, capable of climbing up a 45 degree slope.
When you ride it, there are three modes for you to choose. You can control the speed at 25km/h, which is more in line with the European traffic rules. In terms of range, it has a 21AH battery capacity and takes about 8 hours to fully charge.
We can see a great lighting system on the front of the handlebars of the Bezior S2, as well as an LED screen that displays the current dynamic driving speed, distance traveled, battery capacity and other information.