Blackview BV5500 fashionable rugged smartphone
As the fastest growing manufacturer of rugged smartphones in the world, Blackview has a fairly important and robust history just like most of its top-of-the-line "BV" series smartphones. The latest only in chronological order is the BV5500. A phone that will try to win the hearts of users with an elegant design, with a surface texture never seen on a Blackview device. A breath of fresh air in a crowded smartphone market and a great entry point if you want a rugged device that is ready for any bump.
The Blackview is arguably one of the fastest growing resistant smartphones manufacturers worldwide for 2018. The BV series has created a strong background in company with most of flagships belong to this series. Now the Blackview BV5500, is being prepared, differentiated by the robust design style of other popular models such as BV9600 Plus, BV6800 Pro, BV5800 etc.
The difference begins in design. The BV5500 differs in the presence of a back cover similar to that of Xiaomi's Black Shark. It has a thinner ergonomic structure to make the grip more comfortable while reducing compared to similar devices.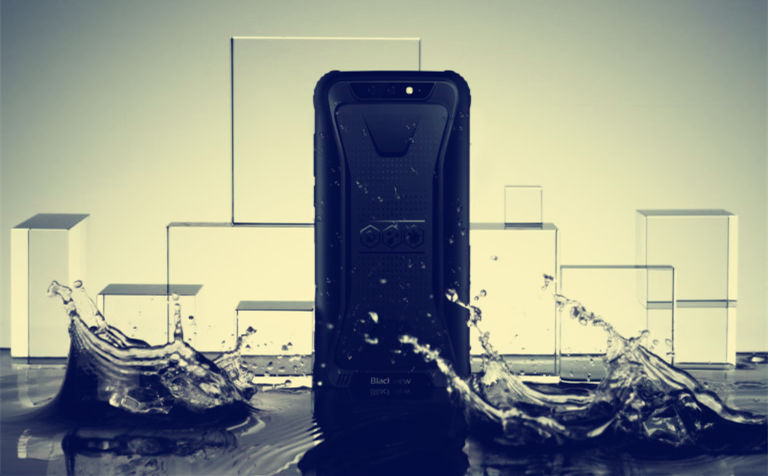 The Blackview BV5500 will try to win some hearts with its sleek design and the pretty smooth texture of its surface. The design brings a sense of freshness to a full-fledged smartphone market, while being a reliable entry solution if you're new to the Android platform. This is because the most remarkable aspect of the device will definitely be pricing in relation to its capabilities.
The BV5500 then has a 5.5-inch screen with an 18:9 form factor and is lined with a panel in Corning Gorilla 3. Its overall design is very ergonomic but very fashionable. Here the device will be loved by young men but also by women, in addition to workers who usually perform outdoor activities. The rounded edges of the curved aluminum frame make the device pleasant to hold in your hand.
The technical specifications of the Blackview BV5500 are IP68, IP69K and MIL-STD-810G certified. Dual 13.0MP Sony rear view cameras, 4400 mAh BAK battery and Android 8.1 system. The company points out that the Blackview BV5500 will be the cheapest rugged smartphone in the world, but you'll never know, due to the refined attention to design details.