Blackview BV6300 Pro – a new light-weight and pocket-friendly rugged phone
If you look for the differences between a high-end China mobile phone and a high-end smartphone from Apple, Samsung or Google, you are now increasingly asking yourself where it is. The Chinese cellphones often perform even better than the competition established in the West (see camera of the Mi Note 10 ). But one point always catches my eye: Neither a OnePlus 7 Pro nor a Xiaomi Mi 9 are officially waterproof. A Samsung Galaxy S10, Google Pixel 4 or iPhone XS Pro, on the other hand, are IP68 certified and survive longer immersion.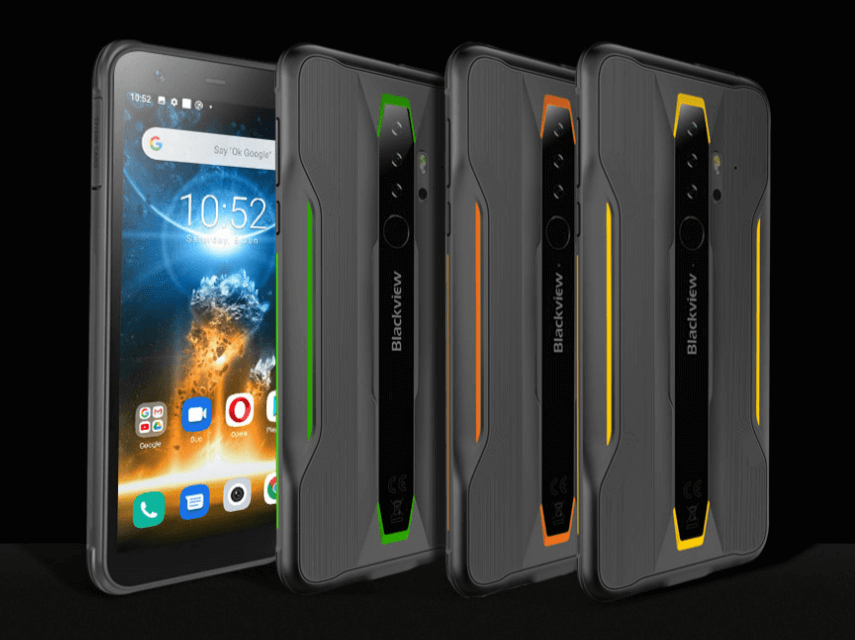 It looks similar in the lower price range: Apart from outdoor smartphones, we are currently not aware of any middle-class Chinese cell phone that has IP certification. With the new BV6300 Pro, the manufacturer Blackview now wants to roll up the field from behind and presents a mobile phone of the entry-level class for around 100 USD, which wants to boast an IP68 certification. In this announcement we take a closer look at the technical data of the smartphone.
The Blackview BV6300 Pro is definitely more fancy than chic. The bright colors and the somewhat cheap looking, matt back, which is probably made of (possibly rubberized) plastic, make the BV6300 Pro appear relatively playful. The color-contrasted fingerprint sensor and the red power button also play their part. Otherwise, it looks like a typical smartphone from 2019, but sets accents here and there. There is the logo of the manufacturer Blackview in the chin on the front. In addition, the arrangement of the dual camera on the back is somewhat untypical – currently the former "iPhone style" is more popular, in which the lenses are arranged vertically in the upper left corner.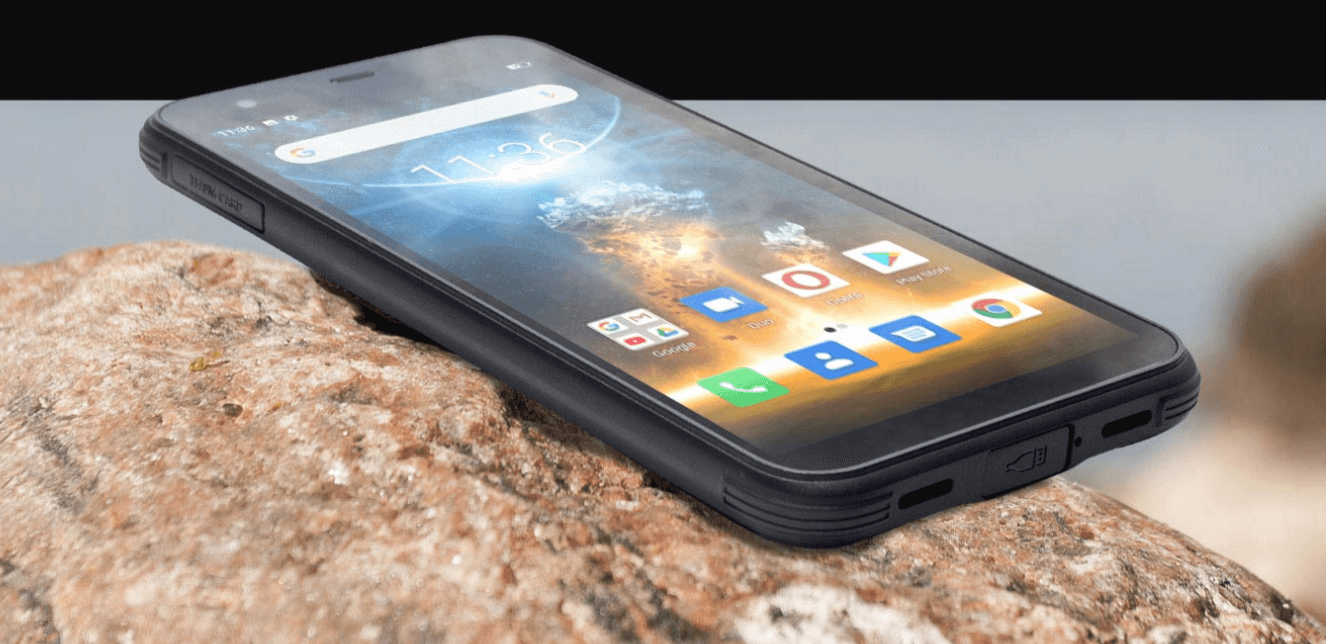 It is to be welcomed that Blackview has installed a USB-C port. Unfortunately, many cheaper cell phones still come with micro USB. But you have to do without a 3.5mm jack connection or extras such as an IR blaster. Of course, the high protection class of the Blackview BV6300 Pro is positive. It is certified to IP68 and is also prepared for falls from a height of up to 1.5 meters. If your cell phone should fall into the pool or hit the ground from a normal height, it shouldn't break. Despite the comprehensive protection, Blackview has tried not to make the smartphone too thick and bulky. Admittedly – Google, Samsung and co. even in even thinner and higher quality devices, but they also cost at least six times as much. Nevertheless, the Blackview BV6300 Pro with its 11.2 millimeters thickness and weight of 212 grams is more reminiscent of a normal smartphone than an outdoor cell phone.

IP certification in affordable devices is something we want to see more often. Even if you do not jump into the pool with your smartphone, it is incredibly relaxing to know that a little water or a drop in the puddle does not directly kill your cell phone.