Blackview Tab 10 Tablet PC
There is a growing demand for tablets for remote work and education during the pandemic crisis. For someone looking for a budget tablet, the BlackviewTab 10 should be one of the best choices.
Blackview has built up a good reputation worldwide for its rugged phones over the past 8 years and now wants to penetrate further into the tablet market. After the launch Blackview Tab 10, more than ten thousand units were sold in a short time.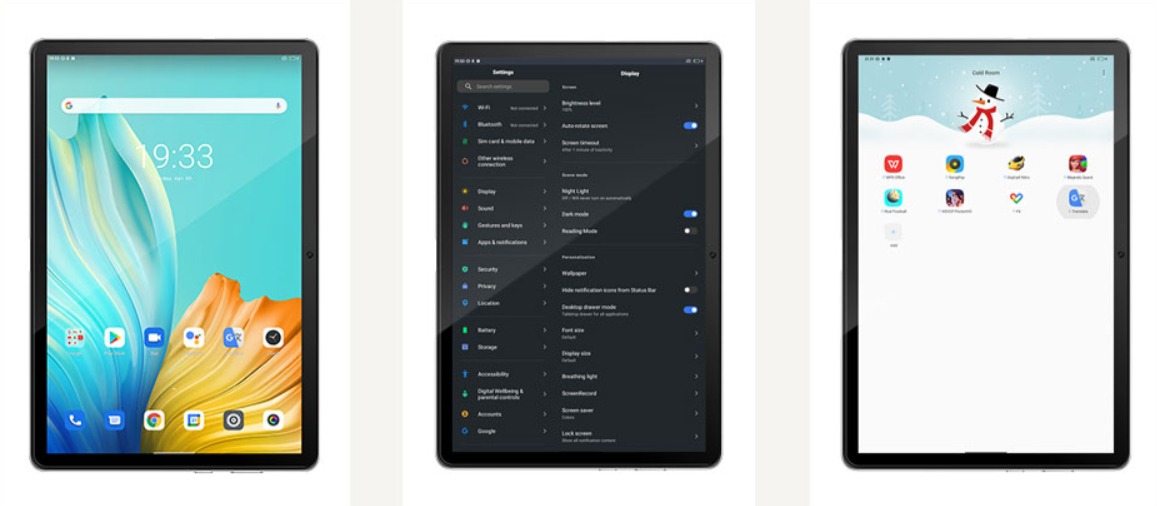 Why is Blackview Tab 10 so popular? And what features does it offer? Let's take a look.
With a high-capacity 7480 mAh battery, Blackview Tab 10 aims to deliver a long-lasting experience. According to the experimental data, it easily supports 6 hours of video, 38 hours of music, and 840 hours of standby time.
In addition, the Blackview Tab 10 features an 8.8mm slim body that combines stylish looks with hand comfort.
It also features a 10.1-inch FHD+ display. Its 1920*1200 resolution shows clear details. Thanks to the narrow bezel that offers more space on the screen, this tablet lets you focus more on what you are looking at. Also, you can turn it into a PC-like experience by connecting the keyboard.
Powered by a MediaTek MT8768 octa-core chipset, the Blackview Tab 10 is responsive to handle any task thrown at it, be it running light music apps or demanding gaming apps. Moreover, with 64GB ROM and 128GB expandable memory, you can store more without worrying about limited storage space.
This Android tablet runs the self-developed Doke_P 1.0 OS, which offers a clean and clear interface thanks to exquisite app icons and Gaussian blur.
The System Manager (available via OTA for update), has smart control over recycle bin cleanup, battery performance, game boosting, and how apps run in the background.
Doke_P 1.0 OS also supports custom colors and temperatures, giving you more options to personalize your device.
Thanks to 4G LTE connectivity, you can browse your favorite content with ease. For students who don't have a reliable Wi-Fi network at home, the Blackview Tab 10 will come in handy.
"If you don't want to spend more money on an Android tablet or some of the best performers on the market, the Blackview Tab 10 would be an excellent choice," said a reviewer from Youtube.