Blackview Tab 9 Tablet PC With Personal custom-made OS Pores and skin
Blackview's first tablet, the Blackview Tab 8, was popular for its design and low price, and six months later, the company will soon release a new tablet called the Blackview Tab 9.
The interesting thing about this new tablet is that it has an in-house operating system (based on Android 10) developed by Blackview engineers with a great deal of time and effort.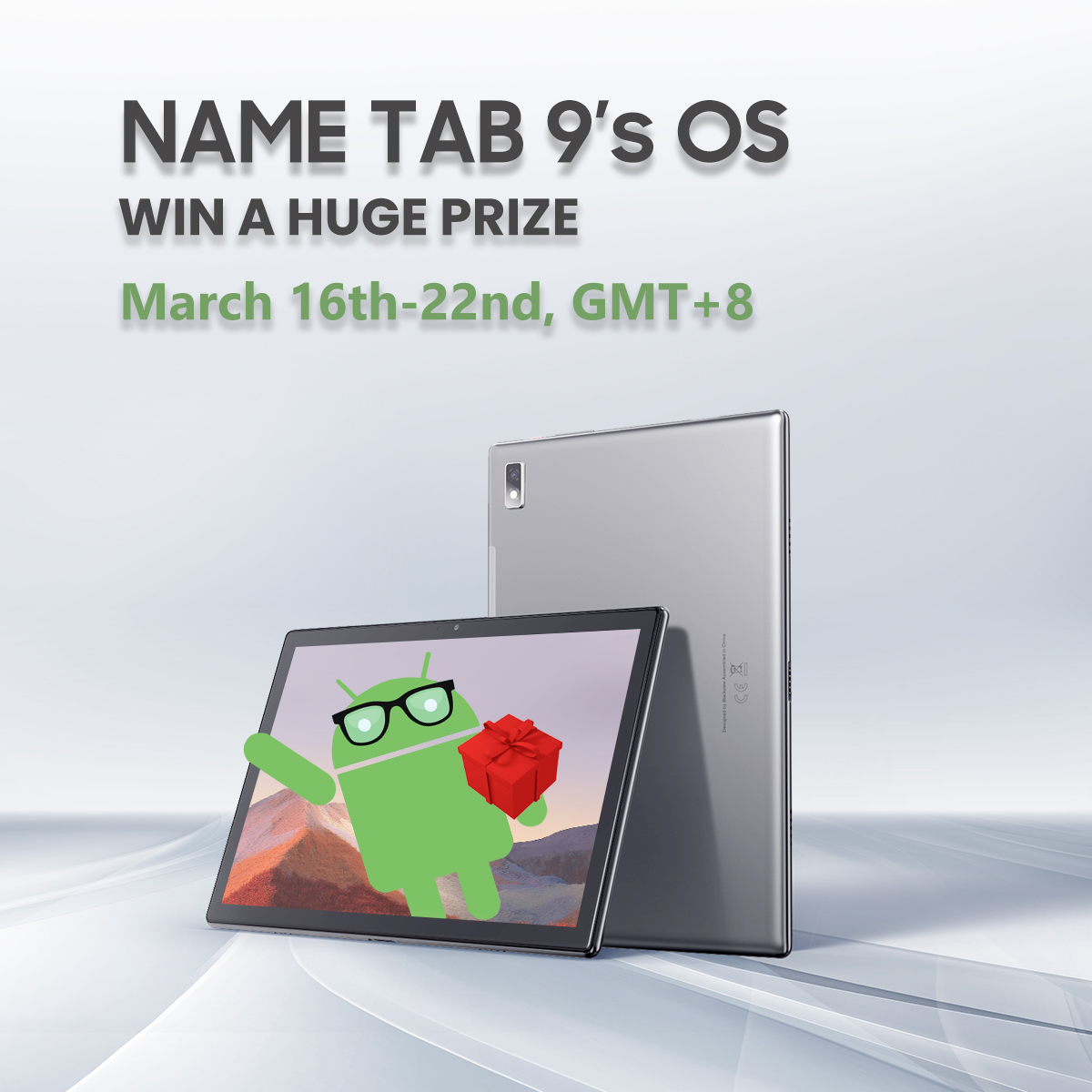 With this self-developed OS, you can manage app icons and UI, useful notes for efficiency and creativity, and built-in system (memory) to perform all tasks smarter. More information will be announced later, according to Blackview.
At the same time, Blackview is looking for ideas to name the self-developed operating system that will be on the Tab 9, and is currently holding a contest. The prize for this contest is the Tab 9. If you are interested, you are welcome to participate. The contest will end on March 22 at midnight (GMT+8). Don't miss it.
Furthermore, here are some of the selling points of the Blackview Tab 9:
It has a 7480mAh battery, which is above average for tablets of its type. It has a longer life than other products, making you more productive on the go.
The 10.1-inch 1920 x 1200 FHD+ display combined with the narrow bezel provides excellent visual impact.
The Tab 9 is slim at 8.9mm thin and feels smooth in the hand.