BlitzWolf AIRAUX AA-ER1 Bluetooth 5.0 Graphene Headphone
The BlitzWolf AIRAUX AA-ER1 has arrived, which is a demanding bluetooth headset with 8 hours of use, RGB lighting and a very low price, which currently means $19.99. In fact, it is a player in itself, as it can insert a microSD memory card from which it can play, plus it can be used with a cable.
It's a black headset that completely covers the ear. The side has RGB lighting in the form of a hoop and weighs only 210g. It has a built-in microphone. The lights can be turned off, but when turned on, you can choose from several colors.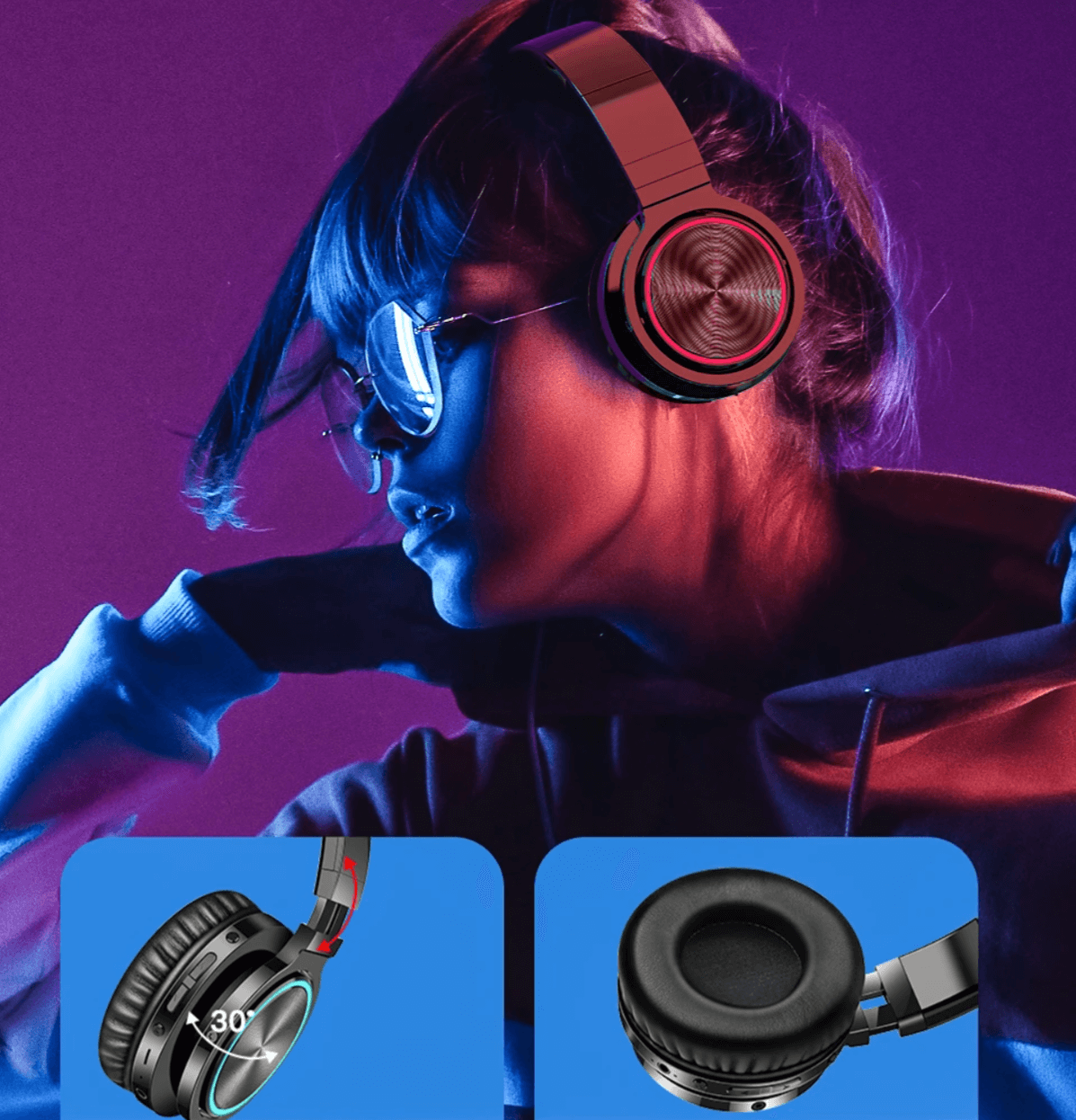 It is home to a 40mm drive with a graphene diaphragm that can feature a pleasing amount of bass, which in turn doesn't overwhelm the rest of the sound range. Thus, although it should rumble where it should, it does not shift the overall basic sound in the deep direction.
It can be used with or without a cable (Bluetooth 5) as well as on its own, with a microSD memory card included. Surprisingly operated on a 300mAh battery of BlitzWolf® AIRAUX AA-ER1 Headphone, it can be used for a surprisingly long time with a single charge, which means 17 hours and 8.5 hours when the lights are on.