BlitzWolf® AirAux AA-SAR2 80W bluetooth Soundbar TV Bar
You asked us for it and – almost immediately – we found a strong offer! The reason is the best selling BlitzWolf AirAux AA-SAR2, with very good specs and of course even better pricing!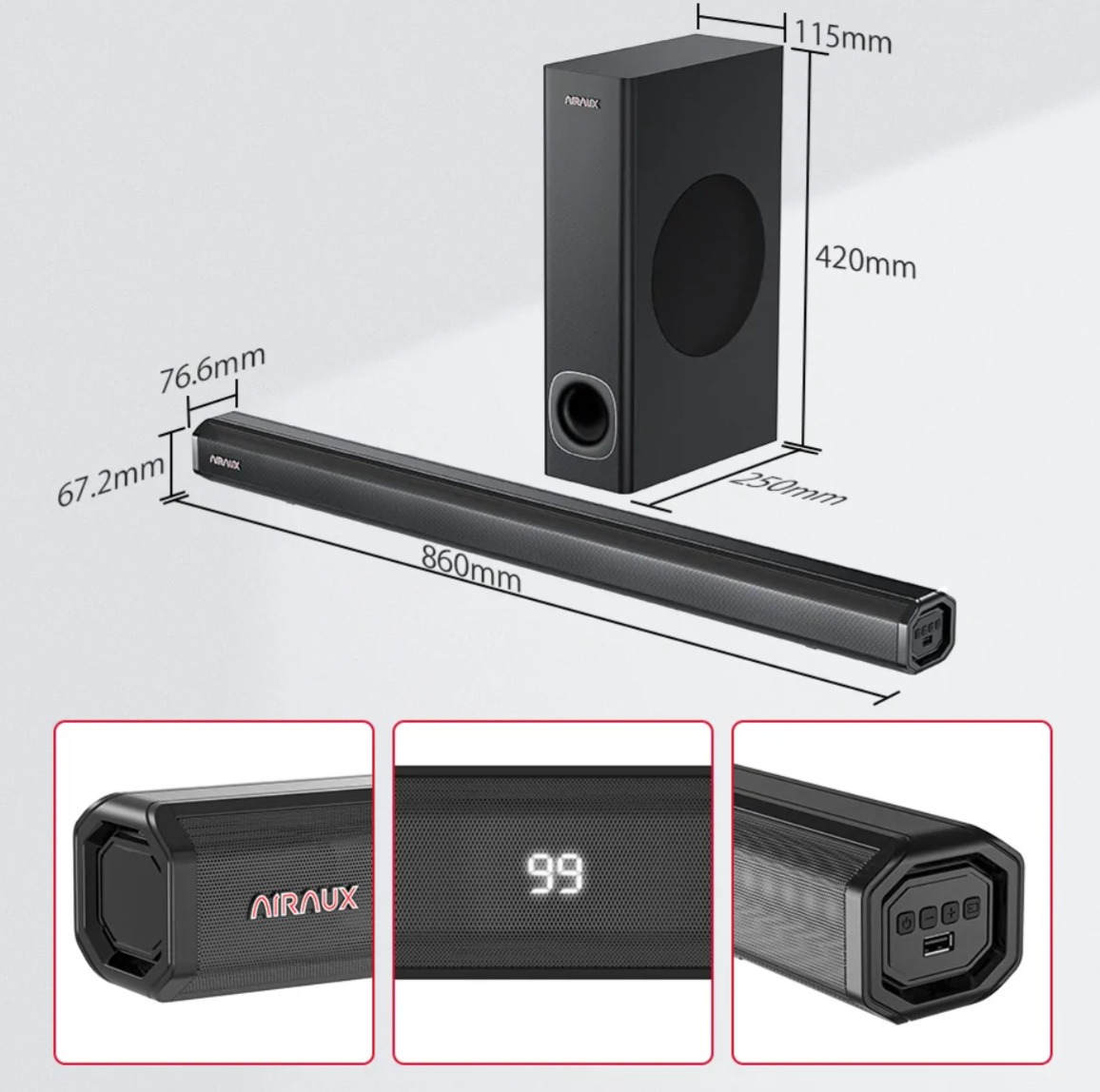 The sound bar has a maximum power of 80W – with the subwoofer offering up to 40W of power. It has a minimalist design and uses matte black color. In terms of installation, the speaker can be mounted on the wall or on a desk like most soundbars. The device also features 2 2.75-inch full-range speakers. In addition, the 40W subwoofer uses a cavity inside to produce sound.
In terms of connectivity (BT/AUX/HDMI TV(ARC)/OPT/USB), in addition to supporting Bluetooth 4.2 wireless connectivity, Blitzwolf's soundbar also supports wired HDMI, Optical, Auxiliary Port, Optical IN and USB. To reduce latency, its wired connection requires only one cable to connect to the TV.