BlitzWolf® BW-FYE9 TWS the collaboration with Geek Antenado Wireless Earbuds
Fortunately, more and more traditionally designed non-in-ear (better known as brain plug) earphones are arriving, as are the BlitzWolf BW-FYE9 wireless earphones. In addition, a Qualcomm chip serves in it, with aptX support and cVc noise filtering. The price is currently $41.99.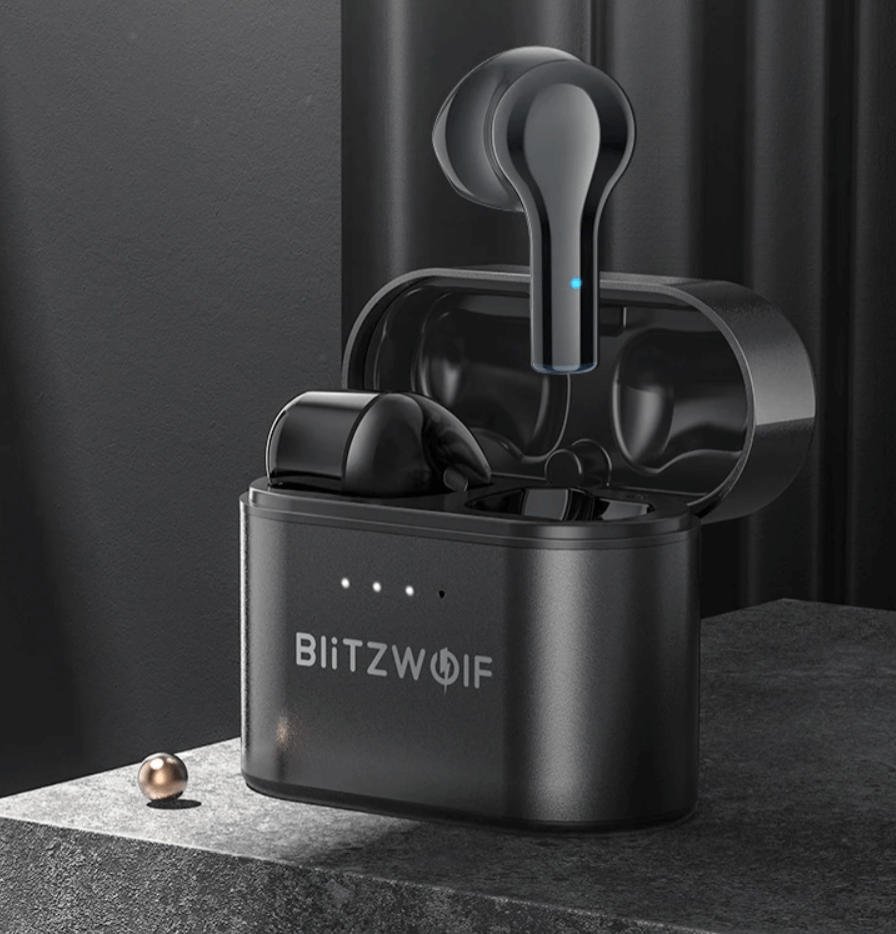 The exterior is worthy of the interior, it's a sophisticated, mostly black / dark earphone, including a charger box. Drip-proof (IPX4), so rain and sweat do no harm to it. The earphones have a more or less traditional (half in ear) design, one of the biggest advantages of which is that they do not sweat the ear and do not become uncomfortable in the long run. They have stems, but in a small size.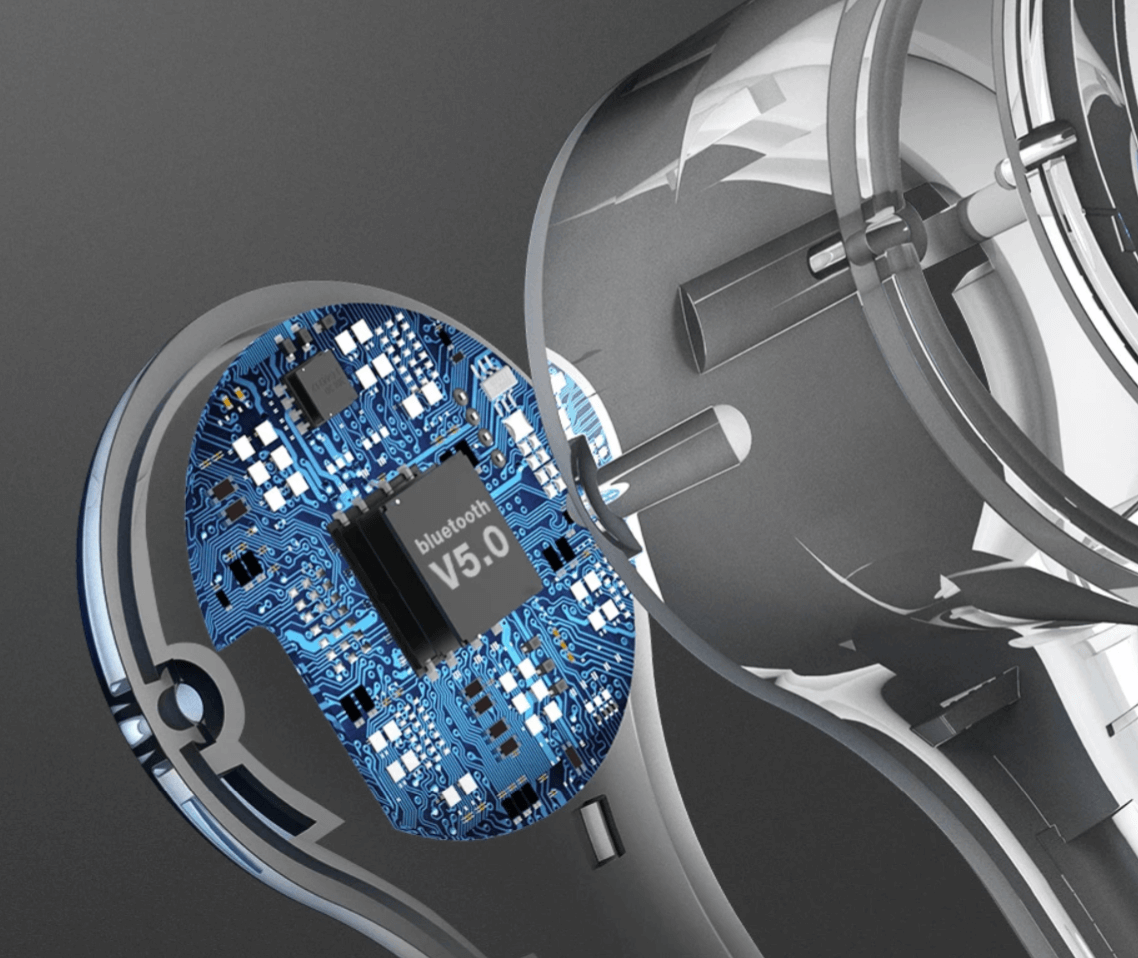 With Excellent, Large 14.2mm Drive, you can expect powerful and detailed sound. The Qualcomm QCC3020 audio chip also serves as an aptX voice transmission (in addition to AAC and SBC). According to the manufacturer, its delay is very low, which we can believe based on tests so far.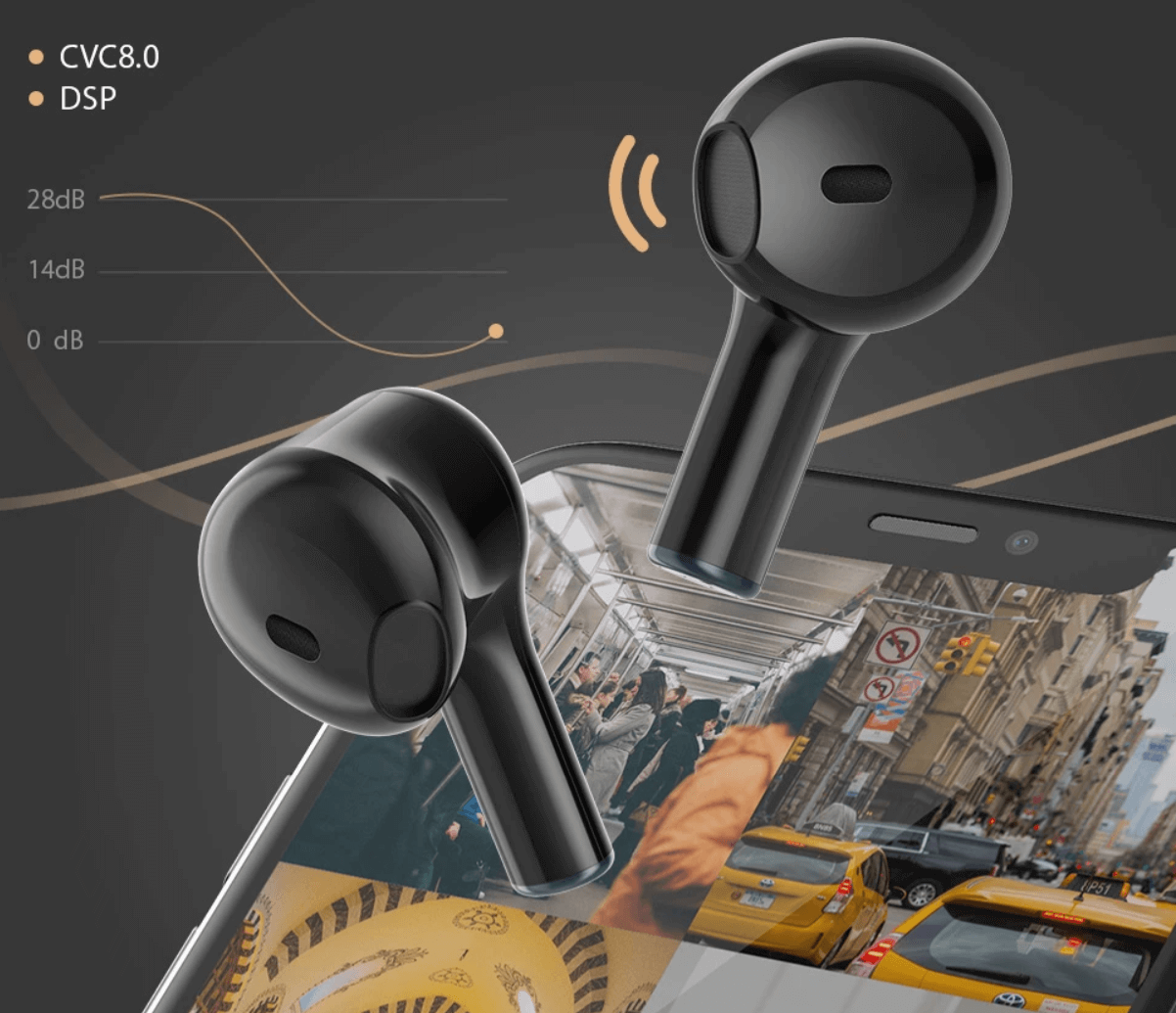 It should be associated with a device such as a telephone in the usual way. After the initial association, the thing happens automatically out of the box, so you don't have to do anything, it even arranges to turn it on automatically. This is very useful, if you need it often, as you don't have to have fun with it every time, you just take it out of the box and use it.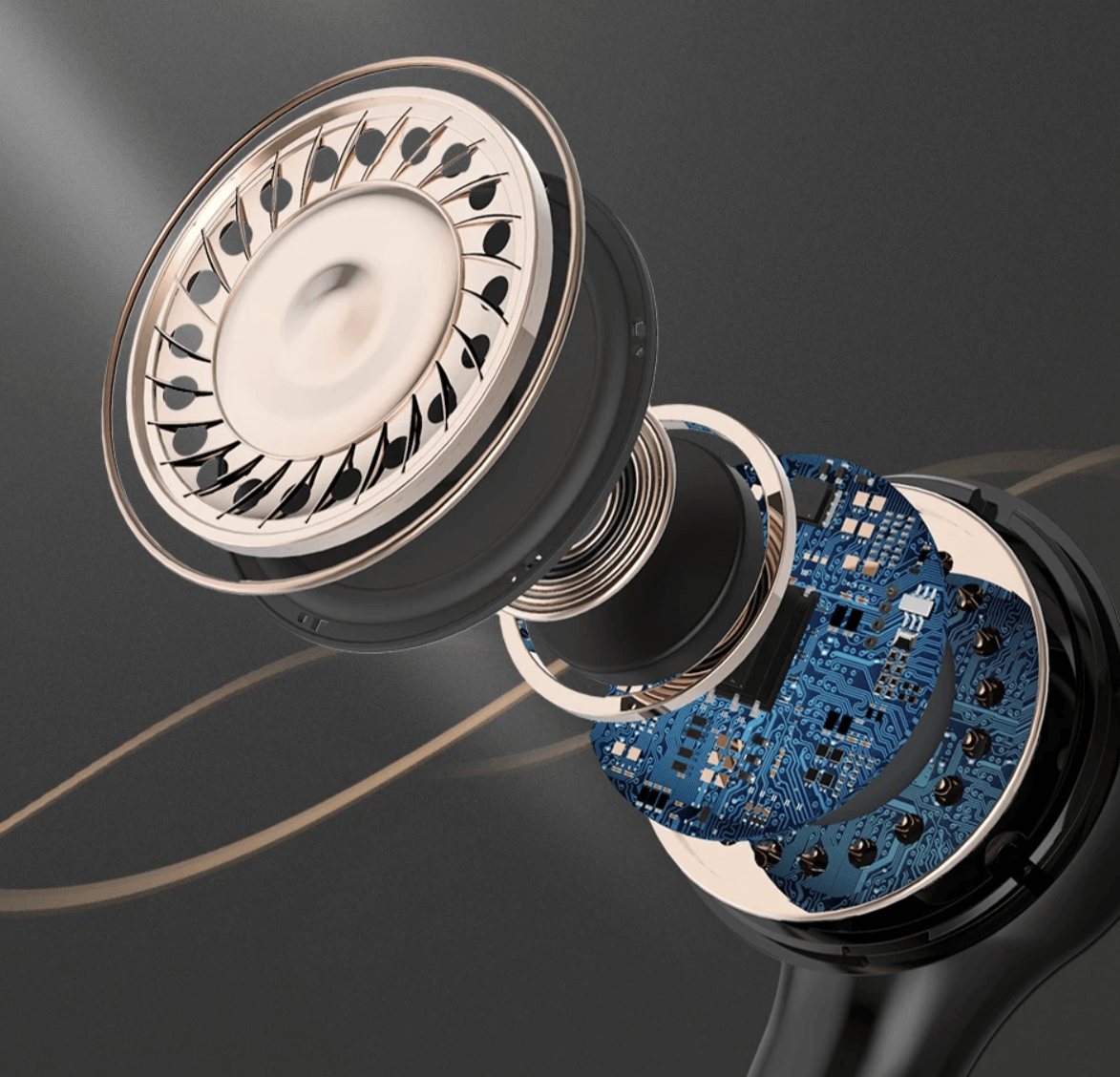 Fortunately, it has a touch button, which is much more convenient to use than a traditional button. The button can be used to control a lot of everything: the next song, answer a call, etc. Since it also has a microphone, it can be used for calls.
It can be used for 6 hours, but its box is not just a storage box, but a portable battery, so the storage box itself can be charged, and then the box can charge the earphones. That is, if you also have the box, you can use the headphones for much longer.