BlitzWolf BW-VT2 DLP Projector
Small, portable projectors with Full HD resolution are in demand. The quite handy Full-HD projector BlitzWolf BW-VT2 with 300 ANSI lumens can be ordered from Banggood.
Surely not everyone knows the actually Banggood exclusive, Chinese manufacturer Blitzwolf. However, it has already found its way onto Amazon. Blitzwolf is not yet represented there with all products, but what is not can still become. But let's take a look at the technical details first.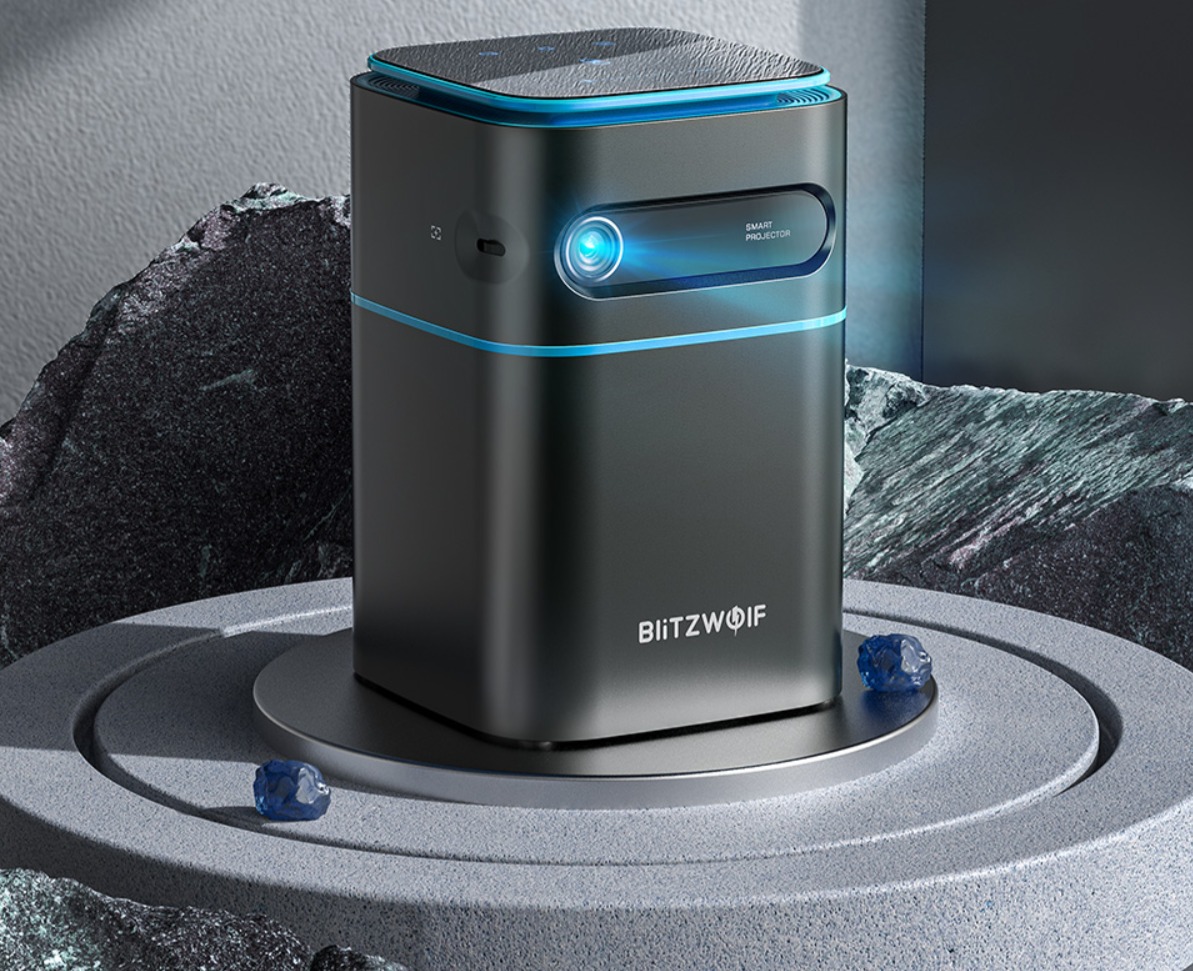 The dimensions are 72 x72 x106 mm. Thus, everything is still within a fairly compact range. The weight of 400g is certainly acceptable. All in all, the technical data reads pretty well, but the combination of 300 ANSI lumens and the maximum distance of 8 meters or the maximum diagonal of 300 inches raises questions. Of course, this is not feasible with the light output. A usable distance here will rather be a maximum of 3 meters and an image size of up to 100″.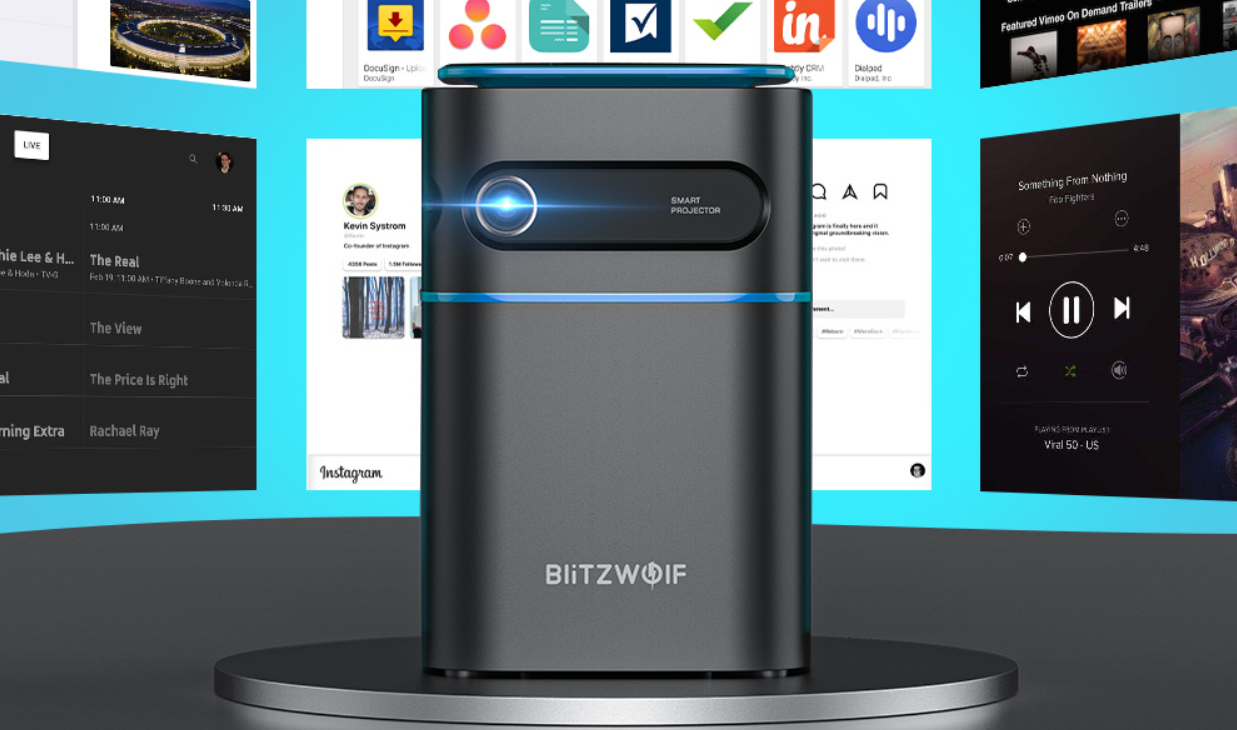 With 300 ANSI lumens, the BlitzWolf BW-VT2 mini projector is certainly one of the rather brighter mini-beamers on the market. However, this should not be overestimated, as already briefly described above. The brightness is certainly enough to transform a darkened or completely dark room into a small cinema room.
These are the optimal conditions. If you want to use the projector in a normal environment during the day, you can certainly do so. Nevertheless, here and there, especially with a larger distance, you will have losses in color saturation, contrast and especially the black levels in dark displays.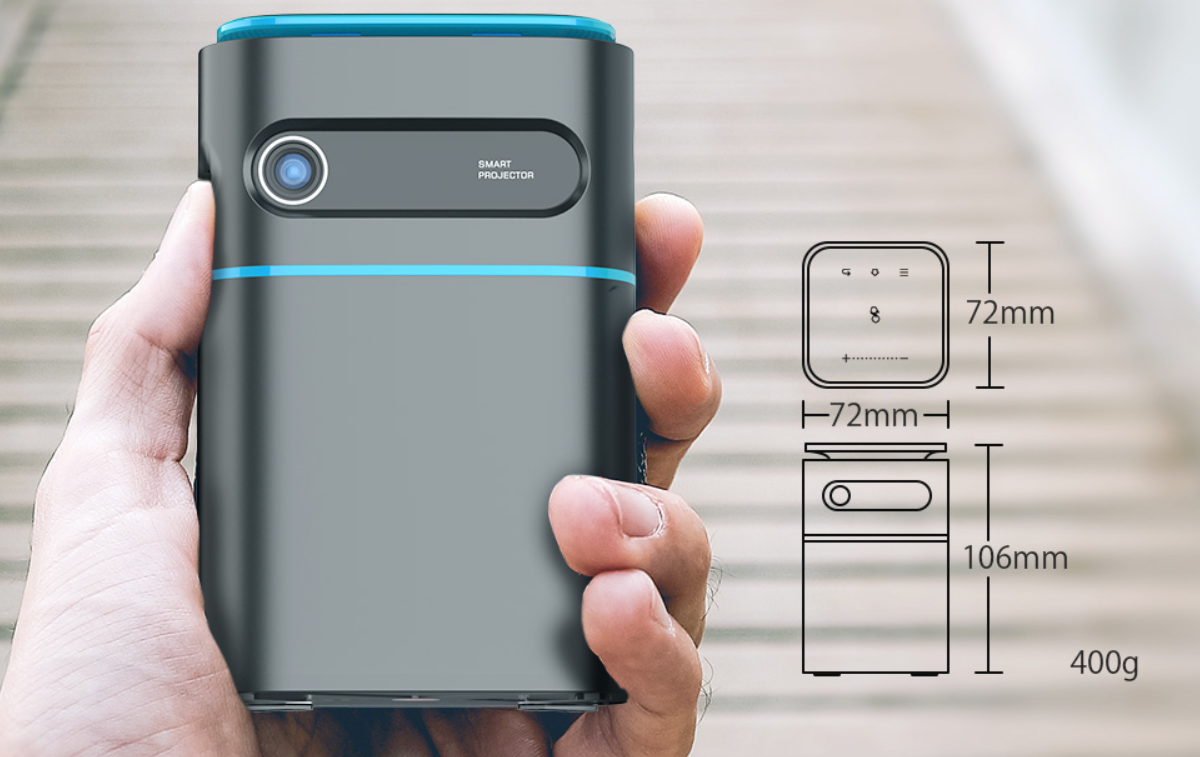 Nevertheless, a sufficiently bright picture with a hopefully also good display on a free wall should be thrown here. In terms of image resolution, however, the Full HD image with 854×480 pixels is up to date. Mobile 4K projectors are not yet available.
The whole system is powered by an octa-core SOC from Rockchip (RK3368 1.5 GHz) with 2 GB of RAM and 16 GB of internal storage, which is based on Android 9.0. This is connected to a dual-band WLAN connection as well as a Bluetooth 4.2 connection. As is typical for Android, image content can be transferred via Eshare, Airplay and MiraCast.
Inputs include a full HDMI (1.4) port, 2x USB ports for data media or peripherals, and an additional 3.5 mm headphone jack to output audio to other speakers that cannot handle Bluetooth.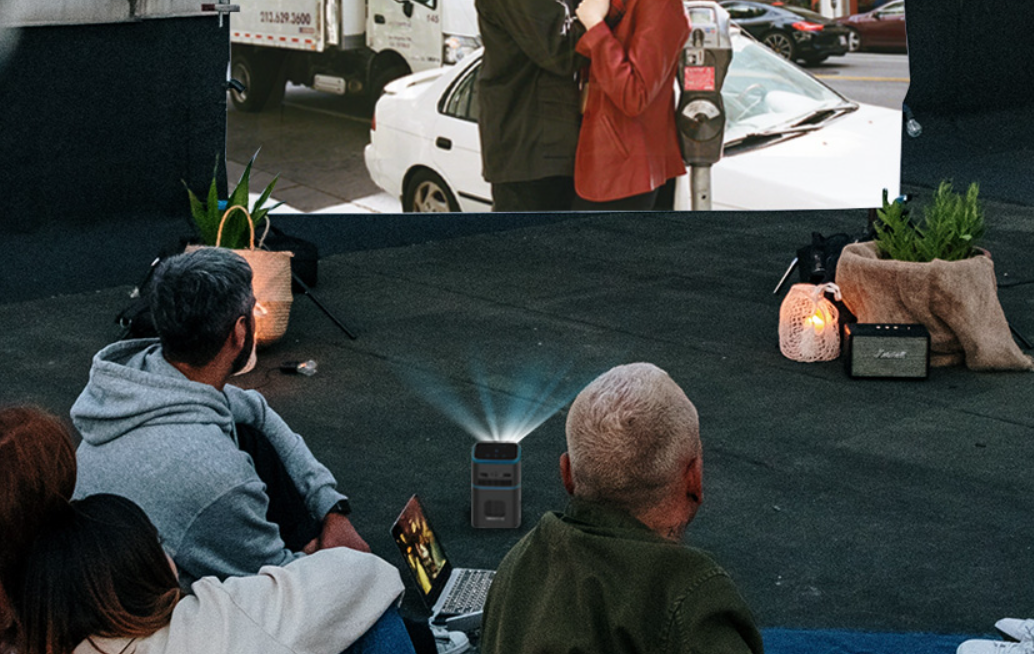 There is also a touch panel and buttons on the top of the projector. A remote control is also included in the scope of delivery. The integrated speakers deliver 1x 3 watts. The automatic focus adjustment and the automatic keystone correction of the projector are also very practical for the occasional change of position.
The integrated battery of BlitzWolf BW-VT2 measures 7000mAh capacity at 3.7V. This will certainly only be enough for a fairly short period of time. You probably won't manage a whole movie here. The battery life is advertised as 1.5 hours. With reduced brightness, you might even manage a feature film with a runtime of 2 hours. If you want to use the full potential, you should use the external power supply.