BlitzWolf® BW-GC9 - Coupon
Banggood Coupon: BGCZBWGC9E   Price: $209.99  Time: 2021-7-31
BlitzWolf BW-GC9 Gaming Chair
BlitzWolf is already a very popular brand among us and they bring a variety of products at really great prices. This BlitzWolf BW-GC9 gaming chair is no exception. It has a beautiful gameplay look, ergonomic design and especially low price.
The Banggood seller, as their parent brand, has included this beautiful piece in the pre-sale offer, but so far only in black. With this chair, you will become a real gamer!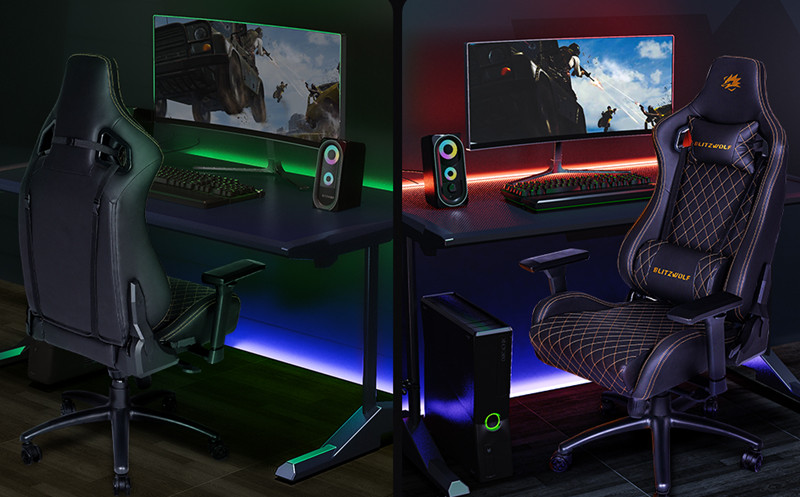 Its weight is 22 kg, the height is adjustable from 51 to 57 cm. There is also a metal base on which the comfortable fabric is located. The main material is Premium Leather in combination with PP cotton and sponge. Everything will be so very comfortable and soft.
Geometric curves, top-end PU leather bold colored stitching are fascinating and attractive, capturing audience's eyes.
Almost every part of this game chair can be adjusted. The backrest can be tilted from 90° to 135° , it has a 360° swivel seat or pillow to support the head or back.
A great feature of the BlitzWolf BW-GC9 armchair, thanks to which you will be able to relax, is the footrest, which can be extended and folded down again. There are also armrests.
You can see all the customization options in the pictures above. The product also passed the Pass BIFMA 5.1 test. This company specializes in testing seating equipment, especially for offices or households.