Blitzwolf® BW-SHC1 1080P Wall-mounted PTZ Indoor WiFi IP Camera
Those from BlitzWolf recently launched a security camera for indoor, who wants to compete with the model from Xiaomi. At first glance it seems to be quite well equipped and the price is very attractive. Below you will find all the information on the Blitzwolf BW-SHC1.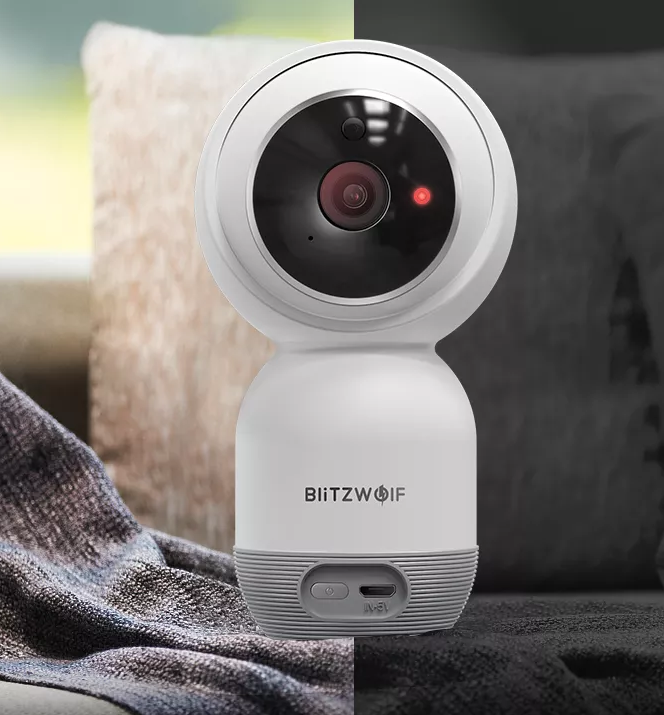 To reduce "Blind Spots", the camera integrates a 80-degree wide angle viewing lens. Horizontal, up to 355 degrees, and vertical up to 110 degrees, provide a total 360 degree coverage. Films at FullHD Full Resolution. It also comes with 2 infrared LEDs, allowing you to view at a distance of up to 10 meters at night.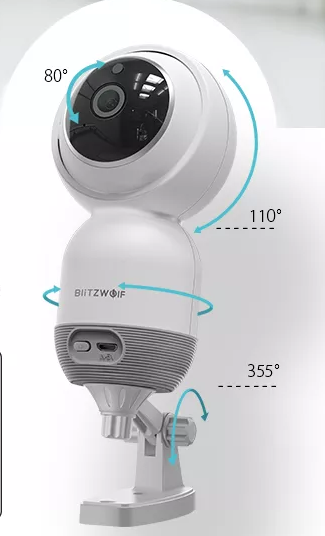 Depending on their preferences, the camera can be installed both vertically, but also on the wall or even on the ceiling. It comes in a package with a dedicated support, as well as with a wall mount system. With the dedicated application (BlitzWolf Home, SmartLife or TuyaApp) you can talk to those you follow. You can listen to the sound of the room or communicate with them.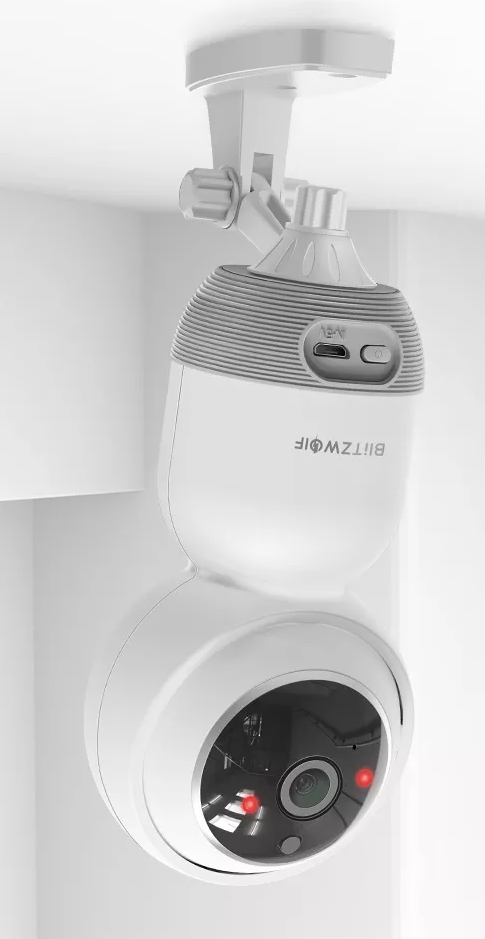 You can set the camera to detect moving objects and send you instant notification in the application you are using. The entire application can be set to take pictures or start recording when it detects motion. You can track the subject yourself, but you can control the angle or area you want to view from the app.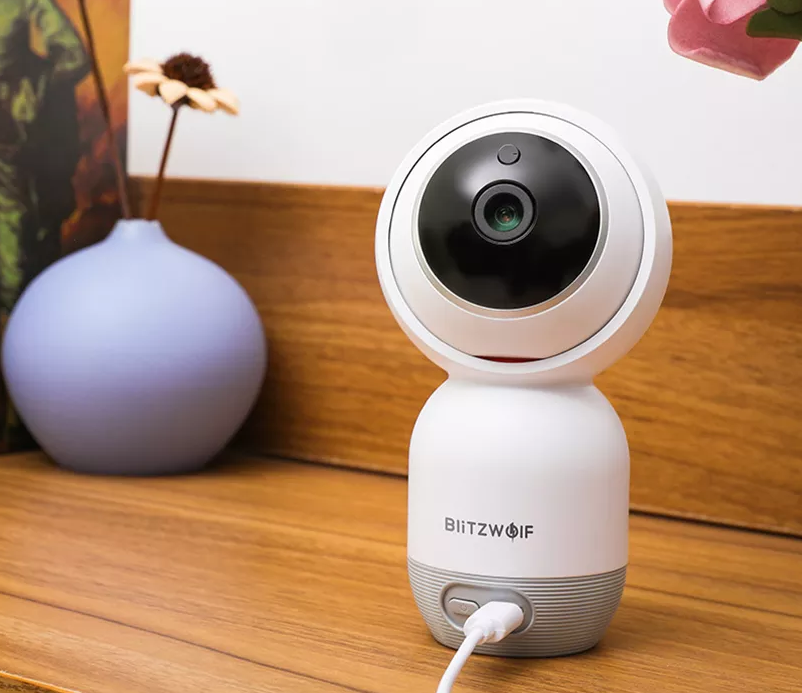 The camera can record on a micro SD card with a maximum capacity of up to 64GB. When it loads, the camera deletes the first clips and then continues recording. The Tuya Cloud can also be used for storage, but you will have to pay a monthly subscription for this. If you are interested, the Blitzwolf BW-SHC1 is available in Banggood at $36.99.