BlitzWolf® BW-GH1 Pro Gaming Headset
The BlitzWolf BW-GH1 Pro is a great choice if you want a gamer headphone with 7.1 surround sound. Or if you're an LED fan, you'll be even more in the mood for being equipped with cool LED lighting as well. To make it not only look good, but also practical, you have an in-line controller on your cable that lets you control the volume, mute the microphone, and turn on the lights.
It's a spectacularly crafted, over-ear headphone, so it covers your entire ear, which helps rule out outside noise and usually stays comfortable to use after hours of use.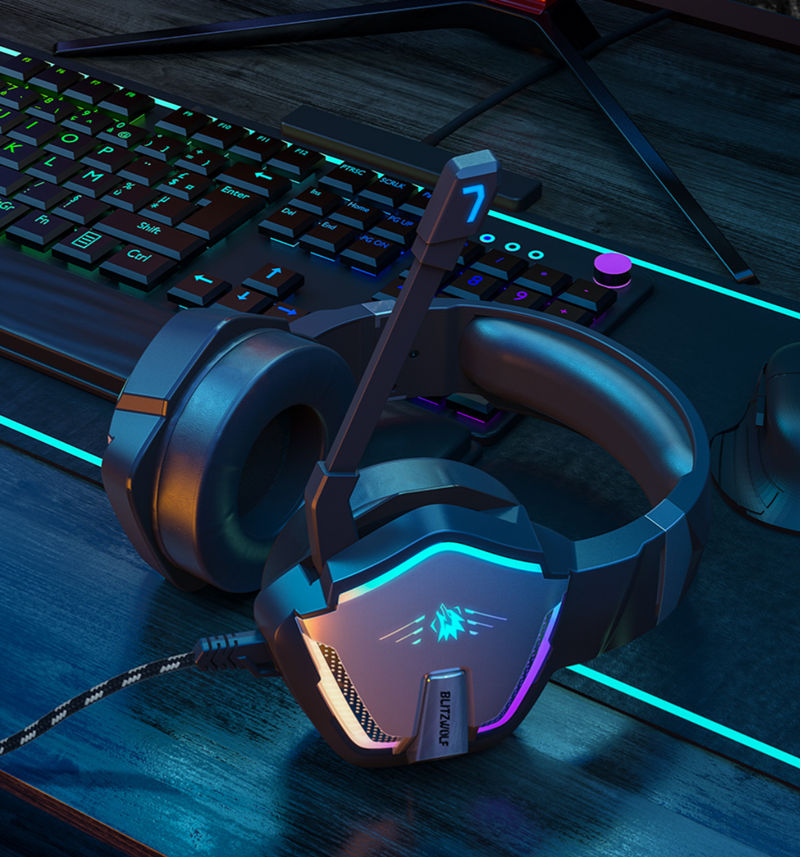 BW-GH1 Pro's sound is provided by two 50mm diameter speakers, which are equipped with 7.1 surround sound, which will make it easier for you to determine exactly where the sounds are coming from.
You can adjust part of the microphone so you can even drive it away when you don't need it. Oh yeah, that also lights up. If you're not using it, you can drive it away.
What can it be used for? It can be used with anything that allows you to connect headphones via a 3.5mm jack or USB.