BlitzWolf® BW-ANC3 Earphone Dual Active Noise Cancelling with 6 Mic HD Calls
I love the neckband headphones. Because I get annoyed all the time putting earphone headphones in my ear. They go off, they don't fit well, they fall off… I don't know if I have structurally challenged ears, but I can't do it.
Another nice solution, if you're struggling like me, is hooked earphones. They're great too. Comfortable and they don't fall off. As long as they are BlitzWolf or Xiaomi. But if earphones fit you and IF much more, you want headphones that have Actice Noise Cancelling, then you're good here.
After the success of the BW-ANC2, along came the BlitzWolf BW-ANC3 with a completely different design and philosophy. They are not neckband headphones, nor do they have a hook. It is in-ear in black, made of ABS+PC and measure 65×49.5×26mm.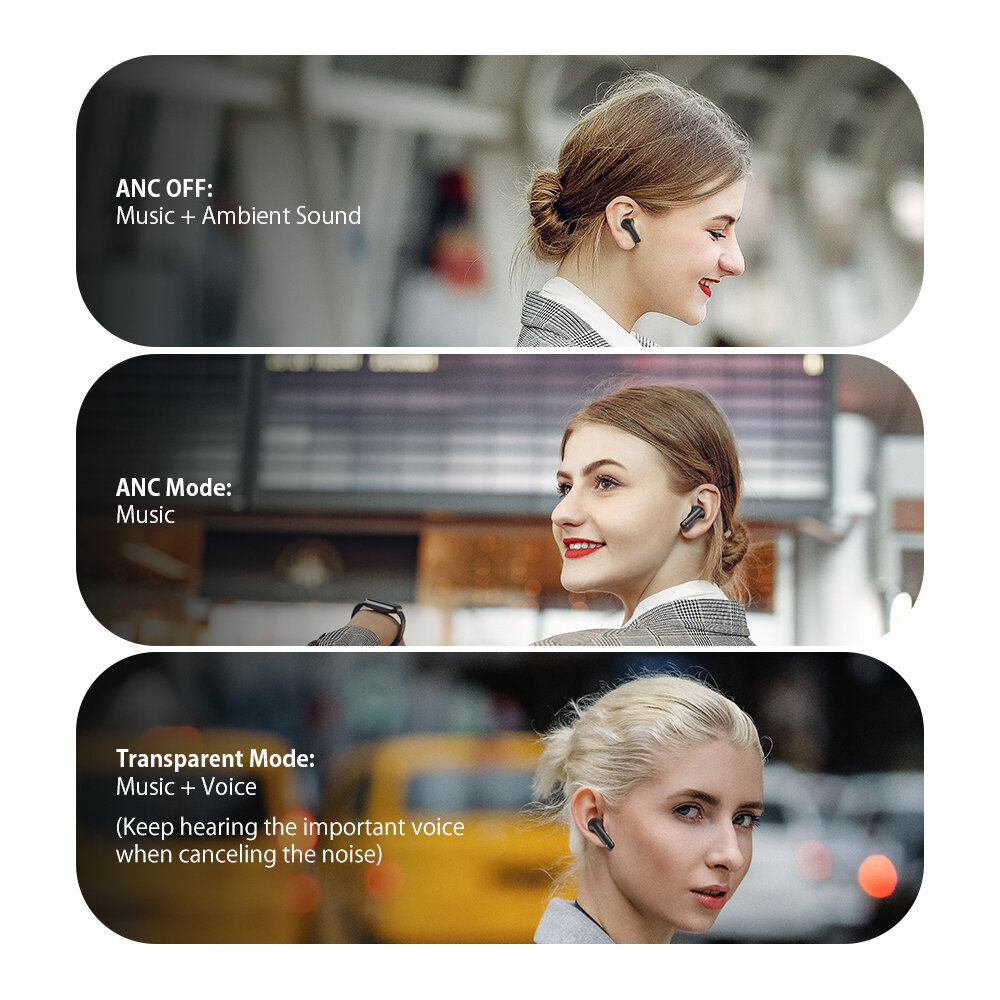 Each has a 45mAh battery that lasts for 6 hours of music or 5 hours of calls. Of course, with its 600mAh case (Type-C) the autonomy skyrockets. Charging them doesn't take long. About 1.5 to 2 hours.
It has 6 microphones (both) to hear you crystal clear, and with your phone (or any other device that has BT) they will connect with Bluetooth 5.0. The Dynamic Driver is at 10mm and aside from the ergonomics and comfort you'd expect at this money, they have IPX4 waterproofing.
However what makes them stand out is of course the active noise cancelling which is a feature many ask for.
A feature that does raise the price of the headphones, however it really and completely changes the listening experience to what you were used to. The reduction of external noise to listen to your music pleasantly, for example, is something worth paying twice the price of conventional ones.
Finally, support for profiles such as HSP/HFP/AVRCP and especially A2DP are additional features that count in the final decision. Good stuff is the concrete ones. Branded they are. Active Noise they have and on the money we don't get too far off, as they cost $59.99!