Blitzwolf BW-GO1 Gas Barbecue Grill Trolley
The Blitzwolf BW-GO1 is a new product from the Chinese company, which by God, must have a CEO with a worse belly button than me, since it's getting heavier as it goes. First "Air fryer" then "Grill" and finally he tells you "why are we sitting around playing with water guns? Bring out the cannons."
The Blitzwolf BW-GO1 is a gas barbecue, with a length of 1.25m, width 58 cm and height 1.15 meters, and at its base it has a slot for butane bottles from 4.5-15 kg, and propane from 3.9 to 13 kg.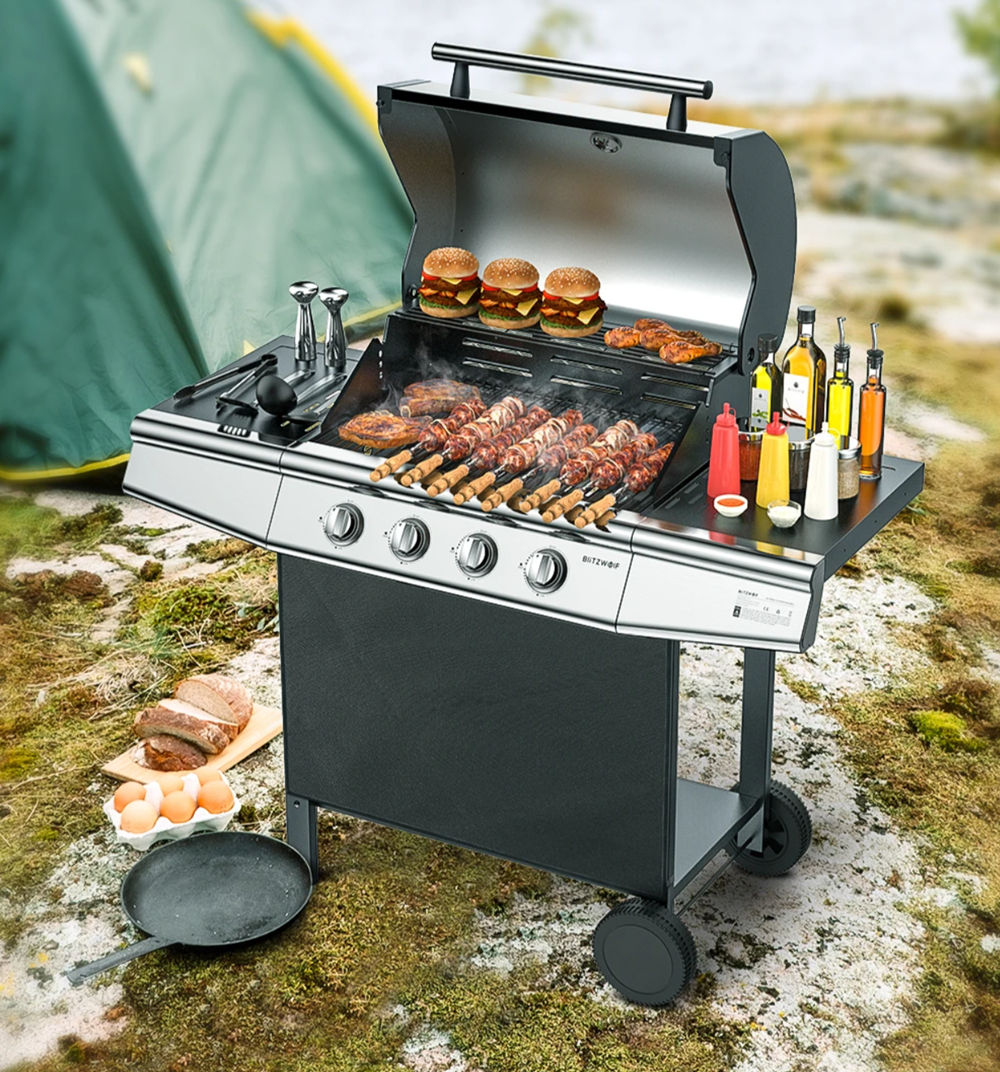 The 4 stainless steel hotplates produce up to 14.4kW of heat, which I imagine translates to "Lots of steaks cooked quickly" and above them are the necessary "covers" that better diffuse the heat and prevent fats from falling into the fire.
The grilling surface is 65x40cm and on top you will find another 57×12cm grill where you can put the already cooked food to keep it warm!
The 4 hotplates light independently, with an electronic ignition system, and of course there is a lid with a thermometer on it, so you know when your grill is ready to bring the skewers. On the right and left it has spaces to put your grilling tools (salt pepper, tongs and beer cans) while it also has wheels on one side to make it easier to move.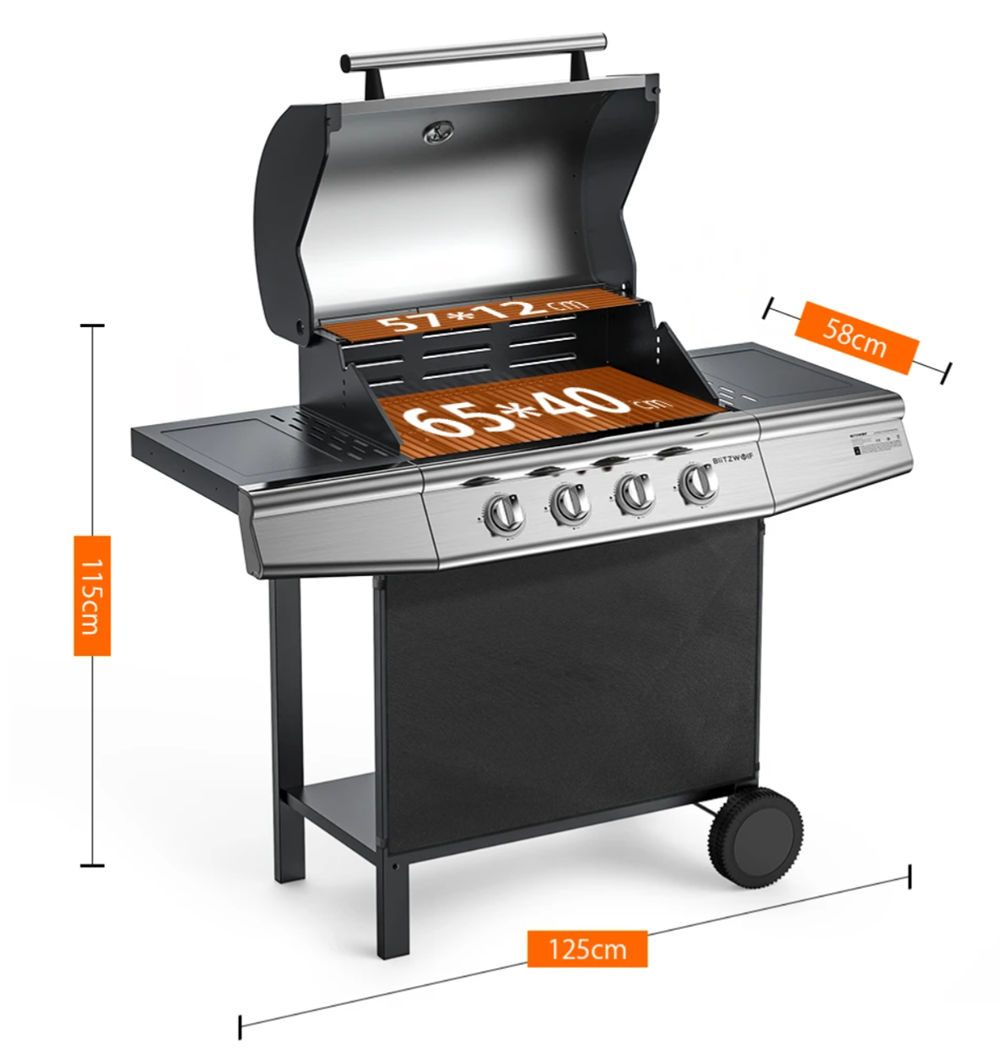 At the base it has a removable drawer in which to collect the grease after each roast, but in general these grills are pretty demanding with cleaning to keep them from rotting, so you can spare the coals, but you can't spare the hassle.
At Banggood, you will find two different versions. The one that works for our bottles is the first one that says 28-30/37 mbar since 50 mbar is only for Germany and Austria.
The Blitzwolf BW-GO1 is brand new, so as usual the price bites now at the beginning, and you'll have to pay $419.99 which between you and me doesn't really justify it at this stage. You can find better ones from Greece at that kind of money, but we're talking about Blitzwolf, so VERY soon, the price will drop quite a bit.