BlitzWolf® BW-SDB2 XR Wireless Soundbar with 40W 2.0 Audio Channel
The BlitzWolf BW-SDB2 XR is currently the manufacturer's latest bluetooth soundbar, a sound projector. It is a very demanding piece and since it is a soundbar, it is primarily recommended for TV, but it can be used with anything with a 3.5mm jack and bluetooth, which means you can use a speaker or a speaker. The price is well within the affordable range and can also be ordered from a European warehouse from where it will arrive within 1 week and duty free.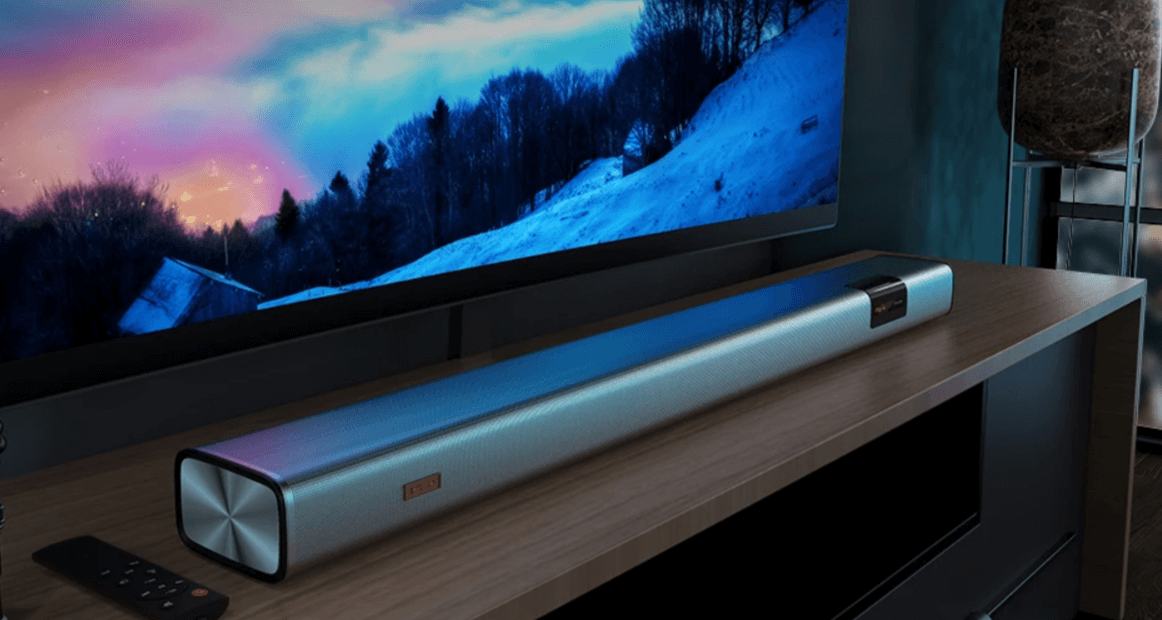 Externally standard, clean soundbar, mostly using gray and metallic colors and actually metal (and wood). It's basically an extremely demanding piece with a front display.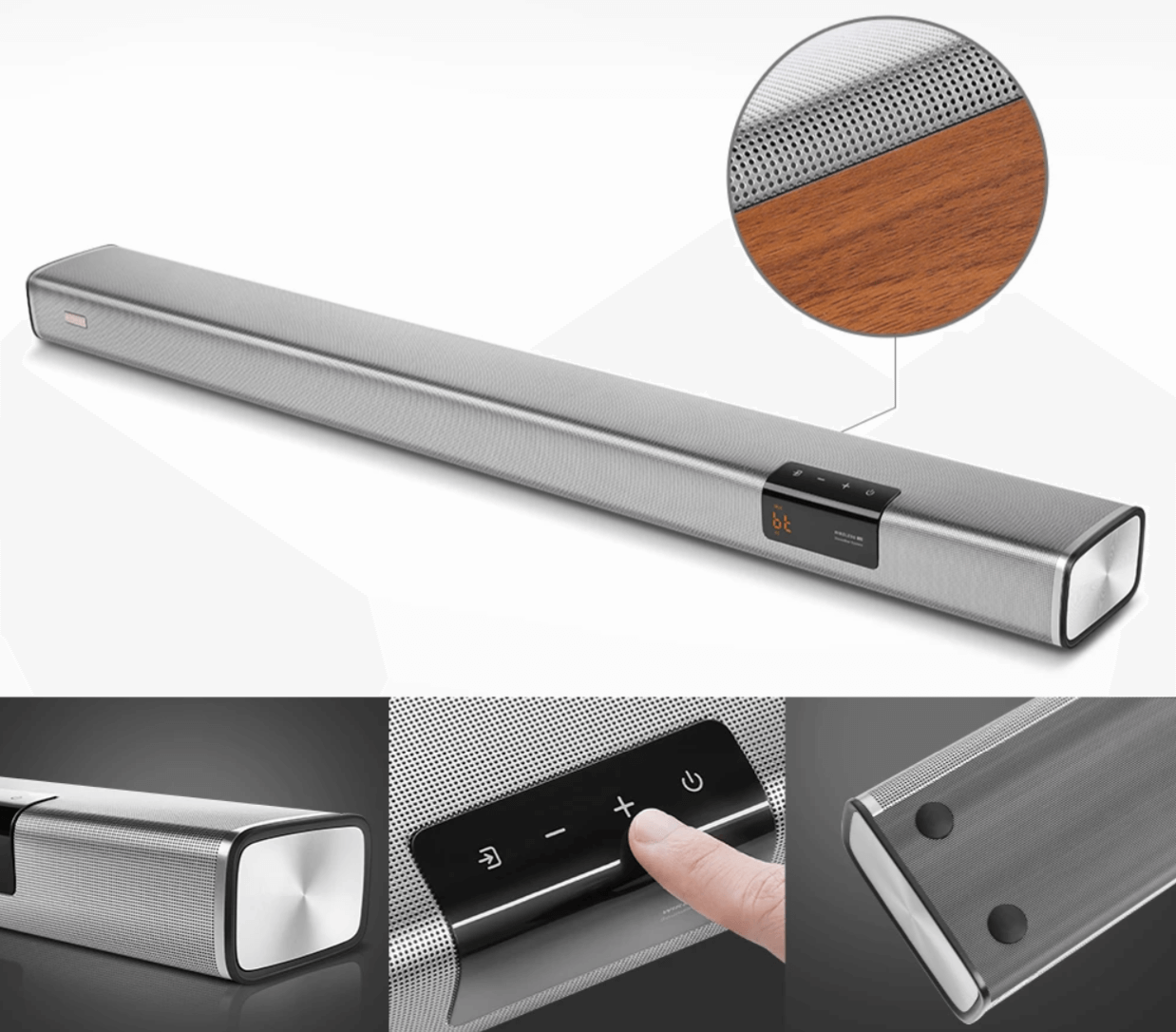 You can adjust the tone with the built-in equalizer, so it fits better with music or just a movie. The touch buttons are located at the top, with the usual functions such as on / off, volume up. These functions are also available from the remote control.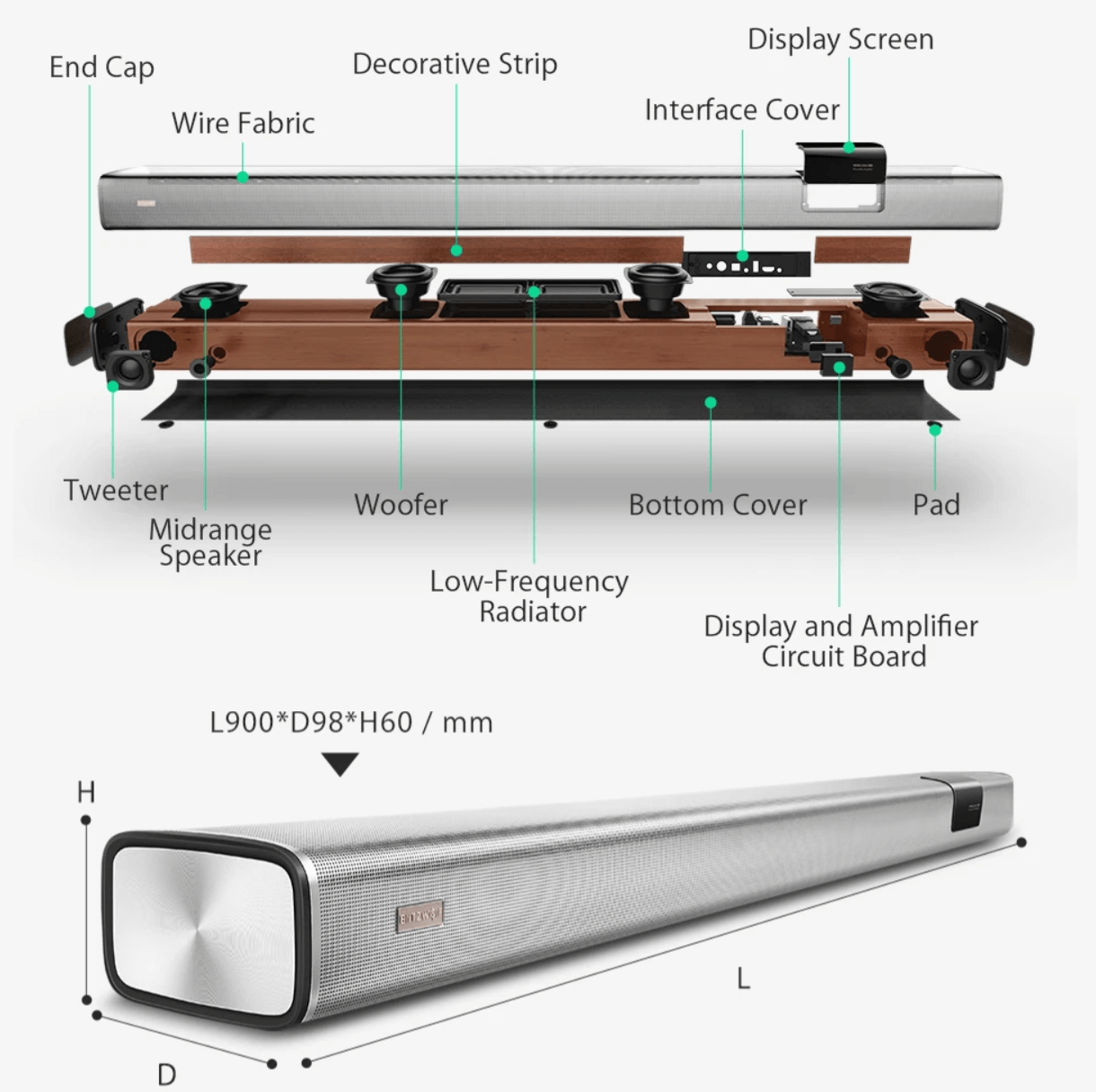 What can it be used for? With virtually anything: TV, smartphone, game console, media player, laptop, computer, and anything that can transmit audio to him via Bluetooth.