BlitzWolf® BW-MPC1 MINI PC with Intel Celeron J4125 CPU
Specifying that this is exclusive information, the source has published the specifications of the BlitzWolf mini-PC on Celeron J4125 processors. It specifies that due to the global shortage of chips, this mini-PC, codenamed BW-MPC1, will not hit the market until the third quarter of 2021 at the earliest.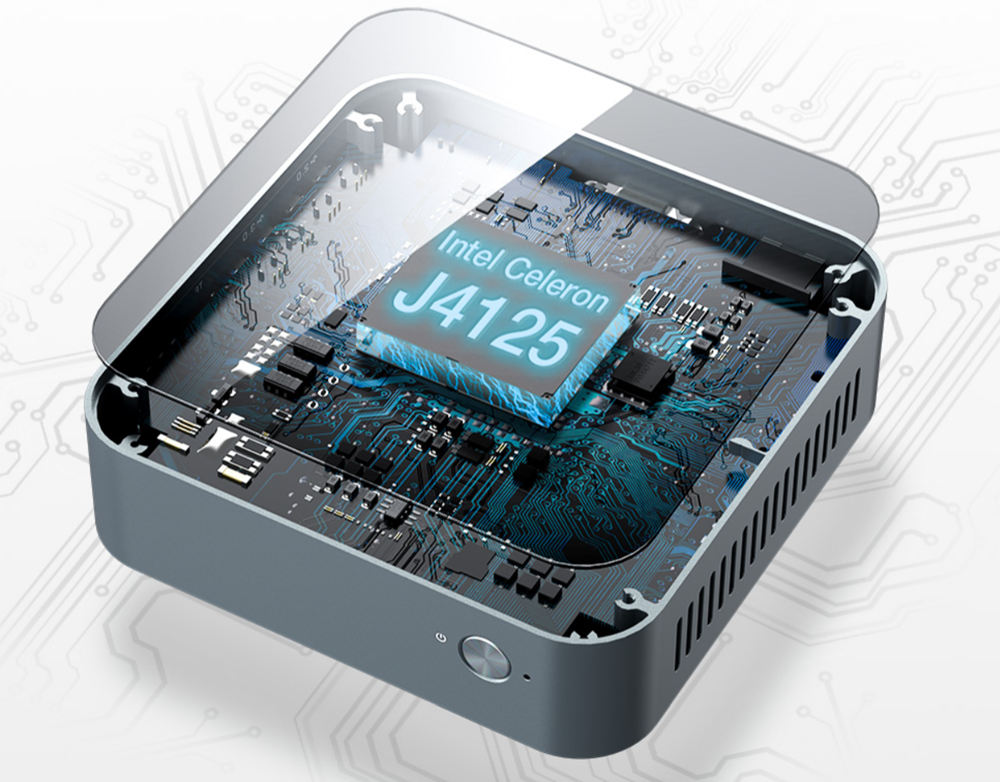 Interestingly, for the first time in BlitzWolf history, the entry-level configuration will be without a 2.5-inch drive, only with an M.2 SSD. The new product will be available as a ready-made mini-PC with Windows 10 Pro, as a barebone kit where you have to add RAM and storage, and as a board.
The BlitzWolf BW-MPC1 is based on Intel Celeron J4125 quad-core processor running up to 2.7GHz. None of these processors supports multithreading, that is, the number of simultaneously executed threads is equal to the number of cores. The source points out that it will get active cooling, despite the low TDP value of the processors.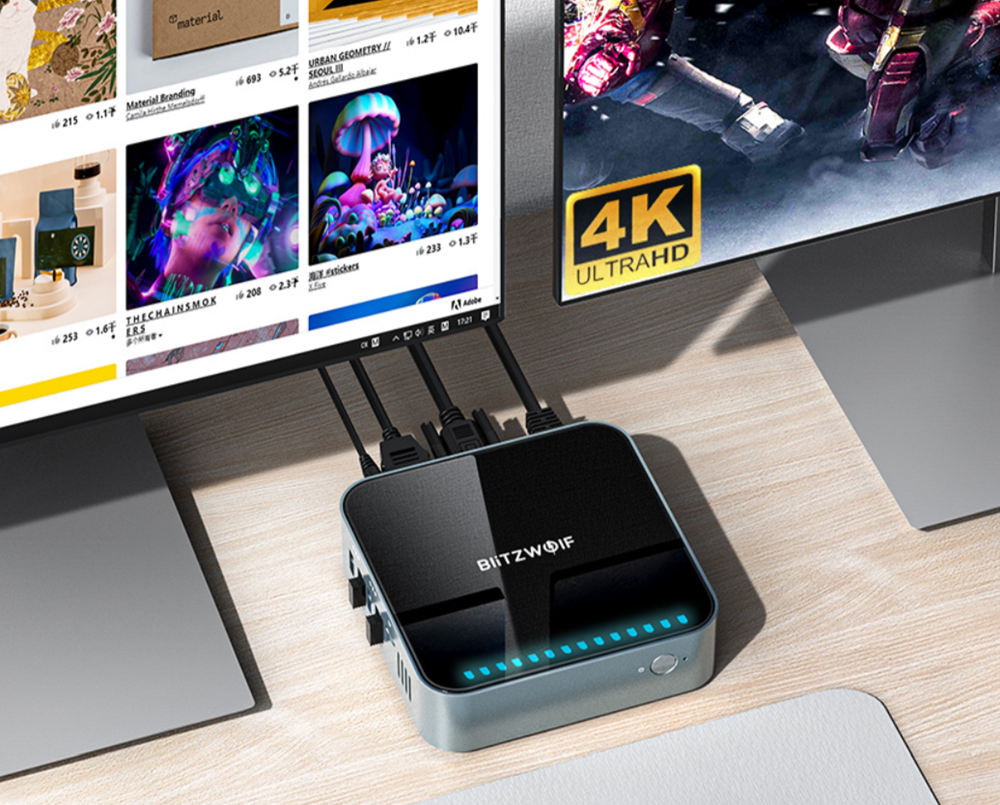 The mini-PC configuration will be able to include up to 8GB of DDR4 RAM using SODIMM modules. Dual channel mode and modules up to DDR4-2933 are supported. PCIe x4 and SATA interfaces are deployed in M.2 2280 drive slots. Some varieties will have a built-in 64 GB eMMC drive.
The equipment will include a Gigabit Ethernet port, a wireless connection card supporting Wi-Fi 6 and Bluetooth v5.0, HDMI 2.0b and DisplayPort 1.4 video outputs with HDCP 2.2 support. Two 4K monitors can be connected at the same time. In addition, the computer has two USB 3.1 ports on the front, two USB 3.1 ports on the rear and two USB 2.0 ports on the rear, 3.5 mm jacks for headphones and microphone.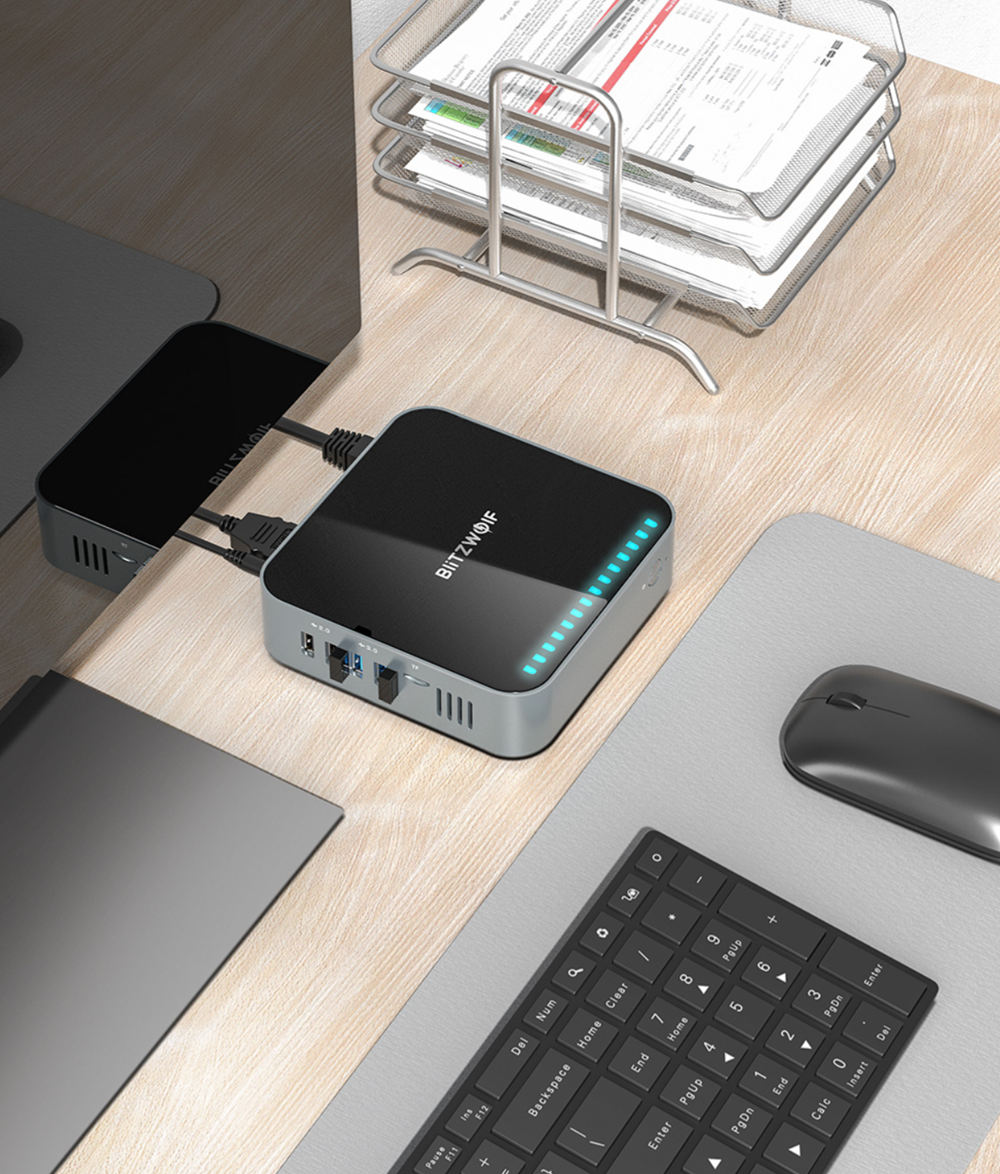 The dimensions of the BlitzWolf BW-MPC1 MINI PC is 139x139x39 mm. The package will include a power adapter with a capacity of 65 watts, providing a constant voltage of 19 V. The mini-PC will come with a three-year warranty. Pricing information is not available yet.