BlitzWolf® BW-VS3 ALR Black Projector Screen
The BlitzWolf BW-VS3 projector screen has a curtain size of 87.2 x 49.0 inch and can project a screen size of 88.0 x 49.8 inch. The curtain does not need to be connected to any cable, and the 100-inch giant screen with 8mm metal frame presents a nearly borderless visual effect, just like a giant mural hanging on the wall.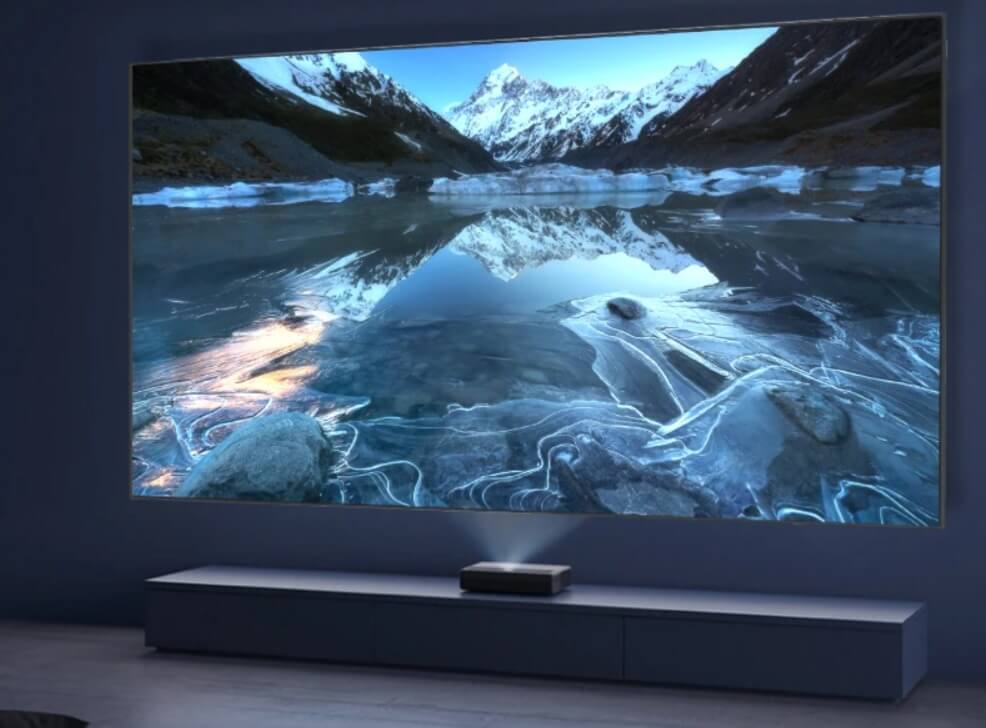 BW-VS3 ALR Black Projector Screen adopts Fresnel optical structure, which actively adjusts the light direction of laser projection, effectively blocking the ambient light in the upper, left and right directions, ensuring the reflection effect of the laser TV light source. Even under fluorescent light and ambient light, the picture quality remains clear and outstanding.
Its outer layer is designed with anti-glare, effectively eliminating the mapping laser. Scattered spot phenomenon when the light source, effectively prevent eye fatigue. It is worth mentioning that the outer layer of the panel adopts anti-scratch design, which is easy to clean and maintain; the aluminum frame adds a PVC plastic border outside, which safely cares for the family.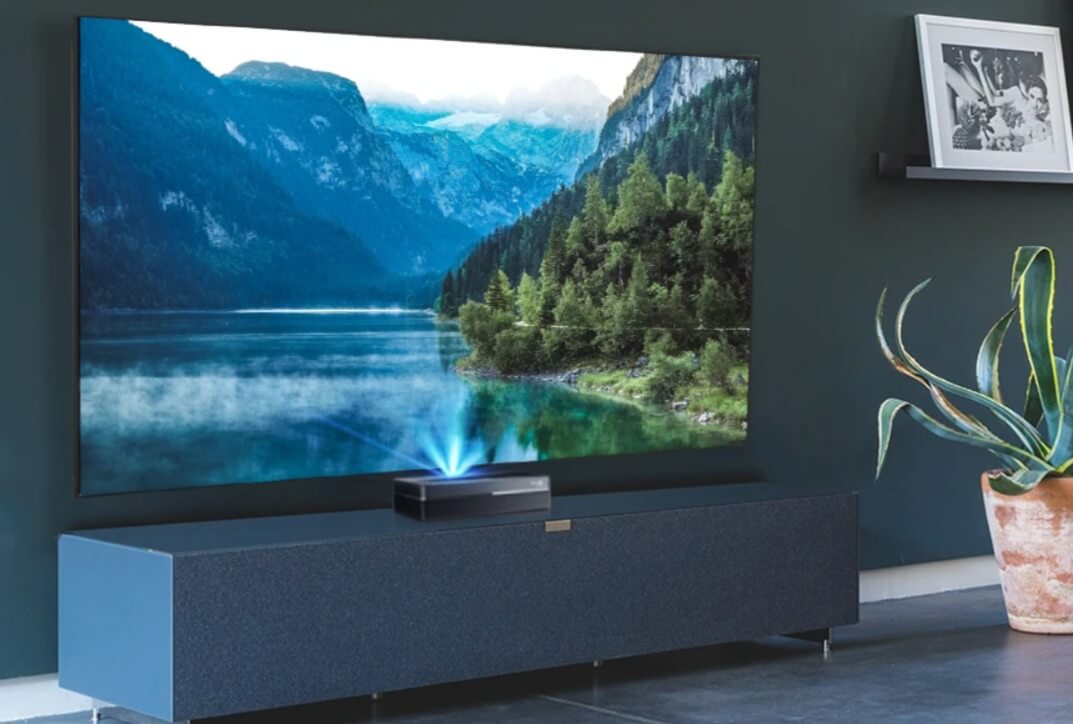 Black grid anti-light screen is designed for reflective ultra-short focal length projection curtain, which is often referred to as laser TV, there are tens of thousands of prismatic triangular projections on the screen, the top is a black light-absorbing layer, which can absorb ambient light above the screen; the bottom is a white reflective layer, which can be used to reflect the ambient light below the screen, thus achieving the anti-light effect.
Usually black grid screen for hard screen to protect the screen prism, BlitzWolf BW-VS3 this curtain softness improved, into the home more easily, while the screen gain effect increased by 40%, can stop 90% of the ambient light interference. Ultra-narrow bezel design, specifications for 100 inches, the ratio of 16:9, basically universal market for all laser TV.