BlitzWolf®BW-GS2 Computer Speaker 2.0 Channel
The BlitzWolf BW-GS2 is a mini soundbar specifically designed by the manufacturer to be in front of you and play, film, etc., so it's not equipped with bluetooth connectivity or a built-in battery, but you don't have to be discouraged anyway, because you can use it with virtually anything that has a 3.5mm jack. You also need to let BlitzWolf create it in a stylish enough way, so it's sure to be a spectacular element to your desktop. The price is currently around $27.99.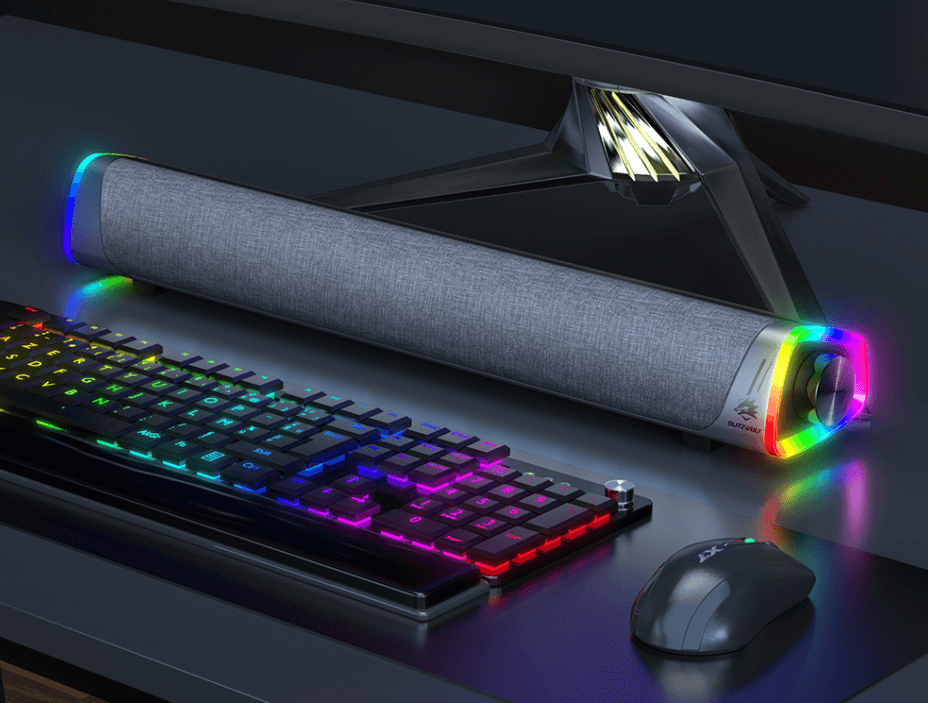 It is an almost cylindrical mini soundbar that has been slightly compressed, created by the manufacturer with an angle of inclination of 15°, which has given this speaker an even more spectacular look. There is RGB lighting at the end and a round volume control on the right. Instead of the usual metal lattice solution, it was given an elegant fabric cover. The color of the entire mini soundbar is determined by the silver.
Its volume is 10W, which means 2 speakers (2x5W), which although not really outstanding, it can be enough, especially if the speaker is completely in front of us, e.g. In the case of a PC or laptop, for which it was intended anyway. Alternatively, it can be used with a mobile phone if you provide it with an external USB power source, such as a power bank.